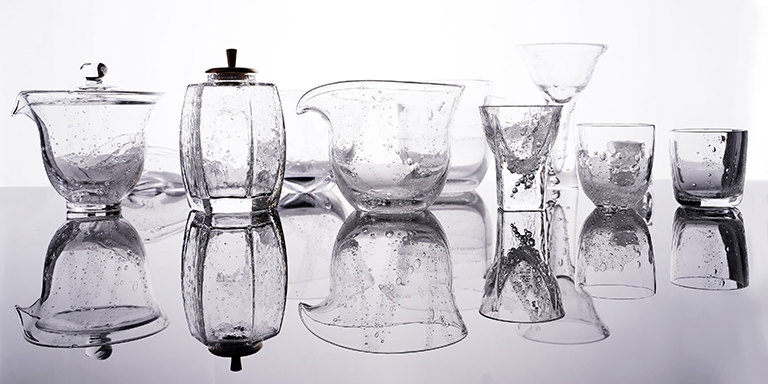 https://hkmb.hktdc.com/en/o85DCDXa
Asian design goes online
A recently launched digital platform aims to be a one-stop shop for luxury lifestyle brands in the region.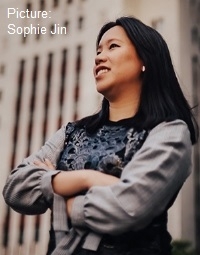 Design marketing platform Vermillion showcases the work of established and emerging Asian talents, celebrating items ranging from furniture and homeware accessories to prints and photography. The business-to-business platform zooms in on Asian creations and its rapidly growing portfolio includes almost 200 lifestyle brands and creative talents from China, Japan and Southeast Asia. The firm has focused on working with real-estate clients and design professionals but has plans to set up a business-to-consumer (B2C) arm, Founder and CEO Krizia Li said.
Established to help businesses access great design without the need to travel or worry about logistics, Vermillion offers personalised services with team members in key regional markets to help buyers access unique pieces, Ms Li said. A keen collector of contemporary Asian ink art, her resume includes stints at Marriott, DFS Group and McKinsey.

You describe Vermillion as the first online portal dedicated to luxury Asian design brands. What inspired you to establish the company?
When I was working at Marriott, we worked a lot with opening properties, and I realised there are a lot of hotel and real estate brands that are very design-focused who want to bring local design elements into their properties.
But what we're doing [at Vermillion] also lends itself well to anything that requires design elements in a public space, like clubhouses and high-end residential properties. We've had some outreach from resorts around the region already.
Your platform features bespoke decor homeware, wellness products and Asian artworks. How will Vermillion evolve?
Most of our products are related to home and living. The ethos and mission of the company is sensorial, so we're very open to things like fragrances and candles or teas and snacks. It's really building on what the Asian lifestyle looks like in the modern day. In Hong Kong, there are only a few homeware stores and beyond that, people shop online [for design items]. People are used to sourcing design items online, and this is an extension of the range and variety available.
How did you find brands and talents for Vermillion?
I already knew that the design I was looking for wasn't readily available and realised there was a gap in the market. I spent a year travelling across China and learned about their biggest pain points and the gaps they wanted to bridge to get overseas recognition.
Was it tricky getting them on board?
In the beginning, it was as we were talking about a concept and the platform didn't yet exist, but we've built trust with the brands as they've seen who else is represented on the platform. Now they've started to refer their friends and networks to us.
How many brands would you like to have on the platform?
There are new designers coming up every year, and we do eventually want to represent the whole spectrum of Asian design and luxury lifestyle. The sky's the limit, really. The great thing about e-commerce is that it's infinite real estate.
What were some of the difficulties you faced in setting up the business?
We underwent a rebranding exercise as one of my logos didn't really resonate with certain cultures, so we had to dig deep and find a logo that would mean something to all the countries we represent. There are also differences in doing business: in Japan and Korea, there's a lot of formality, whereas in Thailand and the Philippines, it's a very different style. Even though we have a unified message and mission for all countries, how we do business has to be localised.
What design trends do you notice right now?
Consumers love natural, local, handmade small-batch products and they're willing to pay more for such items. Consumers are making a move away from mass brands into small, boutique insider brands and online-only cult brands.
How do you plan to create an Asian lifestyle movement by showcasing Asian luxury lifestyle brands?
The Asian design scene overall is quite fragmented and these brands and artisans deserve more awareness, and this can come through industry consolidation. We hope to pay a big part in helping consumers worldwide discover the best of Asian design.
What do you like about doing business in Hong Kong?
It's very easy to register as a new company, then there's the protection of intellectual property and a simple, advantageous taxation system. Plus, there's a lot of professional and expert administration services – all things that import-export trade-related businesses would find very helpful and supportive.
What are your plans for the business over the next 12 months?
We're looking at expansion into Mainland China, the United States and Europe. That sounds very catch-all but it would be very nuanced [for each market]. We currently ship overseas worldwide already, depending on product category.
What advice would you offer to any would-be entrepreneurs?
Have an initial hypothesis about what the world should look like and what it takes to get there, then run small, controlled tests to make sure your hypothesis is on track. Measure all your results, then pivot and adjust as you go. We're always adjusting our direction and approach.
Related link
Vermillion

Hong Kong
Mainland China
Hong Kong