The headset-sized portable wireless electronic medical device comes with a mobile app to help monitor conditions
Hong Kong start-up Neuropix has developed a portable wireless electronic medical device that uses electronic pulses as non-surgical treatment for brain disorders, stimulating cranial nerves and relieving symptoms of cranial nerve diseases.
The headset-sized device developed by Neuropix links to a mobile application, convenient for patients and caregivers. Doctors can monitor the condition at any time. The device won Neuropix a place among the 10 winners in the Hong Kong Trade Development Council's (HKTDC) Start-up Express entrepreneurship programme.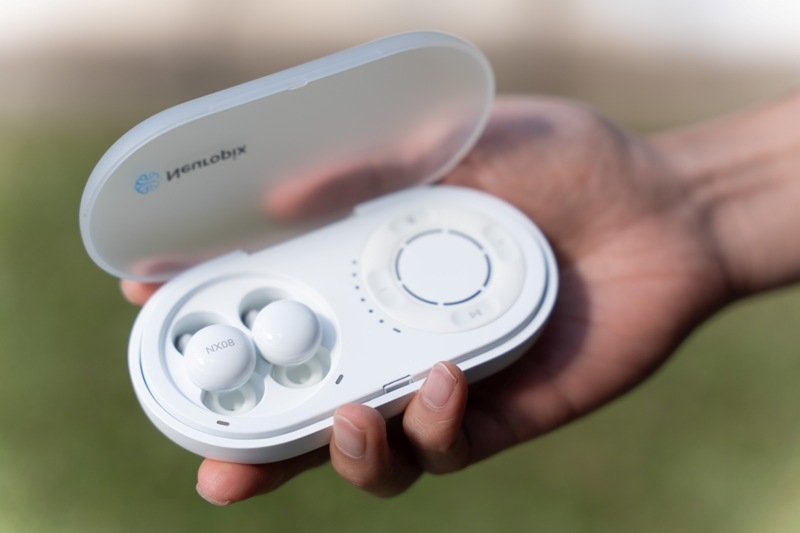 Neuropix founder and CEO Dr Daniel Ko was raised in the United Kingdom. He majored in neuroscience at the University of Manchester, specialising in brain-disease treatments, especially novel drug and electronic pulse therapies, and obtained his doctorate in neuroscience in 2012. From 2013 to 2016, he studied the fields of Neuropharmacology & Medical devices at University Bordeaux in France. He was previously also a researcher at Tsinghua University.
"I am very honoured to have the opportunity to live in the UK, France and Mainland China and develop new technologies in the field of cranial nerves. In the process, I was inspired by many pioneers in the neuroscience field," Dr Ko said.
Founding Neuropix in Hong Kong in 2019, he led a multi-national team of six research professionals and software engineers from different countries to develop portable wireless electronic medical devices to relieve cranial nerve disease symptoms, especially for cerebral epilepsy, migraine and depression.
"The value of this new technology lies in the shift from surgical treatment to non-surgical treatment in specialised medical fields, making it more widely applicable and accessible to a wider audience," Dr Ko said.
As long as the patient wears the earphone-size device, the electronic controller will continuously emit electronic pulses to stimulate nerves near the ear, sending messages to the brain, cutting the number of abnormal signals in the brain and alleviating the disease symptoms. The company's research showed patients will have significant therapeutic effects after six months' use.
Doctors can set up the app, taking into account the patient's condition, so it can be used at home daily. The patient should not use the device more than four hours a day. The application records treatment data and can input the patient's disease information to help doctors follow up on the condition.
Dr Ko said the firm was conducting pilot studies in Hong Kong public hospitals and private clinics and was applying for the European Conformity Certification medical device Class IIa certification and United States Food and Drug Administration (FDA) Medical Device Class II certification, ready to enter European and American markets.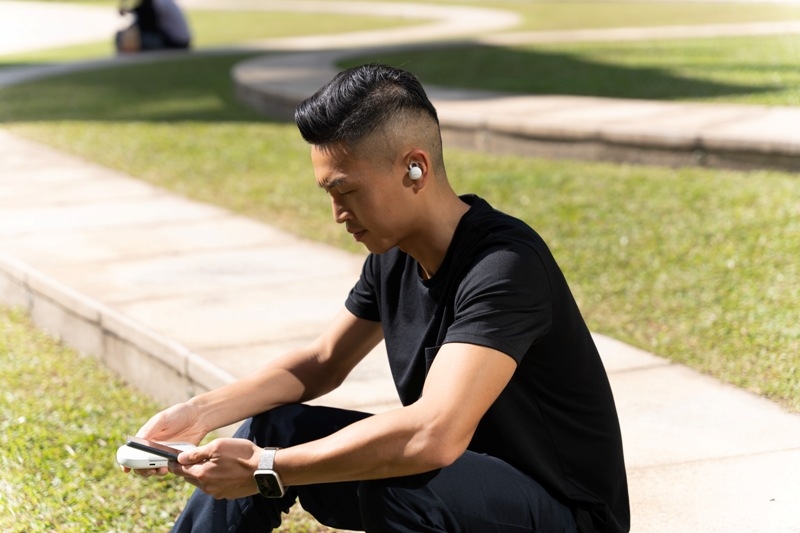 Neuropix will also cooperate with Guangdong-Hong Kong-Macao Greater Bay Area clinics to gradually conduct pilot studies and collect data, then apply for approval from the National Medical Products Administration. Recognition would pave the way for development in first-tier cities in Mainland China.
"Some people in remote areas of the mainland go to hospitals in first-tier cities for treatment. Through our device, patients or caregivers can transmit data to doctors without going to the hospital, which helps improve treatment efficiency."
The next step for Neuropix will be to carry out a seed round of financing with a target amount of US$2 million, mainly for business development and product R&D and production, including developing in the US and UK markets and applying products to stroke rehabilitation.
In addition to Start-up Express, the company stood out in the Grand City Innovation and Technology Challenge in 2021. It completed the 2-year Cyberport Incubation Programme early this year, from which they received a HK$500,000 (US$64,000) grant.
Following his Start-up Express win, Dr Ko said: "It is an honour for Neuropix to be selected by the judging panel. Through this competition, the company has increased its media exposure and can also participate in HKTDC exhibitions, boosting promotion. With the assistance of the HKTDC, we hope to further establish a network to develop business in the future and attract more investors to inject capital to achieve our new milestones."