Hong Kong start-up RaSpect specialises in remote building inspections using drones to gather the data and artificial intelligence technology to process it – faster, more accurate, more comprehensive and safer method than traditional manual building inspections.
During COVID-19 the speed of fundraising slowed slightly but that did not hinder overseas expansion. The Hong Kong Trade Development Council (HKTDC) helped RaSpect reach a cooperation agreement with New Zealand companies to use the globally patented artificial intelligence (AI) system to inspect construction and infrastructure projects, shorten survey time and reduce costs.
The firm plans a Series A financing round in the first half of this year, raising US$5 million to accelerate business expansion, including setting up a branch in Toronto, Canada and expanding business in Singapore, the Guangdong-Hong Kong-Macao Greater Bay Area and India.
Building a safe, smart city
Harris Sun (main picture) founded RaSpect in 2017 and was a winner in the 2019 edition of Start-up Express, the Hong Kong Trade Development Council's (HKTDC) entrepreneurship nurturing programme, a winner because of its disruptive, innovative technology. The Hong Kong Science and Technology Parks Fund, Mindworks and Particle X have also injected financial support.
"The data collected by the built-in IoT sensor of the drone is uploaded to our cloud platform. After being analysed by the AI system; we can accurately assess the potential risk of the building and calculate the degree of damage, which saves more than half the time and cost compared with traditional inspection. We hope that we can use this to create a safer, smart city."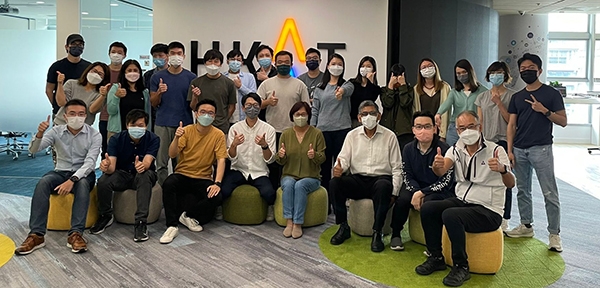 Technology upgrade
Mr Sun pointed out that this intelligent inspection system could be used in different stages of construction, such as land survey in the early stage, construction to ensure building proceeds according to design, and external wall inspection in the later stage, including checking for cracks or water leakage with infrared, and then 3D laser scanning to determine such features as crack size and depth.
Over the past five years, RaSpect has developed smoothly. Customers include Swire Group, Sun Hung Kai Properties, MTR, Buildings Department and the Hong Kong Housing Society. RaSpect is responsible for testing projects in many countries and regions in Asia. It also provides software as a service (SaaS) for Singapore companies through partners. The company has also cooperated with a number of universities such as the Hong Kong Polytechnic University and Hong Kong University of Science and Technology to carry out research projects and continuously improve related technologies to improve detection accuracy and effectiveness.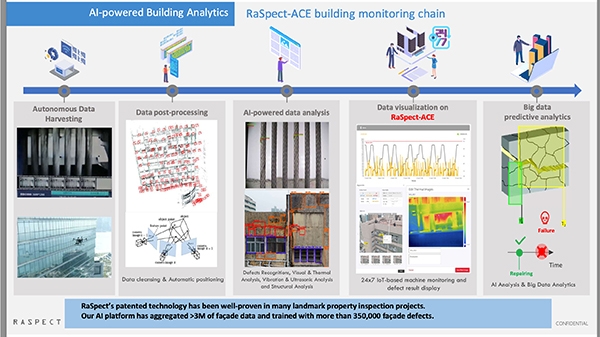 Business Matching
After gaining a firm foothold in the Hong Kong market, RaSpect is expanding into international markets. The HKTDC Sydney Office connected Mr Harris to RCR Infrastructure, a New Zealand construction compliance and facility management service provider. RaSpect has just completed its first project, testing an urban building project owned by Stonewood Group, RCR's parent company. "We have a lot of room to grow in New Zealand because the technology can be used in a wide range of applications, including infrastructure such as bridges and cable pylons."
Mr Sun also intended to open an office in Toronto, the commercial capital of Canada, and said the HKTDC had provided information – including economic data, local business environment and recommending potential partners – which would help him make wise business decisions. "I look forward to a gradual return to normal after the epidemic and a smooth opening in 2023."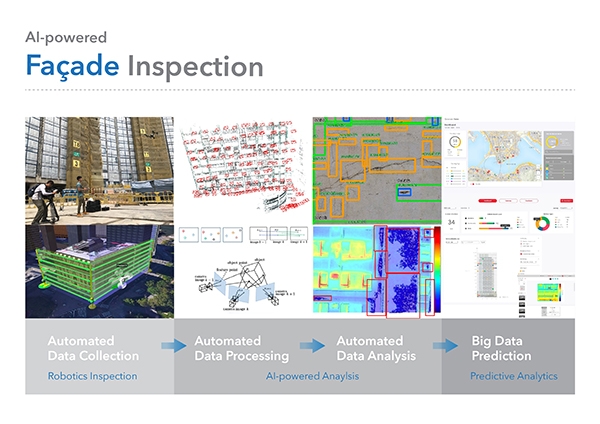 Expand in GBA
RaSpect was invited to set up an office in the Qianhai district of Shenzhen as a base to expand into the GBA. Mr Sun said he encountered different challenges. "The systems of the two places are different, so it is inevitable that the environment will be different. For example, Mainland China does not have a mandatory building inspection system but Hong Kong does. On the other hand, the mainland has insulation layers on external walls but Hong Kong does not. These materials are easy to peel off, and infrared detection is required."
He has just helped the Shenzhen Institute of Building Research (SZIBR) to formulate building-safety standards, which have been approved and will be implemented this year. "With these standard parameters, all parties have a basis to interpret the test results, which will help us expand our business in the Greater Bay Area."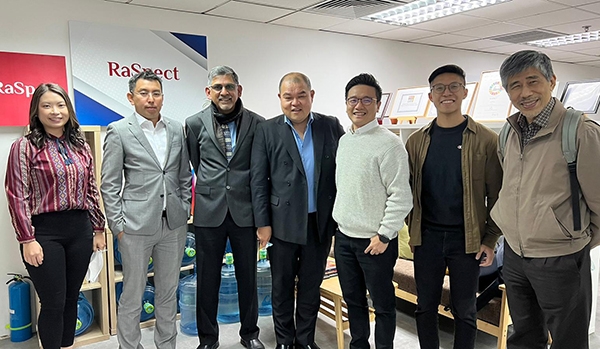 Raise US$5m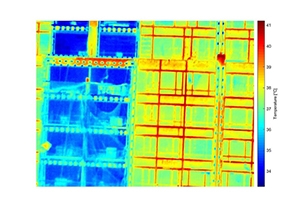 Last year, turnover reached HK$10 million (US$1.27 million). Mr Sun planned to use this success to raise Series A financing in the first half of the year, hoping to introduce strategic investors to help further expand business and improve technology.
"I hope to raise US$5 million to set up offices in potential markets and strengthen external promotion, so that more mainland and overseas companies will know RaSpect's brand and services; I especially hope to attract large property management companies such as Jones Lang LaSalle and top global technology funds to invest capital to guide future development."
Related links
Raspect
Start-up Express