Geopolitical changes and the COVID-19 pandemic have drawn many manufacturers back to Hong Kong or led them to diversify risk by setting up production lines in other parts of Asia. This trend has boosted demand for supplies of production equipment.
A Hong Kong company specialising in automated jewellery production equipment saw its turnover increase rather than fall last year. The Click2Match smart online business matching service provided by the Hong Kong Trade Development Council (HKTDC) at the Hong Kong International Jewellery Fair linked the firm to a potential client in the Czech Republic, among other places.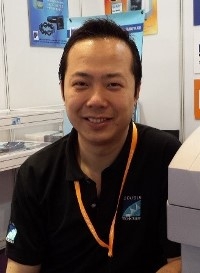 Alf Wong, General Manager at Double Technology, said he is looking forward to exploring more opportunities at the physical exhibition at the end of July, as well as working to expand its Asian network by opening offices in Taiwan, Malaysia and Japan through the HKTDC's T-box upgrade and transformation plan.
Double Technology sells a variety of advanced jewellery production equipment sourced from Japan, the United States and Germany, including template machines and precision casting and grinding machines.
Mr Wong said efficient production equipment could let manufacturers halve their headcount. "It's not just a matter of improving performance, it's simply not being able to produce some delicate products without this equipment. For example, if we want to make a diamond-encrusted strawberry-shaped platinum ring with a hollow inside, we can first use a 3D printer to form the platinum, then use other machines to set the diamonds. These meticulous techniques cannot be achieved by human hands."
Smart technology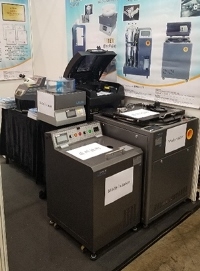 Machinery does more than boost efficiency – it allows production to be plugged into a radio frequency identification (RFID) network or other digital systems, letting manufacturers monitor their lines in real time to ensure production remains tightly interlocked.
"At present, 90% of our customers are jewel-makers but a few make medical devices such as dental braces," Mr Wong said. "We provide after-sales services, such as tailor-making production equipment combinations according to customer needs, helping programme the system and ensuring a smooth operation. These value-added services are well received by customers, and they have also attracted US-listed companies to buy a variety of production equipment to enhance the efficiency of their mainland factories."
Patent progress
Double Technology has offices in Hong Kong and Guangzhou, listed a subsidiary on the Qianhai Equity Exchange in 2017, and was selected as a national high-tech enterprise in 2020. Mr Wong said that since the 13th Five-Year Plan (2016-2020), the state had vigorously developed high-tech industries, providing sweeteners such as tax incentives, cash subsidies and deductions for patent application fees.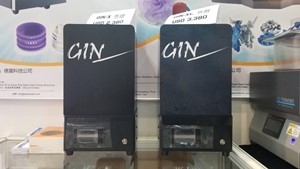 Over the years, a number of the company's independent research and development projects have won patents, with the technology later being launched on the market.
One of its patents is for a 3D printer worktable with a novel structure, which adopts a hydraulic entry and exit design and offers a convenient way to observe progress and avoid burns when picking up parts. Another is for an inorganic 3D printing method with a simple operation, low cost and high precision, using material that can solidify rapidly at a low temperature.
"We also continue to monitor market trends and develop production technologies and equipment with development potential," Mr Wong said.
Expanding production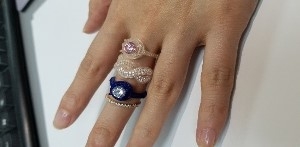 Sino-US trade tensions, geopolitical concerns and the lengthy pandemic led many manufacturers to set up production lines in India, Vietnam, Hong Kong and the United States to diversify business risk, Mr Wong explained.
"Large jewellery retail chains in Hong Kong have also expanded the scale of their local production lines and have approached us to provide services, because our technicians are based in Hong Kong and are not afraid of the impact of the closure measures under the epidemic."
Double Technology's marketing revenue increased significantly last year, exceeding expectations. "Our products are more specialised, and we cannot find substitutes in the market, so there is no pressure to compete on price," Mr Wong said.
Exhibition boost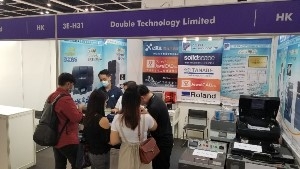 Participating in exhibitions is the best way for Double Technology to find customers. "I have been participating in the Hong Kong International Jewellery Fair organised by the HKTDC for more than 10 years because I can reach potential customers from all over the world without having to travel far. I previously met [jewellery retailer] Laofengxiang, and the firm placed an order immediately," Mr Wong said, adding that the two parties have continued their cooperation.
During COVID-19, when exhibitions were held in a physical-plus-online format, Mr Wong praised the effectiveness of the HKTDC's Click2Match business matching service.
He said that HKTDC Global Offices contacted high-quality buyers to help the company negotiate business, at the same time as screening out some suspicious contacts.
Mr Wong connected with a Czech company through the matching service and provided information and quotations on testing equipment for artificial diamonds. He is now looking forward to the return of physical exhibitions once the pandemic eases, saying that face-to-face contact is very important to build mutual trust between the two parties, and that physical exhibitions cannot be completely replaced.

"In the past, we did demos for customers on the spot, and their purchase rate was 100%."
Detection equipment has become very popular since scammers are everywhere. "The quality of cultivated diamonds and laboratory diamonds is getting higher and higher and can even deceive old testing instruments," Mr Wong said.
"The testing equipment we introduced in Israel has the highest resolution in the world, with an accuracy rate of 95%. The price ranges from HK$40,000 (US$5,100) to HK$110,000. Generally, jewellers will buy broken diamonds in large quantities and criminals will mix in a small amount of artificial diamonds. As long as the instrument can pick out fakes, it will be worth the price."
Ready to expand
The outlook for the jewellery industry is currently positive, Mr Wong said, pointing out that high-end luxury goods are different from general consumer goods.
"Consumers believe jewellery products can preserve their value. They don't care about price, they only pursue jewellery products with excellent craftsmanship, elegant and fashionable design, and top-quality jewellery products made by smart production equipment is exactly what they want."
He also believes the industry trend of setting up production lines in various places will continue, providing strong support for the further development of his company.
He has his sights set on expanding Double Technology's network in Asia, making use of the HKTDC's T-box development programme to open offices in Taiwan, Malaysia and Japan .
"At present, Taiwanese customers account for nearly half of the overall business. We hope to set up offices and maintenance service stations to improve our local after-sales service there," he said.
Related links
T-Box
Double Technology
HKTDC Hong Kong International Jewellery Show