The metaverse can offer an effectively unlimited virtual business space to enterprises. Many Hong Kong firms are gradually incorporating the metaverse into their business, integrating online and offline resources, creating synergies and exploring new business opportunities.
Hong Kong Trade Development Council (HKTDC) Research recently organised a webinar, "Exploring the Metaverse: Industrial Integration and Transformation", where experts were invited to discuss the opportunities and challenges the metaverse brings to enterprises, and how it can be integrated into their business to help them keep up with market trends and strengthen their competitiveness.
Multiple opportunities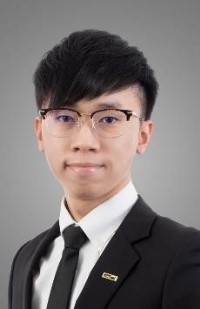 Simeon Woo, Global Market Economist at the HKTDC, said a metaverse ecosystem comprised four elements. First there is the virtual space, where users interact digitally. The second is the interface – that is, the hardware that helps users connect to the virtual space, such as augmented reality (AR) and virtual reality (VR) headsets, as well as computers and mobile phones. The third is the currency infrastructure to support the digital payment system, allowing users to buy or sell digital assets. The fourth is the computing power required to support the operation of the metaverse.
Mr Woo said the metaverse can bring big opportunities in five ways. Firstly, rapid growth is forecast, with just 3 million active users in the global metaverse at present and about 300,000 on the VR social platform of Meta, the parent company of Facebook. Some surveys estimate there are currently about one billion 5G-connected users worldwide, and the entire metaverse industry is now valued at US$60 billion. In 2030, there could be as many as 5 billion active users in the metaverse, with a potential market valuation of US$8 trillion or more.
Secondly, the metaverse helps companies develop a digital footprint. For example, the Metaverse Fashion Show, held from 24 to 27 March, featured more than 500 outfits from over 60 brands. In addition, many brands such as Samsung have established concept stores in the metaverse for consumers to visit or participate in related activities. There are also singers such as Justin Bieber who held a concert in the metaverse in the form of an avatar.
Thirdly, the metaverse helps companies expand user bases. In addition to strengthening communication and connection with customers in the metaverse, brands can also establish a fan-exclusive community by issuing non-fungible tokens (NFTs) using uniquely certified blockchain technology.
Fourthly, the metaverse enables enterprises to implement new business models and services. For example, when a winery produces a new limited-edition wine, NFTs can be minted for collectors and investors to buy. Investors can also sell physical wine directly in the second-hand market, without looking for third-party certification, because the provenance of the wine can be known through the NFT technology of the blockchain.
Finally, Mr Woo explained that the metaverse can help brands create a mixed-reality ecosystem. Brands can issue NFT products for consumers to buy and build a community, while customers can participate in activities to earn virtual currency or physical store discounts.
Brands can also improve products after collecting feedback from metaverse customers to better meet their needs. Therefore, the metaverse can radiate the physical sales of brands to bring consumers a better offline experience. At the same time, it can also attract new fans to the metaverse, thereby creating a synergy between virtual and real businesses.
Regulatory risks
The development of the metaverse is facing three obstacles, Mr Woo explained, the first being cybersecurity. He said that in 2021, the United States Federal Bureau of Investigation's Cybercrime Complaint Centre received 840,000 complaints, involving potential losses of US$6.9 billion – a significant increase from 2020 with most based on phishing attacks. For example, the NFT project Monkey Kingdom was attacked by hackers with a phishing website in December last year, stealing NFTs equivalent to US$1.3 million.
Another obstacle is the lack of systematic and coordinated regulation globally. So, while Singapore is regulated by the existing system, the United Kingdom wants to establish a new regulatory system and focus on the development of stablecoins, while the US and European Union have not yet finalised cryptocurrency regulation. The introduction of any regulatory system will also affect the application and value of cryptocurrencies, so investors and users must pay attention to regulatory risks.
The high volatility of cryptocurrencies and digital data assets presents another obstacle. For example, Bitcoin was worth US$68,000 each at the end of last year but had since fallen to less than $20,000. Luna coins once rose from a single digit to US$120 each. Affected by the sell-off of other stablecoins, the value depreciated to almost zero. Countries, therefore, are keen regulate and advise the public to be cautious about purchasing cryptocurrencies.
NFT applications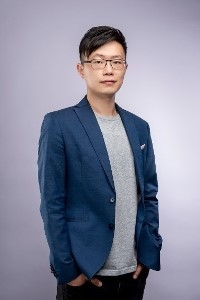 Another speaker at the webinar, Mo Jiefeng, Vice President of MOVE Network Asia Pacific, said the virtual world used for games was also a metaverse.
He explained that the metaverse concept had emerged rapidly in the past two years as NFTs appeared. Tangible or intangible assets related to ownership within a corporate business can also be combined with NFTs, which can then be bought and sold on online platforms. This was especially important during the COVID-19 lockdowns, with customers able to order directly after seeing a product in action in the metaverse, helping to promote transactions.
Mr Mo said IP products such as music and lyrics, characters and product images could all carry NFTs. Investors in NFTs have the right to use and own the product, giving a share of profits when the NFT is resold.
Taking the release of music NFTs as an example, if a song suddenly becomes popular, NFT investors can obtain a share, which also boosts development of the originating company and spawns the launch of such assets as virtual idols, virtual concerts and metaverse commodities. NFTs can also be used in activities or as commodities, without the need to verify identity.
He emphasised that NFT is not just about buying and selling assets but is also focused on the community. Compared with other online communities organised through social media or offline communities, the community cohesion of NFT or metaverse is higher. Therefore, integrating intellectual property (IP) products into NFTs is a good business model. Enterprises or creators can enter the metaverse through NFTs and interact with fans and customers.
Another form of NFT is linked to physical goods. Mr Mo said he had designed an NFT for an overseas winery and launched different NFTs based on different varieties. NFTs would differ depending on production processes, such as fermenting the wine in barrels, putting the finished products into bottles at the winery and shipping them direct to customers.

In addition to these elements, wineries can also sell in the early stage of production and can combine offline activities such as wine-tasting parties. Customers can participate with NFT admission, and then cooperate with social media promotion. If the wine NFT is sold in the second-hand market, the winery can collect a commission on each transaction.
SMEs and the metaverse
Mr Mo believes the first step for small and medium-sized enterprises (SMEs) to set foot in a metaverse is to issue NFTs, attract customers and investors, build communities and earn income as investment funds. The second step is to use the funds to build the metaverse. Those seeking a foothold in a metaverse need to buy a piece of land in Sandbox or Decentraland, and then hire a software developer to handle technical issues.
Enterprises can build exhibition halls or museums in their metaverse space to upload and display their history and various activities, and to establish records and generate publicity. Costs are lower than in the real world. Exhibition halls can be opened to the public for admission which can help to attract potential customers and investors. He also pointed out that some fashion and catering brands have issued NFTs that members can exchange for coupons, gifts and other rewards, turning individual customers into VIP customers or close investors.
Mr Mo concluded that companies investing in a metaverse presence needed to manage expectations because early metaverse construction may not be perfect and benefits could be limited, but the move can be regarded as an opportunity to build and promote a brand. The most important thing is to keep up with the market and keep pace with the times in order to build up customer confidence.
Related link
HKTDC Research