A Hong Kong start-up, which introduced its cutting-edge extended reality (XE) technologies at FILMART earlier this year, will return in the next edition on 11-14 March 2024 to showcase innovative solutions and extend its presence in Mainland China to serve surging demand.
Incubated by Hong Kong-listed Vobile Group, Votion Studios was set up in 2021. The international production team creates digital content and provides pre-to post-production support for film, advertising, entertainment projects and corporate clients. They also provide virtual production (VP) facilities and equipment.
As the Group's first XR studio in the Guangdong-Hong Kong-Macao Greater Bay Area (GBA), Votion Studios is at the Hong Kong Science and Technology Park Dorporation's Data Technology Centre (DT Hub) in the Tseung Kwan O Innovation Park.
Addressing common production challenges, the studio creates intricate, realistic immersive virtual environments, enabling real-time visual effects and allowing on-site decision-making.
Votion Studios Co-Founder and President Roger Proeis said XR and VP could make the impossible possible, generating efficient, flexible and cost-effective productions.
"We're proud to lead this paradigm shift in Hong Kong, offering our clients cutting-edge solutions that address their business needs, while revolutionising how they conceptualise and execute their creative visions."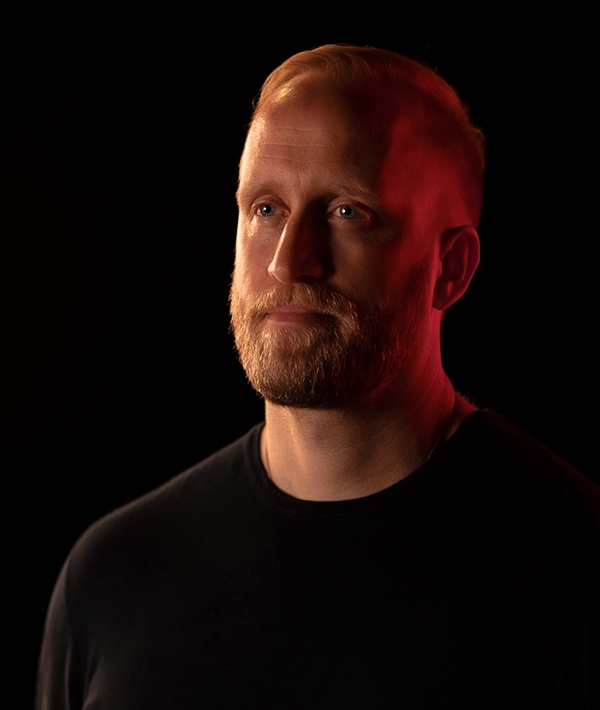 The pandemic, for example, reshaped production.
"We can construct a diverse range of settings – from realistic foreign landscapes to fantastical imaginary worlds – right within the safety of a studio. This approach minimises the logistical challenges and risks associated with location shoots, allowing production to continue even under pandemic-induced restrictions."
Mr Proeis believed virtual production could apply in other realms of entertainment, including gaming, animation and real-time performance, elevating user experience to new levels.
"For example, we can develop more immersive, interactive and visually stunning gaming environments and streamline the process of creating in-game cinematics, offering a seamless blend between gameplay and story sequences. As for real-time performances, we can change the stage and lighting in real-time, adapting to the music."
Votion Studios found FILMART an excellent platform for showcasing capabilities and networking with industry stakeholders, linking the firm with production companies and agencies as well as directly with brands and artists.
Mr Proeis is also optimistic on Mainland China, saying the virtual production market – encompassing film, TV and advertising – was experiencing a significant upswing. Rapid GBA development offered ample opportunities for creative industries in terms of both investment and market.
As part of its strategic expansion, Votion Studios is also keen to foster robust partnerships and collaborations with local entities. Cooperating with mainland creative talents and technical experts could bring fresh and exciting narratives to life.
"We are actively exploring the possibility of extending our physical presence into the mainland. This step aligns with our vision of being at the heart of the region's creative and technological transformation, and playing an instrumental role in shaping the future of digital content in China."
FILMART, held showcases entertainment contents and projects, including film, TV production, animation and games as well as production services and innovative technologies.
Over 7,300 industry representatives from 41 countries and regions attended the 2023 edition of the fair to expand connections and explore collaboration opportunities.