Summertime this year came with celebrations to mark the 25th anniversary of the establishment of the Hong Kong Special Administrative Region (HKSAR), as well as the city's continued recovery following the fifth wave of the COVID-19 epidemic.
The celebrations and easing of restrictions both had a marked effect on events organised by the Hong Kong Trade Development Council (HKTDC), with a strong interest in family-focused fairs and business-to-business activities, both online and offline.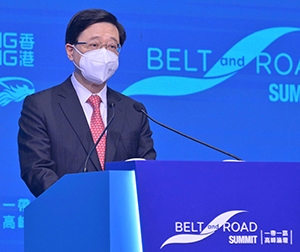 The seventh Belt and Road Summit, jointly organised by the Government of the HKSAR and the HKTDC, which ran on 31 August and 1 September, rounded off the successful run of summer events.
At the summit opening, John Lee, Chief Executive of the HKSAR, said: "I believe the way forward is there for us – for all of us – in the theme of this year's summit: 'Heralding a New Chapter: Collaborate and Innovate'.
"Hong Kong is a longstanding supporter and practitioner of the free market and multilateralism. We believe in reducing trade barriers and ensuring the free flow of goods and services, people and capital. In deepening collaboration and pursuing innovation – at every level – markets open, business flows, economies and companies expand. The gains are mutually beneficial."
Sourcing Show
The summer began with the International Sourcing Show in mid-July, a hybrid physical-online fair where the HKTDC rolled out the new EXHIBITION+ model. More than 20,000 industry buyers attended the physical event and browsed products online. The event facilitated more than 5,000 business meetings, connecting exhibitors with global buyers both online and offline.
The Asian Licencing Conference (ALC), which ran from 27 to 29 July, provided a one-stop online platform for global licensors and brands to explore business opportunities with licensees, licensing agents and traders from all over the world. It also helped to keep industry players up to date with market intelligence, trends and opportunities.
Famed for its insightful content and renowned speakers, ALC 2022 gathered industry elites to discuss topical issues on non-fungible tokens (NFT), metaverse, brands crossover, arts and culture licensing, art technology, location-based entertainment experiences and ESG in licensing.
Close to 60 renowned Asian brands and IPs from Hong Kong and Japan exhibited at ALC Online, while established brands in Asia shared brand stories and connected with participants for potential partnerships in the debut Brand Forum.
Family focus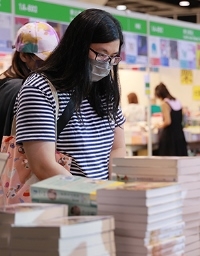 The HKTDC feted the high season with a run of family-focused events, including the HKTDC Hong Kong Book Fair which ran in parallel with the fifth HKTDC Hong Kong Sports and Leisure Expo (main picture) and second HKTDC World of Snacks. The events drew 850,000 visitors in total who spent an average HK$879 (US$112) each.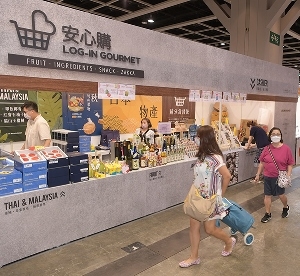 These were followed by the HKTDC Food Expo, HKTDC Home Delights Expo, HKTDC Beauty & Wellness Expo and HKTDC Hong Kong International Tea Fair, where nearly half the visitors spent more than HK$1,000. The International Conference of the Modernization of Chinese Medicine and Health Products (ICMCM), organised by the Modernized Chinese Medicine International Association (MCMIA) together with the HKTDC and eight scientific research institutions, ran concurrently with the fairs.
Gathering of minds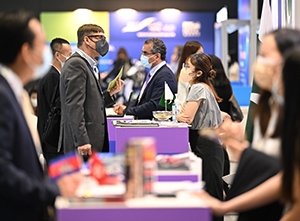 Rounding off a bumper summer, the Belt and Road Summit – one of the major celebrations to mark the HKSAR's 25th anniversary – saw more than 80 senior government officials and business leaders from the Belt and Road region gather to share their insights. For the first time, the summit was held in a hybrid format, overcoming geographical boundaries by allowing those who were unable to attend in person to participate virtually. More than 19,000 attendees representing over 80 countries and regions participated online or at the physical event.
The leaders sought to drive synergies and create a win-win situation through multilateral collaborations such as the Guangdong-Hong Kong-Macao Greater Bay Area (GBA) and the Regional Comprehensive Economic Partnership (RCEP).
One-to-one matching

The business matching and project pitching sessions at the summit remained popular among project owners and attendees.
More than 280 investment projects from the Belt and Road region and beyond were presented, covering four main areas – energy, natural resources and public utilities; innovation and technology; urban development; and transport and logistics infrastructure. The projects focused on areas such as smart city development, data centres and e-commerce related investments. More than 800 one-to-one business matching meetings were arranged for project owners, investors and professional service providers to pave the way for collaboration agreements.
Related links
Belt and Road Summit
HKTDC Food Expo
HKTDC Hong Kong Book Fair
HKTDC Sourcing