Hong Kong removed the requirement to wear face masks - outdoors, indoors and on public transport - on 1 March, just in time to let the thousands of exhibitors and buyers who flooded in to the twin treasure shows (main picture) which launched on the day breathe easy and see each others' faces.The 39th HKTDC Hong Kong International Jewellery Show and 9th HKTDC Hong Kong International Diamond, Gem & Pearl Show drew 2,500 exhibitors who are eager to display their wares in Hong Kong following the Government's earlier move to end all travel restrictions, along with buyers keen to stock up their inventories.Hong Kong fully opened its doors on 6 February, admitting travellers without PCR tests or COVID vaccine requirements, reviving the city's role as a global financial hub and gateway to Mainland China.
The end of vaccination and test requirements for mainland visitors, removal of traveller quotas for arrivals and departures as well as the reopening of three more, previously suspended, land entry points brought a flood of guests eager to make up for lost time to tour, shop and do business in the city. By noon on Monday 6 February, 83,000 passengers had streamed across the border, Secretary for Security Chris Tang said.
The Hong Kong Trade Development Council (HKTDC), Hong Kong Special Administrative Region Government and organisations such as the Hong Kong Tourism Board are lining up a feast of activities to mark the city's relaunch.
The Hello Hong Kong relaunch programme includes a wide range of special events for visitors to the city, offers of airline tickets and more. For its part the Hong Kong Trade Development Council (HKTDC) is welcoming a steady flow of visitors at its physical events.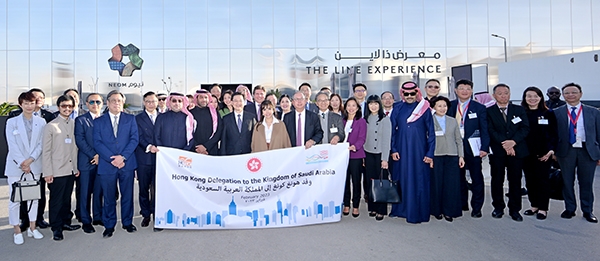 Visit to Gulf states
Hong Kong SAR Chief Executive John Lee put words into action this week, leading a government and business delegation to the Middle East, visiting the oil-rich Gulf states Saudi Arabia and United Arab Emirates. The delegation arrived in Riyadh to explore collaboration opportunities with the business community of Saudi Arabia.
At a press conference following a business forum, Chief Executive Mr John Lee, said, "Saudi Arabia is a strong economy of the Gulf region and a growing source of foreign direct investment. Driven by Vision 2030, the dynamic blueprint for the future, Saudi Arabia is destined to take its place as an economic powerhouse built on diversity, sustainability, and innovation and technology."
Mr Lee was joined by three officials: Deputy Secretary of Justice Mr Horace Cheung, Secretary for Financial Services and Treasury Mr Christopher Hui and Secretary for Commerce and Economic Development Mr Algernon Yau.
The 30-strong delegation also includes HKTD Chairman Dr Peter K N Lam and senior executives from Hong Kong's financial institutions and regulators as well as major players in finance, innovation and technology (I&T), sustainability and smart city solutions.
Several Memoranda of Understanding (MoU) were signed at the Investment Forum on Sunday. day. Late on Monday, the delegation travels to Abu Dhabi and then onwards to Dubai, to meet with senior government and business leaders of the United Arab Emirates.
As a two-way platform between Mainland China and the world and as one of the world's top financial centres, Hong Kong has been supporting businesses and investors worldwide to tap into the vast China and Asia market and has been playing a major role in the global financial system with its unique connectivity to China's market.
Recently, the HKSAR Chief Executive announced in his Policy Address 2022 a wide array of incentives and measures to attract international strategic enterprises and investments to Hong Kong, particularly in areas such as life sciences, health technology, artificial intelligence and data science, financial technology, advanced manufacturing and new energy technology.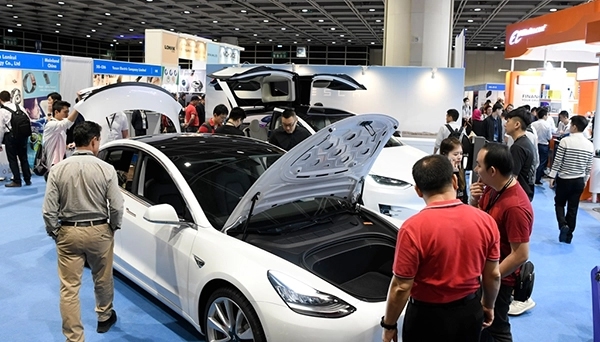 Upcoming events include the HKTDC Hong Kong International Jewellery Show.
Related links
Hong Kong ready to connect
Hong Kong: general facts
Hong Kong as a global financial centre
Hong Kong's tech and innovation
Hong Kong as the commercial hub for the Belt and Road Initiative
Hong Kong as part of the Guangdong-Hong Kong-Macao Greater Bay Area
Saudi Arabia Market Profile
UAE Market Profile