The Guangdong-Hong Kong-Macao Greater Bay Area is rapidly maturing into a world-class hub for both finance and innovation-technology, leading to greater integration between Hong Kong and the nine GBA centres in Mainland China.
Boosting this integration, the Hong Kong Trade Development Council (HKTDC) held its SmartHK forum in Guangzhou last month.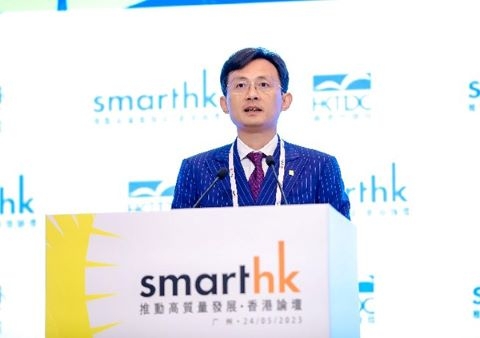 At the forum, Huatai Financial Holdings (Hong Kong) Limited Chief Executive Officer Dr Wang Lei discussed how Guangdong and Hong Kong could cooperate to form a "binary star system" twinning finance and innovation to drive high-quality development. He also highlighted the appeal of the GBA to foreign investors and financial innovation in line with national strategies.
High-quality development
He observed that the mainland was boosting innovation in line with the national 14th Five-Year Plan and the Dual Circulation Strategy. "Simply put, it's about using I&T to promote high-quality development. The GBA as an important platform and engine for promoting high-quality development can help propel the national Dual Circulation strategy, while Hong Kong can use its strengths to contribute to national needs."
Innovation & technology entailed heavy investment, high risk, lengthy cycles and could generate large returns, generating the need for strong support from the finance industry. "A bay area economy such as New York or Tokyo basically goes through four stages of development – port, industrial, service and eventually innovation. The GBA can achieve high-quality development by twinning Hong Kong's unique strengths in finance with the attributes of GBA's I&T industry."
Dr Wang suggested Hong Kong's finance industry explore diverse financial services mechanisms to channel global capital for every stage of an I&T company's development. This would boost the I&T hub and enrich the finance industry ecosystem with new businesses and products to expand the breadth and depth of the financial markets.
Global, domestic investments
The GBA twin structure needed to be built on high-quality development, attracting global and domestic capital.
Hong Kong already had three key elements for this twin system – capital, enterprises and talent. "We must make good use of the Hong Kong international portal and the preferential policies of the Guangdong-Hong Kong collaborative region," he said.
Sharing connectivity benefits
Enhanced connectivity between Hong Kong and the mainland had attracted cross-border capital, shown i. by schemes introduced by Guangdong and Hong Kong, including Qualified Domestic Institutional Investor (QDII) and Qualified Foreign Institutional Investor (QFII).
Aligned with national strategy
Hong Kong had four financial incentives that aligned with national strategies and contributed to high-quality enterprise development – the Core Climate carbon market launched by HKEX last year, profits tax concessions for most investment products favoured by family offices, the Hong Kong dollar-renminbi Dual Counter set to launch on HKEX, and the government's virtual-asset (VA) policy statement proposing to open Hong Kong up to global VA innovators.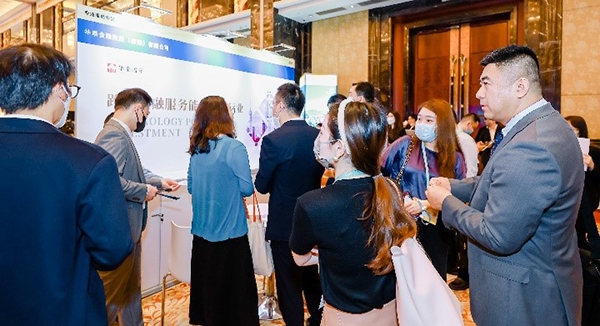 Collaboration
Dr Wang suggested Shenzhen and Hong Kong create a "headquarters economy" and facilitate collaboration between industries, academia and the research communities of Guangdong and Hong Kong to boost talent development. "This is about drawing in global I&T enterprises to cluster their R&D headquarters in Hong Kong, and use internationalised Hong Kong to attract global capital, technology and talent crucial for I&T development. Such headquarters economy will fuel collaboration within the ecosystems of Guangdong and Hong Kong," he said.
Related links
Huatai International
SmartHK