The COVID-19 pandemic greatly accelerated digital transformation for many enterprises, bringing opportunities to consultancies that help companies make the transition.
Hong Kong-based digital business consultancy A&A Limited participated in the Hong Kong Trade Development Council's T-box transformation programme to help it build a presence in regional markets.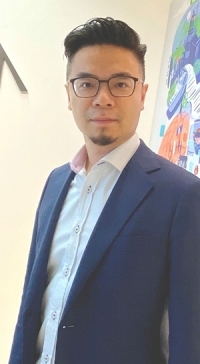 Andy Lam, Founder and CEO of A&A, said COVID had brought a "big reshuffle" in many industries, explaining that enterprises need to prepare for digital transformation as soon as possible in order to grasp post-pandemic opportunities.
"Hong Kong companies should seize the opportunity to restructure their information technology systems. For example, some chain stores have already established online shopping platforms and have become winners under the epidemic," Mr Lam said.
Enterprises transforming themselves digitally would boost income and cut expenditure, he said, which is why he is optimistic about digital business prospects.
"During the epidemic, although some customers stopped their plans, we also received many new projects related to medical care and online education. Compared with other industries, it is actually quite good."
Clear goals
When engaging with a new client, Mr Lam gains an in-depth understanding of their existing problems and development direction and goals, then formulates a suitable plan to help the client's digital transformation.
"For an enterprise to successfully transform, the most important thing is to have a clear goal and focus on the pain points to solve problems. The second is to plan the roadmap in advance for the next two to three years to ensure the systems grow consistently. At the same time, the whole enterprise should appreciate the value of digital transformation."
A&A has won the confidence of more than 800 customers around the world in its first 10 years of business. Clients range from start-ups to multinational enterprises, as well as public institutions and government departments. The thing they share in common is a willingness to adopt its digital solutions.
"The Hong Kong SAR Government's leadership in digital transformation has been an exemplary role. Coupled with the 'overweight' rating of various support funds, the business community will be more proactive in investing resources to develop and enhance digital businesses," Mr Lam said.
ASEAN opportunities
After gaining a firm foothold in Hong Kong, A&A took part in the T-box programme with a view to expand its business overseas. The HKTDC's Kuala Lumpur office helped Mr Lam design four mobile games for the My Town Shopping Centre (main picture) to boost footfall. This successful business matching has made A&A more interested in expanding its business in Association of Southeast Asian Nations (ASEAN) countries through the HKTDC, especially Vietnam, Indonesia and Thailand.
"We hope to first deepen our understanding of local consumption characteristics, and then improve our existing digital solutions to meet market needs, hoping to accelerate the pace of entering the Southeast Asian market," he said, acknowledging that despite regional cultural differences, companies face similar problems across different regions. As long as mature digital solutions or products are "localised", the successful experience can be transplanted to new markets.
Rapid setup
In addition to receiving overseas orders, A&A has set up offices in Shanghai and Sydney through the HKTDC. Mr Lam said the Council's efforts had helped him quickly establish contacts and grasp market trends.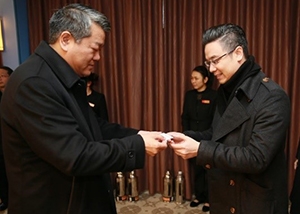 "In addition to introducing local officials and industry representatives, introducing preferential policies and various support funds, the HKTDC representative also analysed the advantages of different business districts for me, and where my colleagues and potential customers gather, so that we can quickly make a decision and open an office within two months."
Mr Lam said HKTDC staff were enthusiastic and happy to help him set up the business. "I really feel that they are not just 'part-time jobs' and 'chasing numbers' but do everything with sincerity and heart to help Hong Kong companies expand their business.
"The HKTDC has a very effective way to build networks, and can directly contact the 'right institution, the right person'. It is also a decisionmaker, which saves our team from taking a lot of wrong paths, and they also have a deep understanding of the market. We will take every word of advice [the HKTDC gives] to heart."
GBA ambitions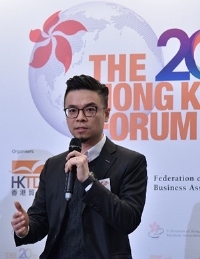 Mr Lam said he hopes to enrich the product range offered by A&A and open up more new markets.
"For example, we will optimise the [T-box] e-form app to make onsite inspection and audit more convenient. In addition, our new project also includes the application of Internet of Things technology in smart buildings, developing a digital learning management platform and a digital exhibition platform to help different industries make good use of technology to reduce business costs and improve work efficiency."
When the pandemic finally subsides, Mr Lam will visit Guangzhou to set up a branch office so the firm can seize opportunities in the Guangdong-Hong Kong-Macao Greater Bay Area (GBA).
"Through the HKTDC, I have learned about the regulations for opening a business in Mainland China and obtained the contact information for the Innovation and Entrepreneurship Hong Kong and Macao Youth Service Centre in Guangzhou and the GBA Innovation and Entrepreneurship Incubation Base."
The GBA has become a market with great development potential that cannot be ignored, he said. "We also hope to get a share of the pie and provide digital transformation consulting services for enterprises in the region."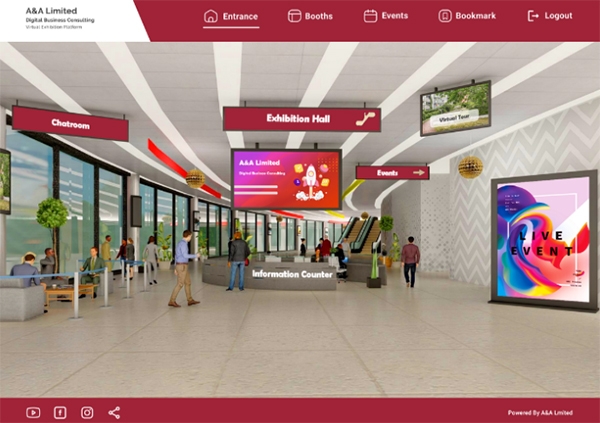 Related links
T-box
A&A Limited