Summers brings long days, monsoon rains and the Book Fair! This fixture on the city's calendar focuses on youth this year, and the youngsters can also enjoy the fun of the Sports and Leisure Expo, and fill up with snacks before and after.
The 33rd HKTDC Hong Kong Book Fair, organised by the Hong Kong Trade Development Council (HKTDC), will run from 19 to 25 July at the Hong Kong Convention and Exhibition Centre (HKCEC).
Themed Children's and Young Adult Literature, the Book Fair will showcase literature for young people, explore the depth of it and promote the fun of reading in the city, echoing the tagline Reading the World: The Joy of Reading for Children and Youth. This year's Book Fair has invited acclaimed writers and speakers and organised more than 600 seminars and cultural activities. It will run in parallel with the HKTDC Hong Kong Sports and Leisure Expo and HKTDC World of Snacks, altogether attracting about 760 exhibitors, offering visitors three times the enjoyment on a single ticket.
Sophia Chong, Deputy Executive Director of the HKTDC, said: "The theme this year, Children's and Young Adult Literature, selected by the Hong Kong Book Fair Cultural Events Advisory Panel, is particularly thoughtful. Children's and young-adult literature carry profound educational value and play a substantial role in ideation, imagination and formation of world-view of the young.
"Taking advantage of the theme this year, we wish to pay tribute to Hong Kong children's and young-adult literature writers and promote their works. The HKTDC Hong Kong Sports and Leisure Expo and HKTDC World of Snacks will be held alongside the Book Fair, altogether welcoming about 760 exhibitors from more than 30 countries and regions, with a wide selection of books, cultural art pieces, sports and leisure products and experiences, as well as tasty treats from around the world, making it a summer must-visit spot for Hong Kong citizens."
Rich culture of Lingnan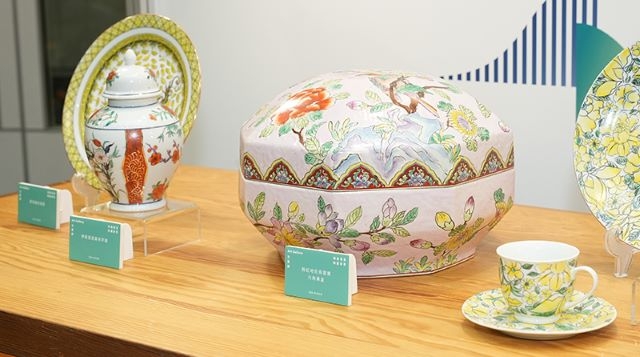 The Art Gallery returns with two thematic exhibitions – Featured writers of the theme of the year and Treasures of Lingnan Culture – at the HKCEC Hall 3 Concourse. The exhibition of featured writers will focus on the selected works and precious collections of the nine writers. who will share their views on the evolution of children's literature and shed light on their writing experiences.
The Book Fair, together with the Ling Ngai Art Association, the Hong Kong Calligraphers' Association and other organisations, will jointly launch the Treasures of Lingnan Culture exhibition showcasing calligraphy by famous artists, paintings from the Lingnan school and intangible cultural heritage - Canton Porcelain – to help promote the unique artistic heritage of Lingnan.
World of Art & Culture
The World of Art & Culture zone will be launched to further strengthen Hong Kong's position as an East-meets-West centre for international cultural exchange.
Curated by renowned Hong Kong designers, the zone vividly depicts literature and cultural arts related to the youth-focused theme from 24 countries and regions including France, Hungary, Switzerland, Spain, Korea, Brunei and more. The zone will also exhibit the awarded books under Children & Youth and Art & Design categories of Hong Kong Publishing Biennial Award 2023.
Brightest minds
The Eight Seminar Series continues to be a Book Fair highlight. The seminars include: Theme of the year, Renowned Writers, English and International Reading, World of Knowledge, Children and Youth Reading, Personal Development and Spiritual Growth, Lifestyle and Hong Kong Cultural and Historical.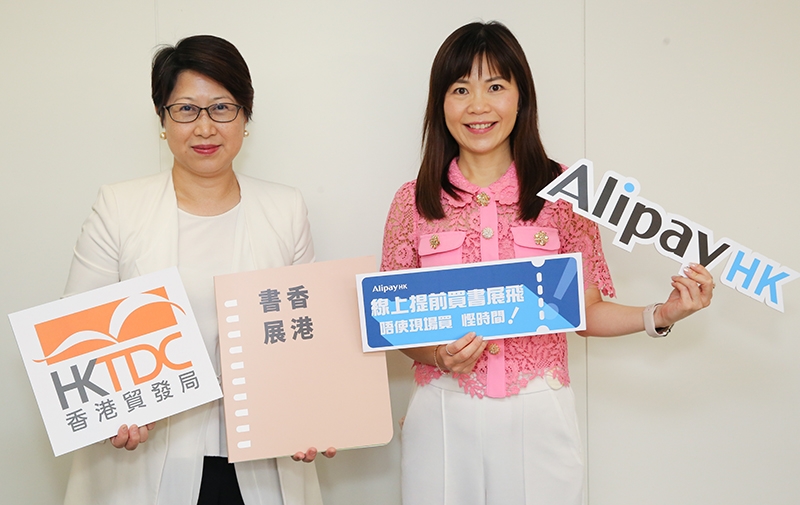 Promoting wellness
The Hong Kong Sports and Leisure Expo features eight thematic zones – Sports Hub, Outdoor Adventure, Health & Fitness, Fun & Learn, Board Games, Photography World, Japan Pavilion and Handicraft Market. Hong Kong triathlete Cheri Cho and Hong Kong break-dancer B-girl Lady Little Chan Ka-yi will talk about their journey as athletes and perform on stage.
The Sports Hub zone offers visitors fun activities free of charge, including a 4-metre-high mobile rope net, interactive boxing sandbags and a VR rowing boats experience brought by the Hong Kong Playground Association for its 90th anniversary this year.
Delicacies from around the world
The World of Snacks features six thematic zones – Travel Delights, Chocolate and Sweet Factory, Oldie Snacks, Yummy & Healthy, Party Time and Snack Bar – assembling more than
1,200 popular treats from across the globe. There are also workshops and activities on-site, including tasting sessions, hand-brewed coffee with Zen concept combined with meditation experience.
'Cultural July' nurtures a cultural oasis Alongside the Book Fair, the HKTDC collaborates with the Leisure and Cultural Services Department (LCSD), publishers, educational and cultural institutions, malls and cafes to organise cultural events across 18 districts of Hong Kong from 16 June to 31 July, as part of the citywide Cultural July campaign. These include writing workshops, seminars by renowned writers and book launches where readers gain insight into the journey and fun of writing.
Related links
HKTDC Hong Kong Book Fair
HKTDC Hong Kong Sports and Leisure Expo
HKTDC World of Snacks