Governments around the world have announced commitments and deadlines for achieving net-zero carbon dioxide emissions. Enterprises must keep pace with the times and adapt to a low-carbon business ecosystem. Businesses worldwide are adopting environment, social and corporate governance (ESG) policies, and investors need to take these issues into account when allocating funds.
Hong Kong Trade Development Council (HKTDC) Research recently held a webinar, The Road to Zero Carbon: Recording and Rewarding Carbon Reduction. Industry leaders discussed how companies could build a low-carbon ecosystem by recording and rewarding green actions by customers.
Louis Chan, HKTDC Principal Economist of Global Markets, said small and medium-sized enterprises (SMEs) faced many challenges reducing their carbon footprints, including the need to adapt their business models. Faced with limited resources, SMEs could record and reward carbon reduction through different entry points.
Blueprint to carbon neutral Hong Kong by 2050
HKTDC Global Research Economist Nicholas Fu said carbon reduction, sustainable development and ESG were of particular concern to the Hong Kong public. Carbon reduction efforts fell into three categories. Firstly, determining the source of carbon emissions, that is direct greenhouse gas emissions in the company's production process. Secondly indirect emissions generated, when the enterprise consumes electricity, heat and steam during the production process. Thirdly, indirect greenhouse gas emissions from upstream and downstream customers in the supply chain.
To promote corporate emission reduction, the HKSAR Government in 2021 released the Hong Kong Climate Action Blueprint 2050 setting specific carbon reduction targets. The four major carbon reduction strategies and measures – zero-emission power generation, energy saving and green building, green transport and waste reduction for all – aim to enable Hong Kong to achieve carbon neutrality by 2050.
Mr Fu said: "The Hong Kong Special Administrative Region Government focuses on four areas. The first is energy, including requiring power plants to use more renewable energy; secondly, whether energy efficiency of buildings and construction can be improved, since the carbon emissions of the entire construction industry account for more than 60% of Hong Kong's carbon emissions; thirdly, in terms of transport, the government advocates addition of electric buses and use of more electric vehicles to replace diesel and hybrid vehicles; fourthly, with waste treatment, including phasing out plastic tableware, or understanding whether we can do better in terms of environmental protection."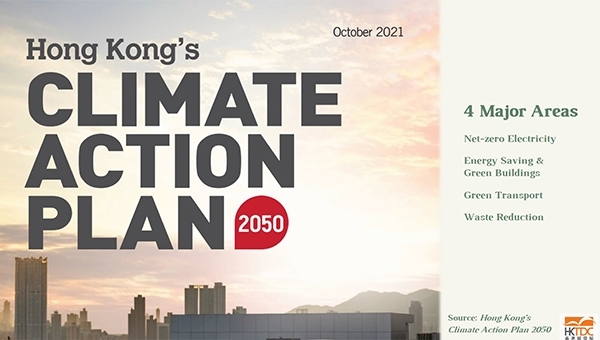 Carbon auditing problematic
Mr Fu said SMEs faced many difficulties enacting carbon reduction. "It is mainly large enterprises that participate in carbon reduction.
This led to demand for green finance. Banks needed to conduct carbon audits before granting green loans. The market had launched relatively affordable audits helping SMEs obtain green loans.
Construction industry
Mr Fu said the Hong Kong Construction Industry Council had launched a carbon footprint tool to let industry managers measure carbon emissions of construction projects. He said: "Whether it is the construction industry or various carbon footprint calculations in the market, most of the plans will also encourage customers to go one step further for environmental protection by means of rewards. Power utility CLP for example provides customers with carbon reduction tools."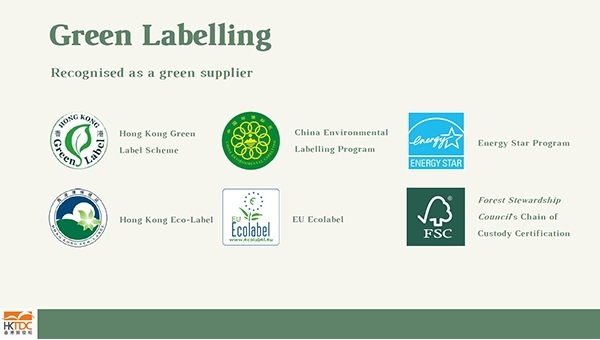 Carbon Wallet
Carbon Wallet, a Hong Kong one-stop carbon reduction reward platform owned by the MTR Corporation, can calculate the carbon reduction that environmental protection actions by users generate and reward users for practicing low-carbon living.
Fuzsan Lee, Co-Founder of Carbon Wallet, said: "People all over the world know about environmental protection but knowing is easier to do than doing in real life, so we have been thinking about how to let the public actively protect the environment. Carbon Wallet calculates rewards based on carbon reduction. To take your own environmental protection action, you can calculate the amount of carbon reduction and reward points. After accumulating a certain amount of points, you can exchange them for rewards from green merchants who also value environmental protection. This promotes sustainable consumption patterns and rewards environmental protection action, creating a multi- win the situation."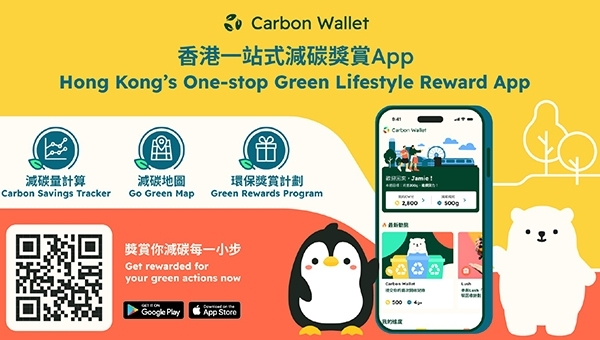 Carbon credits for necessities
Carbon Wallet gives users six carbon-reduction tactics to earn points. These include using more public transport, walking more, recycling, eating vegetarian food, bringing their own containers to shops or buying products that are reusable, refillable or made from environmentally friendly materials. The wallet also encourages users to replace dairy milk with plant-based milk by going to designated partner coffee shops or plant milk beverage stores.
Plugging into industrial chains
Carbon Wallet was committed to becoming the largest carbon reduction reward platform in Hong Kong, Mr Lee said. "By providing green marketing services, we let merchants more accurately contact consumers who practice green living."
In terms of recycling, Carbon Wallet had recycled more than 170,000 items made from materials such as plastic or glass. This included more than 230,000 plastic water bottles, 159,000 aluminium cans, 74,600 pieces of various plastic utensils, 47,300 glass bottles and 58,000 paper beverage cartons.
Beauty and skin care brand L'Occitane teamed up with Carbon Wallet to hold a recycling campaign from August to October last year. Through games, education and reward gifts, more than 140,000 glassware items were handed to a green manufacturer who turned them into construction blocks. Mr Lee said: "This event reflects that we can jointly reduce carbon emissions, support environmental protection, and give back to society through cooperation between the upstream industry chain and downstream corporate brands."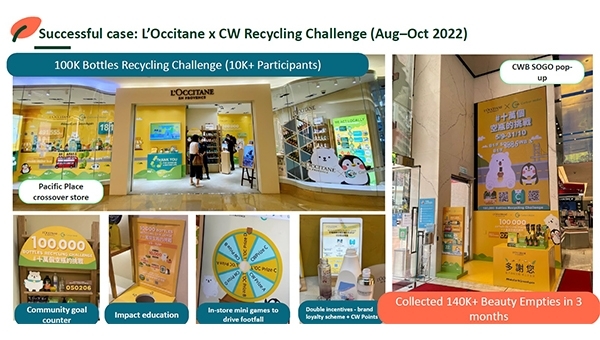 About T-box
To help Hong Kong enterprises transform and explore opportunities, the HKTDC launched the T-box Upgrading and Transformation Program" (T-box) based on the sandbox concept, providing services including business consulting, workshops, government subsidies, Market information and exchange opportunities to help Hong Kong companies grasp trends, improve skills and expand business connections.
Since its launch, the programme has received good response, with more than 2,700 Hong Kong companies participating and nearly 700 free consultation sessions provided by professional organisations, representatives of chambers of commerce, business partners and HKTDC's overseas offices.
Related links
HKTDC Research
Carbon Wallet