The key role of Hong Kong has always been that of connector – between Mainland China and the world, and between East Asia and the world; disruptions brought by the COVID-19 pandemic and global upheaval brought the need to strengthening this role.
Hong Kong Special Administrative Region Financial Secretary Paul Chan put high priority on measures to engage with the world in his 2023-24 budget for the city, delivered yesterday. Exhibitions and conferences would be a key part of this engagement, he said.In an optimistic note, the Financial Secretary said he expected Hong Kong's economy would grow an average of 3.7% a year from 2024 to 2027 as East Asia outperforms the rest of the world.

The recovery-oriented budget comes as Hong Kong's leadership launches a drive to bring businesses from across the world into the city, and encourage the city's enterprises to seek opportunities around the globe.
HKTDC welcomes measures
The Hong Kong Trade Development Council (HKTDC) welcomed the budget, which allocated additional funding of HK$550 million over five years to the HKTDC to help Hong Kong enterprises seize opportunities arising from the Belt and Road Initiative and Guangdong-Hong Kong-Macao Greater Bay Area (GBA) development as well as tapping into emerging markets and stepping up global promotional efforts.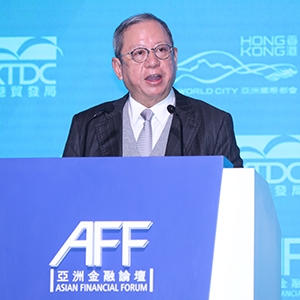 HKTDC Chairman Dr Peter K N Lam said: "We are grateful for the support from the Financial Secretary. The HKTDC will fully support these measures to continue to strengthen Hong Kong's role as an international business centre, tell the good stories of Hong Kong and capitalise on the city's distinctive advantages of enjoying strong support from our country, while being connected to the world. Covering a wide range of industries, the HKSAR 2023-24 budget facilitates Hong Kong's economic revitalisation and reflects the HKSAR Government's commitment to realise high-quality economic development. The HKTDC will work closely with the HKSAR Government to create new opportunities for different industries and help them capitalise on national development, enabling them to diversify and grow on the road to recovery."
Dr Lam added that the HKTDC had been helping Hong Kong businesses expand to new markets over the years, especially the vibrant Belt and Road countries, Regional Comprehensive Economic Partnership (RCEP) economies and GBA, and would continue to engage in a series of promotional activities to support growth aspirations of businesses.
These included product-focused SmartHK and ChicHK in the GBA in May, while the HKTD would promote the Hong Kong brand and its many advantages in Thailand in July with the Think Business, Think Hong Kong campaign.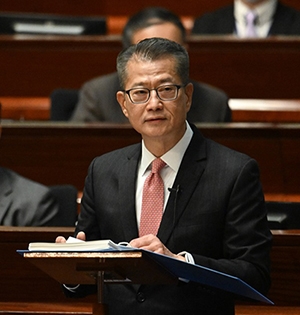 In addition, the HKTDC will set up a Hong Kong pavilion at major trade events in Mainland China, such as the China International Consumer Products Expo in Hainan in April and China International Import Expo in Shanghai in November. The HKTDC will help local businesses explore emerging markets through business missions.
High-quality development
The 2023-24 budget aims to promote high-quality economic growth that matches national development strategies, focusing on areas such as finance, sustainable development, innotech and biotech.
Dr Lam said these were the Council's promotional focuses and would cover these elements in HKTDC's flagship events, including the Asian Financial Forum, the inaugural InnoEx, Asian Summit for Global Health as well as Belt and Road Summit and Asian Logistics, Maritime and Aviation Conference. The HKTDC will also cover green economy and sustainability in its SME support schemes.
Dr Lam concluded: "Reducing profits tax, extending the SME Financing Guarantee Scheme and enhancing the BUD Fund will help ease operational pressures of local businesses, especially SMEs. Driving development through innovation and technology and green transformation will help diversify our economy and support local businesses expand to new markets and seize new opportunities. The HKTDC will continue to play a pivotal role in Hong Kong's road to recovery."
Delivering the budget to the Legislative Council on Wednesday morning, Mr Chan had said: "Hong Kong has long been a world-renowned events capital. Organisation of mega events [main picture], international conferences and exhibitions is especially crucial to drawing high value-added visitors. It is also a segment of the tourism industry in which countries around the world are striving to establish a foothold. We must spare no effort in staging and supporting more international mega events and activities to further augment our image and enhance our competitiveness as an events capital."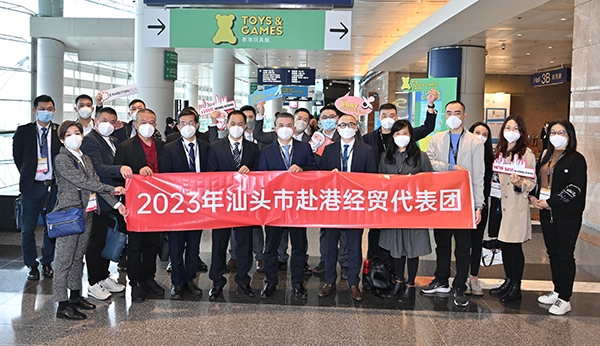 Mr Chan said: "The Hong Kong Trade Development Council (HKTDC) will hold more than 10 major conferences and exhibitions in the coming months. It is anticipated that these events will attract over 500,000 participants. Moreover, as this year marks the 10th anniversary of the Belt and Road Initiative, the Government will continue to co-organise the annual Belt & Road Summit with the HKTDC to actively promote Hong Kong as a functional platform and a key link for the Initiative."
The Government would earmark HK$100 million for attracting more mega events with significant visitor appeal and tourism promotional effect to be staged in Hong Kong. The Hong Kong Tourism Board (HKTB) would spend more than $250 million to sustain its efforts in organising or helping promote major tourism events, including the Hong Kong Pop Culture Festival to be held for the first time.
The Government will allocate additional funding of about $200 million to the HKTB for stepping up its efforts in securing the staging of more international meetings, incentive travels, conventions and exhibitions (MICE) in such fields as finance, innovation and technology and medicine.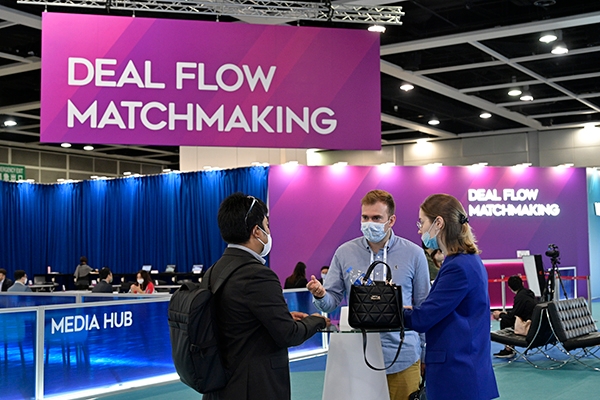 The Hong Kong Monetary Authority (HKMA) plans to jointly organise international conference on banking supervision in Hong Kong with the Basel Committee on Banking Supervision next month, and is discussing with the Bank for International Settlements the holding of the Central Bank Governors Meeting in Hong Kong in the second half of this year. The Global Financial Leaders' Investment Summit, organised for the first time in November last year, will be held again this year to showcase Hong Kong's unique edges and investment environment.
Related link
Full Budget details