Your home – the shape, look and feel – is intensely personal; there is no design that suits all, and every occupant and family wants something different. And within every home, the bathroom poses some of the biggest challenges.
Fittings have to not just be bolted, but cemented, in, and unlike beds or cupboards cannot simply be shifted around. Equipping a bathroom involves building materials – including tiles, windows and floors – along with plumbing, electronics and the actual bathroom fittings.
GBA focus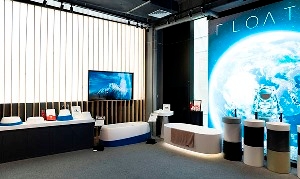 Noting the challenge of supplying bespoke bathrooms, Hong Kong-based Winken Group decided to site the design and production facilities for its globe-spanning brand INFINITE in the Guangdong-Hong Kong-Macao Greater Bay Area (GBA).
"Our branch office is located in Qianhai, Shenzhen – the heart of the GBA," INFINITE owner Kenneth Yeung said.
"As a boundary control point, Qianhai serves as an important part of the government's efforts to bolster the efficiency and connectivity of infrastructural facilities with Hong Kong. We were thus able to source bathroom ware products from popular cities for sanitary ware manufacturers, such as Guangzhou, Kaiping, Jiangmen, Foshan and Zhongshan, with great efficiency."
As one of the earliest Hong Kong brands to set up in Qianhai, the firm envisioned a bright future and growth in the area. "Not only did our business expansion provide a platform for creativity, but we also gathered a group of parties with similar backgrounds [for our iBath brand]. Our strong connection with the community has helped us unite and create new opportunities for the market. We hope to represent HK in GBA."
Ample resources
Mr Yeung said the GBA's talent pool and telecommunications connectivity helped attract a diverse range of young employees to work at INFINITE. "Our Shenzhen Winken office employs highly talented people in research and development, exporting, manufacturing, domestic sales and marketing, as well as an operations team that oversees the INFINITE showroom totalling over 900 square metres [9,687 square feet]."
Seeking to draw in younger staff and clients, Mr Yeung said Winken launched the iBath lifestyle brand in 2019.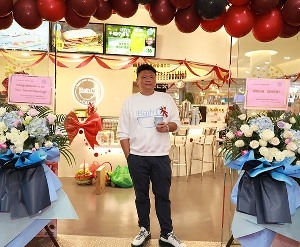 "We experiment with the infinite opportunities to combine bathroom ware with lifestyle. iBath APP, iBath Pet Spa, iBath Beauty, iBath Café, iBath Loft and such diversified businesses are our projections to radiate INFINITE products into users' lifestyles. Not only do we transform our functional living spaces into bathroom themes, but [we also introduce] a bathroom culture into our customers' mindsets. We fully explore the opportunities for innovation within the bathroom ware industry."
He said the lifestyle-focused brand grew from the firm's original name Winken, (永勤) which means "eternal hard work", and was the basis for its practical and effective marketing strategies.
This aligns with INFINITE's focus as it delivers more than 1,000 different models to distributors near and far, including Scandinavia, the Netherlands, Belgium, Germany, Canada, Korea, Japan, New Zealand, Australia and China.
Mr Yeung said another advantage of the GBA is that Shenzhen is one of the best starting points for container shipments to the main export markets, including Europe, Canada and around Asia-Pacific. "We have thus been able to improve our delivery efficiency, helping us keep up with the rapid growth of our export orders."
Exhibition exposure
Exhibitions such as the Hong Kong Trade Development Council's Home Delights Expo are useful as platforms to show how the brand's solid surfaces can transform the character of simple bathroom spaces.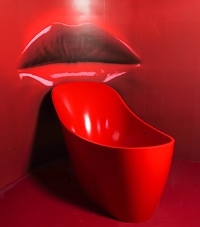 "Previous projects have included building a mini bathtub for kids to interact with, as well as building 'magazine cover' photo booths. INFINITE has been defining fashion within solid surface bathroom ware for many years and has attracted wide recognition from the public."
The COVID-19 pandemic has slowed sales, but Mr Yeung remains positive. "We have taken this period as an opportunity to re-evaluate our management strategies and to refocus our long-term objectives in order to adapt to the ever-changing external environment," he said.
"Our Hong Kong, Shenzhen and Dongguan teams have become more rooted and united in their visions and it is expected that this will lead to long-term team stability for Winken Group as well as increase efficiency following the pandemic."
Related links
Winken Group
INFINITE Bath Website