From buy-one-get-one-free Michelin-starred meals to 30% discounts at top retail outlets, credit cards offer plenty of attractive deals – yet many consumers remain unaware of them. Realising that many deals go unnoticed by consumers, former investment banker turned entrepreneur David B. Wang was inspired to set up krip, a personalised credit card deal platform, which launched this May.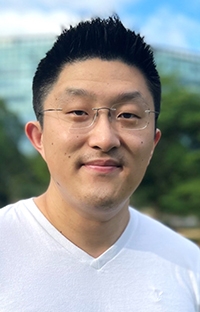 The start-up, part of the Cyberport incubation programme, has established a platform that hosts more than 6,000 offers, 3,000 merchants and 480 Hong Kong credit and debit cards. Users can download an app free of charge and immediately begin checking for deals.
Mr Wang said most retail banks offer many deals to their customers. "What we've found from our research is that consumers only know of around 5% of the deals being offered. If they can tap into more, it's a win-win for all parties involved – consumers can make great savings and explore new merchants, the merchants get to tap into a network of cardholders, and banks can drive credit card usage," he explained. "Credit cards are a retail bank's cheapest consumer acquisition channel, so we're giving banks a more effective gateway to onboard new customers."
As Hongkongers typically hold three cards from different banks, checking multiple apps and bank portals for deals is time-consuming. "We provide a one-stop shop for cardholders and maximise deal exposure for banks," Mr Wang said.
How do you reach out to Hong Kong credit card users?
We developed a website first, which has been live for about a year. We treated it as a prototype but realised that there is a tremendous amount of organic traffic from consumers looking for deals. But there's so many different points schemes that it's impossible to keep track of them all. We spoke to the head of credit cards at one of the biggest banks in Hong Kong and they shared that half their cardholders' points just end up expiring.
People in Hong Kong have a lot of payment options. We're here to help users sort through all that information.
What led you to list dining, fashion and accessories, beauty and wellness, entertainment and lifestyle, home living, travel and healthcare as key business categories?
We've categorised them this way, as people usually look for deals by businesses and merchants. In terms of what people are interested in, it's very reflective of Hong Kong's COVID situation. There was a lot of interest in dining deals in the lead-up to Christmas, for example. When the restrictions came back, it turned into takeaway deals, and healthcare, like masks. For the first time since we launched, we've seen people searching for travel deals recently.
Will the platform expand beyond credit card deals?
Yes, we're already thinking of expansion beyond the credit card market. We started with credit cards as it's a treasure trove of deals and offers, and credit cards are still a popular way to pay in Hong Kong, accounting for around 50% of all transactions in the city according to Worldpay. But Hong Kong consumers are starting to use more payment options. There are many more debit cards on the market from the virtual banks, and there are also more e-wallets like Alipay and WeChat Pay all vying for usage, and they all have deals and offers. So, we have plans to bring them onto our platform. Shopping malls have a lot of deals, too, so we could potentially include them in our database.
What challenges did setting up krip present?
The first hurdle was product development and unifying all the various data formats, as was not a product person at first, but now am. I'm not a product person myself but we were also trying to take on a challenge in the market that hasn't been tackled before, which was how do you make all the deals data into a unified format that can be shared across applications? Now, when you use our app, you can achieve full personalisation and see the deals your cards have access to for a more streamlined user experience. The second hurdle was the pandemic, as businesses weren't that open to trying new things as they negotiated the crisis. So, we had to be flexible, adaptive and empathetic to the teams we were working with. I have to credit Cyberport for helping us here.
How did they help?
It was tough to get in touch with investors, but Cyberport made a lot of effort to get us into these digital events, like a venture capital forum where we met with more than 20 investors. We finished as a runner-up in a retail banking pitching competition, which opened a lot of doors and helped us meet people at FinTech Week. We were also part of an accelerator backed by Hong Kong Science Park, and that opened up conversations with financial institutions. We've given back, too, by offering student internships so they can see what it's like working at a start-up.
Who uses krip?
At the moment, it's the early adopters, the digitally savvy. But we think our potential reach for our consumer base is as large as the entire Hong Kong cardholder population as there are deals for everybody. For the rich, deals might not be the first thing that comes to mind, but if there's a buy-one-get-one-free or birthday offer to book a private room at a restaurant like Amber at the Mandarin Oriental, it does catch the eye. But then we also have deals for grocery stores and chain restaurants, the day-to-day eateries.
What's it like being an entrepreneur in Hong Kong?
I think Hong Kong is a very vibrant place, and with a population of seven million it's the perfect place to test the market for your product. Post-COVID, there is a wider embrace of technology and innovation – HKTV Mall's success is an example of that. I have a lot of optimism about Hong Kong's future given its involvement in the Guangdong-Hong Kong-Macao Greater Bay Area (GBA), especially in the payments landscape.
What are your plans for krip? Will you launch in other markets?
Our plan after Hong Kong is to take our platform into the GBA. We recognise that GBA is a unified region but there are three separate individual markets – different economies, currencies and so on. We see a huge opportunity to develop a regionally integrated platform so we can facilitate cross-border payments to drive card and e-wallet usage. I think the sky really is the limit for our platform and we want to move into Mainland China, then other parts of Asia, and build it out from there.
Related link
krip