Just as our view of the universe has changed radically over time – from a flat earth under a dome of sky to a planet on a solar system in one of hundreds of billions of galaxies – so our perception of the rapidly evolving metaverse is shifting constantly. Only in the case of the metaverse its actual state is evolving along with our perceptions.
Hot topic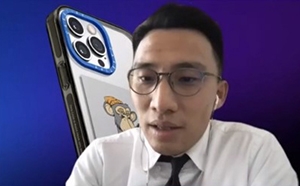 The metaverse was widely discussed at this year's all-online debut EntertainmentPulse, along with the MarketingPulse and eTailingPulse forums, all organised by the Hong Kong Trade Development Council. There were almost as many definitions of the metaverse as there were delegates to these virtual events, but one helpful explanation raised at MarketingPulse came from Wesley Ng, Co-founder and CEO of phone accessory specialist CASETiFY, during his presentation "NFT in Marketing: the CASETiFY Story".
"The metaverse concept is actually very old," he said. "Games had their own metaverse. But technologies like blockchain have unlocked a great deal of potential and brought in concepts like ownership and decentralisation. [There is] much more creativity on the metaverse now."
Web 3.0 takes shape
Mr Ng was speaking to Andy Hsu, Business Director, Meta, Greater China and member of the Commerce Committee of IAB Hong Kong, who pointed out that non-fungible tokens (NFTs) had become central to the metaverse and Web 3.0.
From digital works of art to collectable tweets, the NFT phenomenon is being hailed as the "next big thing" in digital marketing – a new frontier that cannot be overlooked.
Mr Ng said people often thought of CASETiFY's BAPE (A Bathing Ape) design when they hear "NFT" since the concept is easy to understand – a consumer who buys it is one of 10,000 who own the ape. But there is more to NFTs than this.
"There is much uncertainty around NFTs. Many creators who put together collections do not understand that they are really running a business. When selling successfully, they need to build a community which they need to serve in the long term," Mr Ng said.
Mr Hsu asked why CASETiFY was a good fit for the metaverse.
The mission was to offer a means of self-expression, Mr Ng said. The firm began by offering unique smartphone cases before its move into NFTs. "The metaverse is all about self-expression so it is natural to take this self-expression into the metaverse," he said, adding that the metaverse was a place where people own their assets.
CASETiFY came up with the idea of a blue ring around the lenses of smartphone cameras to certify that the owner had the NFT rights to the design on the case, he said, along with a QR code on the phone case.
Cyberspace fashion
Another early mover that saw the metaverse as a powerful marketing channel for brands of tomorrow is Virtual Brand Group (VBG), which creates virtual games, experiences and merchandise in the metaverse. Its clients include global fashion brand Forever 21 which has rolled out a virtual fashion retail experience.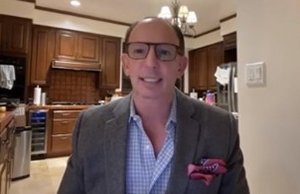 Justin Hochberg, Co-founder and CEO of VBG, told the MarketingPulse session "Branding in the Metaverse: From Products to Retailing" that firms seeking to enter the metaverse needed to carefully consider their entry strategy. They should define just what aspect of the metaverse they wish to use, and what their brand comprises. They need to realise that they will not have a finished product and that building a brand in the metaverse is a constantly iterative process.
The metaverse offered brands several value propositions including new revenue streams, infinite-loop marketing (for example, where game products become sales in the real world), and creating new consumers globally. Another key feature of the metaverse is the opportunity to incubate new products with no research and development costs while generating decision-making analytics.
Starting point
Mr Hochberg said consultants pitching branding plans to senior executives needed to realise that executives were often not at all familiar with the metaverse so needed to put forward a simple exercise to begin the process – and to emphasise that it is an open-ended, iterative process and not a campaign that will end after a few weeks.
He also urged marketers to be much more imaginative. "The laws of physics do not apply in the metaverse – why do you want to just recreate your physical store? You can do anything in the metaverse."
Asked if the metaverse would come to resemble the current social-media situation, with a series of separate corporate walled gardens, Mr Hochberg said he would prefer an open-border metaverse where a person's avatar could go anywhere.
Related links
MarketingPulse
EntertainmentPulse