Aiming to make fine wine investment as effortless as drinking a quality vintage, Cult Wine Investment manages assets of £265 million (about HK$2.4 billion) for investors globally and has 83 countries in its global client network.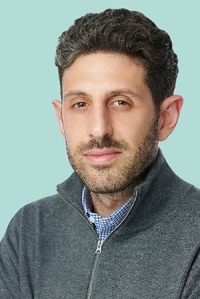 Founded in 2007 in London and opening its first overseas office in Hong Kong in 2016, the firm is expanding rapidly in Asia, explained Joe Alim, Director of Greater China. Clients include those looking to diversify portfolios and others passionate about wines who want to build a collection for long-term investment. "What we specialise in is tailoring that approach to each individual," Mr Alim said.
To demonstrate its commitment to stress-free investment, Cult Wine set up a digital trading platform, CultX, this year, where clients can buy, sell and collect investment-grade fine wine, with more than £200 million worth of bottles to bid on. Clients can build, track and manage a fine wine portfolio with real-time data and live markets at their fingertips.
What is the driving force behind your wine business?
We want to make investing in wine as straightforward and as transparent as possible. Historically, it's been something of an old boy's club and quite inaccessible. As our business has grown – we're now the leading company globally for wine investment – we see an opportunity to open the category globally. We want to improve the inefficiencies in the market that prevent people from entering it – things like liquidity and data.
What led you to launch digital trading platform CultX this year?
The fine wine market is quite fragmented – [there are] lots of different stockists and suppliers and it can be challenging to find liquidity for certain wines. With CultX, we want to capture everything in one place. If you're looking to buy wine, you've got to be quite a self-directed buyer, and some people need advice. Researching what wine to buy can be quite elongated – you've got to look at the critic's scores, the analytics – and could have four or five screens open on your laptop. Our thinking with CultX is to house all this information in one place. We've signed an exclusive partnership with [wine-focused web search engine] Wine-Searcher, and this will improve the experience for existing investors and new clients.
Who are your customers in Hong Kong and Mainland China and how are you reaching out to new clients?
They are high net-worth individuals as wine is a luxury asset. It's usually someone that's very passionate about wine, wants to develop their knowledge and get access to the wines we have. In the mainland, the younger generation tends to be more interested in wine, particularly those that have travelled or studied overseas and want to develop that interest further. People find us through our online presence, and I think that will increase as it's a difficult environment out there with inflation on the rise, interest rates rising and stock markets looking more precarious. People are looking for ways they can protect their assets and wealth.
Bordeaux and Burgundy remain popular in the mainland. What other wine trends do you notice in the region?
The best wines from France will always be king. They have the most history and cache, and I don't think that will ever change. However, in the past 10 years, the market has broadened massively. In 2008, when wine duty was abolished in Hong Kong, 98% of the wines being shipped here were from Bordeaux. That's now dropped to about 40%. It's not that Bordeaux has become less popular, but people's wine knowledge has increased so much, and they're interested in other regions.
In addition to Bordeaux and Burgundy, we've seen a massive demand for Champagne, particularly from the mainland. I think we'll start to see more of these boutique, more cultish wines coming to the fore over the next few years as people are always looking for the next big thing.
How solid is Hong Kong's wine-hub status and how can it extend this?
Alongside London, Hong Kong is the most important global hub for wine worldwide. It's the gateway to Mainland China and many other economies in Asia. In addition, if you buy wine in Europe then ship it to Hong Kong, you don't pay VAT. There's lots of companies like ourselves that operate out of Hong Kong for that reason.
Prior to working in Hong Kong, you worked in London managing fine wine portfolios. How different is the UK market to that here?
The UK is a little more focused on the investment side and clients we speak to want to diversify their portfolios. In Asia, the knowledge and passion for wine is slightly higher.
Your global client network includes 83 countries – do you plan to extend that further?
That number will likely increase – we're interested in Japan and maybe Australia too. There are certain areas where we need to have local expertise; employees that understand the market. I also think that Korea is interesting. We get a lot of inbound interest, but to make a success of that, we need employees who speak Korean and local expertise in terms of how business is done there.
What prompted Cult Wine Investment to choose Hong Kong for its first overseas office in 2016 and what are the benefits of doing business here?
We were already doing some business in Hong Kong from our London office and had a number of clients here, so it wasn't like we were coming in cold. It's one of the easiest places in the world to do business – people are willing to connect with you, and business is always at the forefront of people's minds in Hong Kong, so it's a very supportive environment.
Will you attend the Hong Kong International Wine & Spirits Fair this November?
Yes, we will. While it's a B2B [business-to-business] fair and we work with private clients, it's an opportunity to boost the reputation of our business in Hong Kong among the wine community.
Related link
Cult Wines