The COVID-19 pandemic has had a profound impact on the health industry, driving rapid digitalisation in the healthcare sector and forcing suppliers of medical devices and services to adapt.
Offering guidance on digitalising health-related businesses, the Hong Kong Trade Development Council (HKTDC) and Hang Seng Bank co-hosted a webinar titled "Startup-Corporation Collaboration for Business Expansion". Representatives from the heathtech industry were invited to discuss innovative solutions and share successful experiences on startup-corporate collaboration, with tips on how to employ innovative technologies amid the pandemic. (Hang Seng InnoClub Series)
Virtual medical consultation platform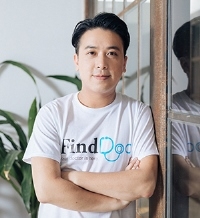 FindDoc founder and CEO Ivan Ng addressed the webinar, explaining how his company's application helps people find a doctor through a one-stop medical information and doctor appointment platform that provides Hong Kong residents with information on private doctors.
FindDoc joined with private practitioners in Hong Kong to establish a medical information and question-and-answer video platform called FindDocTV, which is available on YouTube. FindDoc also launched an online appointment function and video consultation service.
Over the past year the site attracted more than 1.7 million visitors seeking medical information amid the pandemic. Over 1,000 practices and 6,500 private doctors have joined FindDoc, with more than 30 clinics providing video consultation services. FindDoc also provides such functions as online payment and the delivery of medicines direct to patients' homes.
Projects in the pipeline include cooperation with blood-pressure monitor service Omron using cloud technology that will enable doctors to counsel hypertensive patients remotely.
"Cooperation between companies and start-ups can help in the development and promotion of services or products. The two can share information and resources, reduce development costs, and generate synergies to achieve a win-win situation," Mr Ng said.
FindDoc also plans to set up a drug procurement platform in conjunction with private clinics. Hang Seng Bank will provide a one-stop payment solution to reduce purchasing costs.
Remote patients monitoring
Omron has recently developed a remote patient monitoring system that helps doctors communicate with patients and assess their condition remotely. The service has already been launched in the United States, India and Singapore and is set to launch in Hong Kong in April.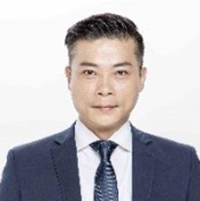 How do enterprises select start-ups for cooperation? Raymond Lam, Deputy General Manager of Omron Hong Kong Limited, said many small and medium-sized enterprises (SMEs) in Hong Kong have their own unique technologies and networks and have the ability to cooperate and share resources.
Mr Lam said Omron's blood pressure monitors have built a considerable market share and are effective in collecting data, but lacked a network of doctors – hence the cooperation with FindDoc to share resources and implement services. Believing that "one hand doesn't clap", Mr Lam said he often seeks cooperation with start-ups, and welcomes start-ups that reach out and discuss the possibility of cooperation.
Omron is headquartered in Kyoto, Japan and employs about 28,000 people worldwide. Mr Lam said the group's global revenue exceeded 655 billion yen (about HK$44.26 billion) in 2020, of which 19% came from the healthcare business, mainly through biometric sensing technology and providing healthcare products such as blood pressure monitors, ECG monitors and nebulizers.
AI sensors for elderly care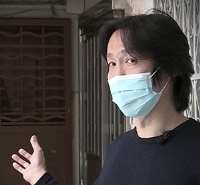 Descamps. Technology was established in 2018, focusing on the development of spatial monitoring through artificial intelligence (AI) sensors and data analysis. Samuel Chan, co-founder and CEO of Descamps., said the company initially equipped hotels, restaurants and shopping malls, then moved on to elderly care as profits permitted the company to shoulder its social corporate responsibilities.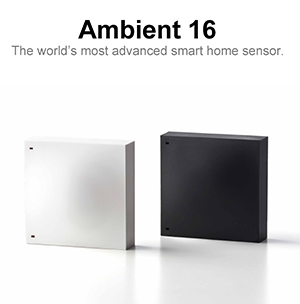 Mr Chan said Descamps.' Ambient 16 device, developed and made in Hong Kong, fits in a box the size of the palm of a hand. Each sensor has a built-in chip which monitors 16 factors in the environment such as temperature, humidity and air pressure. An elderly person's location can be monitored and such factors as time spent on the toilet monitored to assess their condition.
AI capability lets the chip continuously "learn". For example, in addition to recognising the sound of the TV, the chip can now distinguish the sound of bathing and snoring. Different functions are expected in the future.
Mr Chan said Ambient 16 had no camera or recording functions, protecting the privacy of users. Data collection lets medical staff and caregivers understand the living conditions of the elderly and note subtle changes in order to render appropriate care. He added that the company will soon launch an "e-nose" which recognises certain smells, alerting it to behaviours such as hand washing.
Explaining that hardware start-ups face many challenges, Mr Chan said Descamps. hopes to continue to develop its business through cooperation with different companies. Statistics show that 97% of hardware start-ups fail. "I expect this company to be in the other 3%," he said.
Banking boost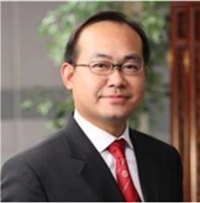 Alex Wong, Head of Sales and Client Coverage of Business Banking at Hang Seng Bank, said business in Hong Kong had digitised rapidly during the pandemic and Hang Seng had been active in developing digital banking services. In 2021, the Bank has launched more than 250 digital solutions to provide customers with a full range of online and offline banking services on their mobile phones at any time.
Mr Wong said banks were well placed to boost the business of start-ups and SMEs. Working with FindDoc has shown him that business practices in the medical industry remain relatively traditional and there is potential for advancement. Medical practices use complex and expensive procurement procedures from suppliers and banks can help them improve their cost-effectiveness and enjoy more convenient services.
Banks can also help start-ups and SMEs connect with different customers and build an ecosystem. Mr Wong said banks often communicate closely with different types of customers, helping them to understand the development trends and demands in a particular industry, and then the two parties will jointly explore corresponding solutions. For example, Hang Seng often cooperates with start-ups to carry out proof-of-concept (POC) trials to help with the smooth launch of products or services.
Mr Wong also pointed out that banks will introduce different investors to start-ups as it can be difficult for a fledgling enterprise to develop a business network and establish an ecosystem on its own. Banks' support in terms of capital or business network can help companies to do more with less.
The third role of banks is to finance start-ups and SME development. Mr Wong said Hang Seng had improved its operating model and enhanced digital banking services so that start-ups and SMEs can quickly apply for simple loans online. The bank can recommend suitable companies to customers who are interested in investing.
InnoClub builds ecosystem
To help start-ups build an ecosystem, Mr Wong said Hang Seng Bank and the HKTDC have jointly established a one-stop platform, InnoClub, to strengthen mutual connections between start-ups and SMEs, provide support for technological innovation and digital transformation to accelerate their growth, and to help them expand their businesses in Hong Kong and the Guangdong-Hong Kong-Macao Greater Bay Area.
Hang Seng is widely recognised as the leading domestic bank in Hong Kong, it offers a seamless omni-channel experience for customers to take care of their banking and financial needs anytime, anywhere. As a long-time trusted partner of local SMEs, Hang Seng is committed to supporting enterprises that are seeking to transform their business through the adoption of innovative solutions. To support new economies in GBA, the Bank's InnoTech Fund financing solution, with a pool of US$200 million, is available to provide financial support for innovation development.
To further facilitate Hong Kong's innovation and technology development, Hang Seng and HKTDC are joining hands to co-create a one-stop platform, 'InnoClub', that combines both parties' respective business networks, digital and financing solutions, advisory expertise and research capabilities to help Hong Kong and GBA SMEs in all sectors to digitalise their operations and adopt innovative business solutions. The main areas of focus are: bespoke banking services and financing solutions for SMEs to scale up their business, networking platform and business advisory services and proprietary market research. To register InnoClub, please email to InnoClub@hangseng.com or click HERE for more information.
Related link
HKTDC SME Support