Taking health maintenance beyond just a booking service for medical appointments, MixCare Health – one of the 10 winners in the 2022 Start-up Express entrepreneurship development programme organised by the Hong Kong Trade Development Council (HKTDC) – has developed a comprehensive healthcare platform.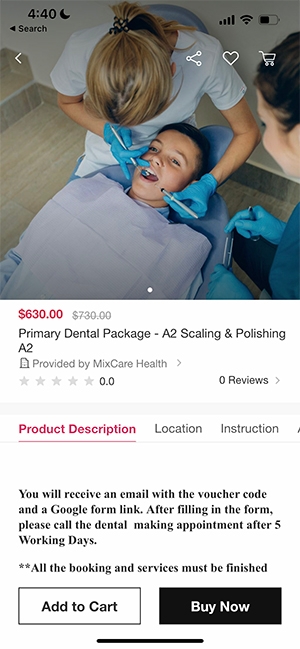 The innovative software as a service (SaaS) healthcare platform focuses on caring for employees' physical and mental health. In addition to access to specialist and general outpatient clinics, it also provides services such as physical examinations, genetic testing, psychological counselling, art therapy, nutritional products, as well as yoga, meditation and massage.
MixCare Health was founded by four basketball and health enthusiasts: CEO Alex Wong, Product Director Kelvin Chu, Chief Financial Officer Benjamin Sin and Business Development Director Jason Herrera.
Mr Wong said his entrepreneurial genes led him to sport, which in turn alerted him to the increasing demand for health and wellness. He hoped to create a platform to help popularise and digitise physical and mental health services. "In fact, this has also changed the interaction between insurance companies and policyholders, from 'claim money' to a partner who invests in a healthy future, preventing problems before they occur," Mr Chu said.
The Asia-Pacific digital healthcare market is forecast to grow significantly from US$37 billion in 2020 to US$100 billion by 2025, offering a wider range of care services to users.
"It is expected that different stakeholders in the industry, including insurance companies, different types of service providers and medical institutions, will be more closely connected to provide more personalised services," Mr Chu explained.
Integrated services
MixCare Health's digital platform integrates outpatient, specialist and fitness services. The vendor charges consumers a monthly membership fee, letting them enjoy substantial discounts when using services. The firm also focuses on corporate employee health insurance. Mr Chu said traditional employee health insurance plans centre solely on medical services, ignoring the importance of exercise, physical and mental health and disease prevention.
"As environment, social and governance (ESG) issues come into focus, companies are paying more attention to the value of their employees, hoping to provide better health benefits, taking into account their needs in terms of psychology, exercise, nutrition and sleep. Our services can save companies administrative costs and help insurance companies expand services and reach more different types of corporate customers," Mr Chu said.
Institutional backing
Mr Wong said the platform aggregates more than 1,000 practitioners, including specialists, general practitioners, physiotherapists, dentists and traditional Chinese medicine providers. The platform carries more than 2,000 healthcare services and products, with partners including hospitals, clinics and laboratories and large-scale medical groups such as Union Hospital, Quality HealthCare, HMMP, Prenetics and more.
Services provided under the platform cover dental health care, body checkup, eye examinations, psychological counselling, nutritional products and genetic screening, giving users comprehensive health and medical protection.
MixCare Health derives 30% of its revenue from insurance and corporate customers while more than 60% comes from marketplace transaction commissions from service providers, while the rest is derived from individual customers. More than 10,000 people use its platform.
"AIA, AXA, China Life (Overseas), Convoy, Blue, YFLife and One Degree are all our insurance customers. For enterprises, we target small and medium-sized enterprises and freelancers and multinational human resources companies to launch more flexible and richer healthcare benefits than traditional medical insurance [plans] to employees and their families."
Corporate solutions
Mr Sin said one of the four major multinational accounting firms was also a customer, greatly improving healthcare benefits and overall user experience for thousands of its employees. The company also plans to standardise the digital platform of physical and mental health services provided to employees and authorise it to other listed companies for use.
"If large companies introduce these benefits on their own, they will need to hire additional staff, which is more expensive than using our platform services," Mr Sin said.
"We expect to launch a new service plan this year, hoping to provide Hong Kong-listed companies with alternative options in line with the stock exchange's regulations on ESG reporting. This time, we also hope to promote our services to other target customers through cooperation with the accounting firm, so that we can rapidly develop our business."
MixCare Health will also hold health challenges and other activities to encourage corporate employees to exercise and increase platform usage. Mr Herrera said the platform is cooperating with a number of medium-sized fitness centres and will continue to identify diversified service providers to enhance the user experience.
IoT enhancements
In addition, MixCare Health is actively working to improve its platform. Through Internet of Things (IoT) technology, wearable sensor devices are connected to mobile applications to collect data for health monitoring, while artificial intelligence is used to analyse physical health, exercise, nutrition, appearance, sleep and mindfulness. Analysis and personalised advice are provided in six categories.
Mr Chu said that compared with similar platforms on the market, MixCare Health can save customers nearly 50% of costs and will also collect health data provided by fitness centres, body checkup centres and clinics to provide more comprehensive analysis and recommendations.
MixCare Health will collaborate with reinsurers to utilise this data to help insurance companies write algorithms to calculate health scores for customers, making insurance plans more personalised. "For example, for people who are healthier, can the premium be cheaper?" he said.
In addition, the company is also developing a solution to simplify the procedure and time taken for policyholders, from booking a medical examination to obtaining a report through a blockchain application.
Seeking funding
This is the second business Mr Wong and Mr Chu have started, giving them fundraising experience. MixCare Health is about to launch a pre-series A financing with a seven-figure target to further develop the smart health platform and explore new markets.
Mr Wong said: "We are very pleased to have received the seed round investment from well-known professional investors and venture capital investors in the industry, so that we can have more resource optimisation services. Manulife, Zurich, PwC, Hong Kong Cyberport, Mizuho Bank and New World Development (co-organised by Mizuho Crowd Brain) have recognised and strongly supported our development."
MixCare was recently selected as one of 60 winning start-ups in the K-Startup Grand Challenge funding programme of the Korean government (from nearly 2,600 projects around the world), receiving more than US$10,000 in funding. Mr Wong went to Seoul in August to participate in three half-monthly accelerator programmes and introduce products to investors at investment expos, with the HKTDC Korea office helping the company to contact potential partners and investors.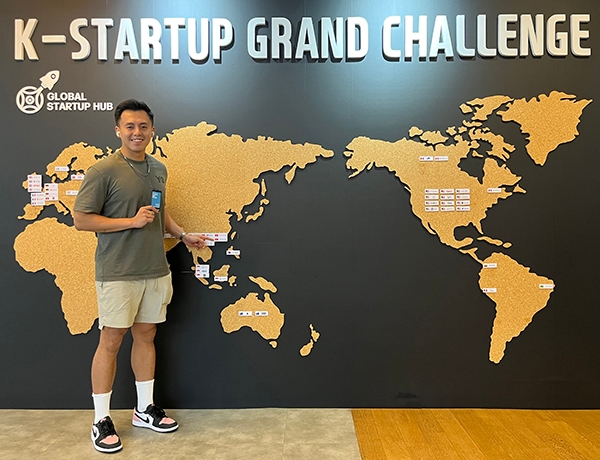 HKTDC help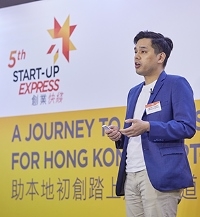 MixCare Health was a laureate in this year's Start-up Express and Mr Wong believes the event will help expand the company's market, build contacts, increase exposure and find partners.
"Affected by the fifth wave of the epidemic in the first half of this year, the market conditions were sluggish," Mr Wong said. "The participation [in Start-up Express] will help us move towards the goal of expanding overseas markets. We will also participate in the Asia Summit on Global Health organised by the HKTDC [in November this year] to meet potential investors from all over the world, and partners."
MixCare Health is exploring the market in Mainland China and will target Singapore and Vietnam next year. "Because the [mainland] population is large and the medical system has just started, the local government also welcomes start-ups to develop locally."
Mr Wong see positive prospects for the company, with revenue expected to reach US$3 million next year and the number of individual customers to reach 100,000.
Related links
MixCare Health
Start-up Express