Across the world most people allocate the bulk of their earnings to home purchases and home-loan financing – only to find, when they reach their golden years, that their home is hard to turn into the silver they need for daily living.
This is especially true in Hong Kong, where homes can cost as much as 20 times their residents' annual incomes. Heavy investment in a single, illiquid asset leads to cash poverty for many retirees.
Asset rich, cash poor
"These people are not poor – they have on average HKD$10 million (US$1.28 million) in property, savings, shares and mandatory retirement funds – it is just they are asset-rich," said John Innes, CEO of innovative fintech start-up FUTUREPROOF.
Markets like Hong Kong, Singapore, the United Kingdom and Australia all have very high house prices making them key markets for our breakthrough Equity Preservation Mortgage®, he said.
"Globally, home capital is the last remaining largest, untouched asset class. This situation has risen because of post-war house price growth and the fact that until now there has been no financial instrument in the world that can access and monetize home capital, other than inferior reverse mortgages," Mr Innes said.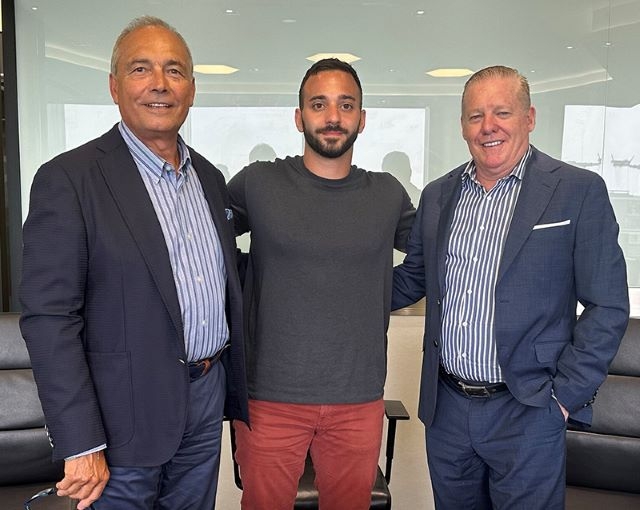 Reverse mortgages meant property owners could not pass their homes on to their children, Mr Innes pointed out. Futureproof's mortgage lets them preserve all home wealth to pass onto future generations. while delivering spending money as tax-free annuity income for the Parents retirement.
"Our research shows that there is HKD$3.3 trillion of home capital in the hands of Hong Kong's 1.5 million retirees. Of these 418,000 whilst being homeowners, are under-funded for their retirement."
He said compound interest was the innate flaw of reverse mortgages, making costs mount for borrowers, which was not the case with Futureproof's mortgage.
"It uses simple interest and that immediately changes the maths. Uniquely, loan interest is not even paid by the borrower – it is paid from the mortgage mechanism itself. This is transformative fintech innovation and all loans are fully mortgage insured."
Futureproof works on a B2B2C basis, supplying lenders such as banks, insurers and mortgage originators with a software as a services (SaaS) platform to write the Equity Preservation Mortgage®. Mr Innes pointed out that financial institutions were naturally cautious and fintech innovations normally came from expert entrepreneurs outside traditional finance companies.
SaaS platform
The SaaS platform development led by IMS DIGITAL VENTURES in Hong Kong sees a team of 40 tech experts comprising systems architects, developers, data analysts and programmers supported by Futureproof's actuaries, quants and product experts now completing the Product Platform build for market launch in June 2024.
Futureproof is angling for markets across the world and has been headquartered in Hong Kong for five years.
"Hong Kong is an ideal location for fintechs," he said. "The economic, financial and policy initiatives of the Hong Kong Government since COVID-19 demonstrate to the world that Hong Kong is on a path to become the financial hub of Asia – from fintech, digital assets, cryptocurrency, digital payments, securities settlements to blockchain are all now embraced and supported by government policy.
"Initiatives like Cyberport and the Science and Technology Park create tech hubs that become powerhouses for innovation and growth."
Futureproof sealed its deal with Hong Kong-based venture-capital firm IMS Digital at the Deal Flow sessions of the Hong Kong Trade Development Council's (HKTDC) Asian Financial Forum (AFF) early this year.
"FUTUREPROOF and IMS DIGITAL VENTURES both attended the 2023 AFF in Hong Kong," Mr Innes said. "This was the first opportunity for the AFF to be an in-person event after COVID-19 and the turn-out of banking, insurance, finance, investors and start-ups was impressive," Mr Innes said.
"It was also well-timed, coinciding with the first official financial industry delegation in three years from Australia, including Futureproof's Sydney-based chairman, able to come to Hong Kong following easing of pandemic restrictions. Futureproof and IMS Digital Ventures met via the AFF deal-flow sessions which are designed to match fintechs with venture capital investors. Immediately on first meeting, executives of both organisations saw the synergies and investment value in coming together as partners, demonstrating just how effective these deal-flow sessions can be for capital raising.
"Within a short space of just weeks following that initial AFF deal-flow meeting, IMS digital Ventures concluded a Terms Sheet for investment and an agreement to became a 20% shareholder in Futureproof. The AFF is Asia's leading financial platform – it is a key forum for thought leadership, innovation and networking."
Futureproof Chairman, former Head of Commercial & Retail Banking at Westpac one of Australia's Top 4 banks, James Huey said: "The Asia Financial Forum is Asia's premier platform for thought leadership, innovation, and networking for global financial and business leaders, investors, and entrepreneurs. Futureproof has been invited to be a Start-up Exhibitor at the AFF's as the only fintech innovating in the retirement & aged care funding space, to address the global growing retirement funding gap."
Industry leaders
IMS Digital Ventures Principal Mr Harsha Maturu said: "At IMS Digital Ventures, we back industry leaders (who are true domain experts) to help them fundamentally revolutionise their sector in the long term through technology. We don't want to 'play around the edges' but be a central part of transforming industries."
Traditionally venture capital (VC) is a high-risk business with typically just one in 10 sponsored firms earning returns.
"However, this capital-centric VC model is inherently 'outside-in'. IMS Digital Ventures is a highly hands-on venture builder, which means we act like another co-founder with significant incentives to build and scale a SaaS business in perpetuity. While we take responsibility for tech development and assist with many business functions (eg legal, HR, finance, fundraising), the entrepreneurs are left to focus on what they do best – product scoping and generating commercial traction.
"The model significantly cuts out a lot of operational risks, allows start-ups to leverage from an increased network of potential investors & clients, and learn from previous experiences of other start-ups within a collaborative community." Mr Maturu said.
Mr Maturu also saw Hong Kong as a good business venue. "Hong Kong's proximity to Mainland China and other Asian markets also means we believe it'll always have a significant role to play both as a regional hub and in the world economy. There are many other innovations hubs across Asia, but if the Hong Kong Government continues to promote business and the venture ecosystem in the way that it has, the future looks bright!"
Related links
AFF
Futureproof Financial
IMS Digital Ventures