Tohoku, the northern region of Honshu Island, is a rich source of food, beverages and crafts. Producers in the region are eager to explore overseas markets, and bringing the products to Hong Kong consumers is creating opportunities for the city's small and medium-sized enterprises (SMEs).
The Hong Kong Trade Development Council's (HKTDC) T-box Transformation Plan for SMEs invited representatives from the Tohoku region to address an online workshop, introducing their foods and traditional crafts and promoting business exchanges between Hong Kong and Japan.
Benjamin Yau, HKTDC Director in Japan, said Japan is Hong Kong's fifth-largest trading partner. Before the COVID-19 pandemic, Hong Kong consumers often made shopping trips to Japan. Travel restrictions have prevented this for now, but shoppers are still actively seeking out Japanese products – such as food items, sake, household goods and traditional crafts – in Hong Kong.
Agriculture, fisheries and aquaculture flourish in Tohoku and traditional handicrafts such as textiles, rattan ware, lacquer ware and Sendai wooden furniture have become well-known and sought-after. The regional government has begun supporting the efforts of its own SMEs to move into overseas markets, including Hong Kong.

Business matching
Hitoshi Sugimura, Director General of the Tohoku Head Office, Organisation for Small & Medium Enterprises and Regional Innovation, Japan, said many Japanese enterprises are interested in expanding abroad but lack the relevant information and means to access markets. His organisation launched the "Northeast Food" project, holding business matching meetings every year to introduce overseas buyers. He said the organisation plans to expand from food to other commodities and traditional handicrafts in the coming year.
Mr Sugimura said the agency had introduced a Japanese winery to a Hong Kong buyer, allowing them to place orders at a lower price than the wholesale cost. As an international financial and logistics centre, Hong Kong is an important business base for overseas companies looking to explore markets in Mainland China and Southeast Asia, and as such was important partner to help Tohoku develop overseas markets, he said.
Certified handicrafts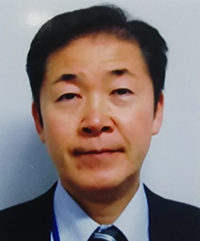 Yuusei Tanaka, Director, Regional Brand Collaboration Promotion Division for the Tohoku Bureau of Economy, Trade and Industry, said traditional north-eastern handicrafts were not works of art but daily necessities. The products were of high quality but reasonably priced. Typical items include dishes and wooden dolls which are good for everyday use, as home decorations or gifts. Japan's Ministry of Economy, Trade and Industry issues quality certificates for handicrafts with 236 products nationwide being awarded the certification.
Tohoku traditional crafts include Nanbu ironware. Mr Tanaka said the ironware, made in Iwate Prefecture, includes iron tea pots with engraved designs and patterns. Nanbu items also include cooking pots, wind chimes and decorations.
Obori Soma-yaki pottery items are mainly used for tea or alcohol cups. "It is characterised by cyan cracks covering the surface of the pottery. Traditionally, the master will draw a horse on the pottery," Mr Tanaka said. "The horse represents good luck locally, so pottery with the horse pattern is very popular."
He added that all the pottery is fired twice, making the cups very robust.
Mr Tanaka also introduced bent wood crafts produced in Akita Prefecture. Made from cedar indigenous to the region, the beautiful grain of the cedar is visible in the items. Products range from lunch boxes to doors and coffee cups, all catering to the public's pursuit of the pure and natural.
Ingredients kingdom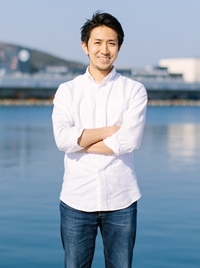 Kazuki Doai, Director of the Tohoku-Food Culture Export Promotion Association, introduced the ingredient and food culture of Tohoku and described business opportunities in promoting the products to international markets under the theme "Ingredient Kingdom". He said crops are abundant in the snowy, mountainous and well-watered region (main picture).
The Japanese government vigorously promotes agricultural products overseas, he said. Export volumes exceeded 1 trillion yen (US$7.77 billion) in 2021 and the goal is to reach 2 trillion yen in 2025 and 3 trillion yen in 2030. Despite its relatively small population, Hong Kong is a very important region for Japanese food exports, Mr Doai explained.
The north-eastern region produces high-quality rice and sake, he said, with top-grade sake depending on good grain. Abundant water resources in Tohoku ensure rich agricultural production, and fruits and vegetables from the region have become very popular with foreign buyers.
The northeast also enjoys an abundance of seafood and has the richest fishing grounds in Japan, if not the world, Mr Doai said. A mix of cold ocean currents in the north and warm water in the south of the region makes for a range of marine products. Freshwater springing from the mountains can be used for aquaculture breeding farms, bringing ample natural and cultured seafood.

The northeast produces many foods that Hong Kong people enjoy. In addition to tuna, salmon and other popular fish, there are also sea urchins, all of which are naturally caught, and farmed oysters and scallops.
With Sendai just an hour from the capital Tokyo by bullet train, food from the northeast can quickly reach these consumers. The transport network in the northeast extends in all directions, which is another boon for food producers in the region.
Until recently Tohoku SMEs concentrated on Tokyo but have since started seeking out overseas buyers.
"We have 30 member companies, and the product categories include seafood, meat, agricultural products, vegetables, processed foods, desserts, wine and tea," Mr Doai said. He added that Japanese SMEs don't have the means to contact overseas companies, so Hong Kong enterprises should use intermediary companies or agencies to make contact and begin exploring the rich opportunities Tohoku offers.
Related link
T-Box