Technology investors usually expect rapid returns on their assets, but the life sciences, especially medicine, have notoriously long development times. Returns can take decades to eventuate and ventures often turn out to be unviable.
Medical innovators require specialised investors and a favourable regulatory environment in addition to the standard requirements for a start-up zone, such a developer ecosystem, ample finance and proximity to a large market.
With its Chapter 18A regulations permitting pre-revenue biotech companies to raise funds on its stock exchange, Hong Kong is viewed as an attractive start-up hub for life-science entrepreneurs.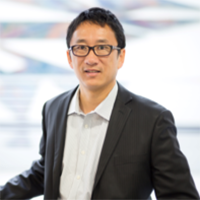 These include California-based eye specialist Cloudbreak Pharmaceutical, which has set up operations in Hong Kong and is now focused on expanding into the Mainland China and Southeast Asia markets through the city.
Cloudbreak focuses on the treatment of eye disorders. "Our products will be distributed through either ophthalmologists, general physicians and optometrists as prescription drugs, or pharmacy stores as over-the-counter medications," Jinsong Ni, Founder and CEO of Cloudbreak, said. "We will also engage with university, hospital and research institutions to conduct additional basic science and clinical research to better educate physicians and patients on how to properly use the medications and to discover many more indications."
Funding focus
Mr Ni said product development relied on technical expertise and robust financial capability.
"The possibility of raising funds for pre-revenue companies in Hong Kong through the Chapter 18A channel is a game-changer for high-potential pharmaceutical R&D companies like Cloudbreak Pharma to support the development, commercialisation and monetisation of medical products."
Mr Ni pointed to Hong Kong's position in the Guangdong-Hong Kong-Macao Greater Bay Area (GBA), which comprises 11 cities that can use their combined their complementary strengths to form a versatile regional economy that can attract businesses and investors from around the world.

Mr Ni explained that Hong Kong has a mature legal system and infrastructure as an international hub for initial public offerings and fundraising for biotech companies, while "mainland GBA cities such as Guangzhou possess the talent and manufacturing facilities for research and development and the manufacturing of products," he said.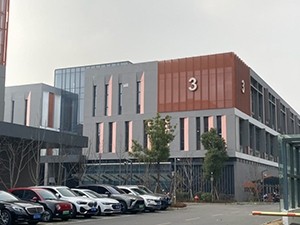 "We have established our offices in two GBA cities, Guangzhou and Hong Kong. Later we will build our office, pilot plant and factories in Suzhou. Having our establishment in the GBA enables access to more than 70 million people in southern China, which is an important steppingstone for building a market presence in Beijing, Shanghai and the rest of China."
Mr Ni added that Hong Kong has high-quality scientists and students, saying that Cloudbreak had recently hired some interns and part-time students from the Hong Kong University of Science and Technology (HKUST) to help.
Tackling myopia
One of Cloudbreak's key developments is a long-shelf-life atropine sulphate solution to slow the progression of myopia (short sightedness), which is a growing problem not just in Hong Kong but globally.
"This is largely due to the ever-increasing screen time for children. The recent pandemic has further boosted the popularity and wide adoption of distance learning. If left uncorrected, myopia has been shown to have major consequences on a child's level of education, quality of life, and personal and psychological well-being," Mr Ni said.
"Low dose atropine is currently known to prevent myopia progression in the paediatric population clinically. The major issue, however, is that atropine tends to degrade in aqueous eyedrops at neutral pH. Cloudbreak is developing an innovative product where atropine is formulated in an oil formulation to substantially reduce degradation."
Mr Ni said this breakthrough product will further promote atropine as the mainstream treatment for myopia.
ASEAN aspects
With its strong links to member countries of the Association of Southeast Asian Nations (ASEAN), Mr Ni sees Hong Kong as a good launch pad into the fast-growing region.
"After years of economic growth, the Southeast Asian market has emerged as a growth engine for the pharmaceutical industry as we see increasing demand on quality of life, better diagnostics, and access to eyecare systems," Mr Ni said. "Our presence in the GBA is of strategic importance as we broaden our partnerships and business collaboration in Southeast Asian markets such as Singapore and Thailand."
However, Mainland China and the United States are currently the major markets for Cloudbreak products.
"Taking pterygium [a condition in which fibrous tissue begins to grow over the cornea] as an example – around 100 million patients in the mainland and around 10-15 million patients in the US suffering from it and are in need of treatment. Ageing and population growth, increased video screen time, outdoor sports with excessive sun exposure are a few of the major factors that drive the continuously increasing demand for various eye treatments."
Related link
Cloudbreak Therapeutics