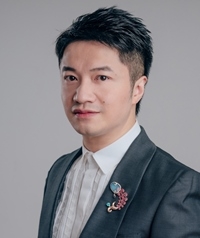 Rubies, red spinels and rubelites all draw healthy interest at jewellery auctions organised by Bonhams Hong Kong, while jade continues to be popular even among the younger crowd according to Stewart Young, the company's newly appointed Director of Jewellery and Head of Jewellery for Asia.
At Bonhams' jewels and jadeite sales held in June and November last year, many lots reached or exceeded their top estimates. Among the highlights were a fine ruby and diamond bracelet that fetched more than HK$4.6 million (US$586,000), a Van Cleef & Arpels ruby and diamond ring that sold for HK$3.8 million, and a rare spinel and diamond ring from Louis Vuitton that went under the hammer for nearly HK$3.4 million.
The auction house will host its next jewels and jadeite sale on 22 June in Hong Kong and Mr Young is confident it will be another glittering affair, with demand for red jewels driving sales once more.
Does the upcoming sale have any highlights?
We have a very important Kashmir sapphire, a rare and top of the line Brazilian Paraiba and six pieces from Kat Florence, who has designed jewellery for the actor Sarah Jessica Parker. Ms Florence works with gem hunters and is a perfectionist. She would cut down a 70-carat gemstone that's already been finished into her own cut so that the stone becomes even more brilliant and clean. We also have more pieces of branded jewellery and jade this time because there's more items from private collections [than last year].
What trends do you notice in jewellery?
Pre-pandemic, everyone wanted to have big showy rings so that when they go and meet friends, it would be a talking point. I used to work as a fashion and jewellery designer and have created a lot of very loud pieces, too. But as people have mostly just been meeting their parents or closest friends lately, they have gone back to more ordinary styles – something they can wear to the supermarket, or even while doing some light cooking. They also want to enjoy their jewellery and appreciate each stone. I still like to buy jewellery, but now prefer to buy something I can wear on a regular basis, not just for a special occasion.
What types of jewellery are most popular in Hong Kong?
Rings are always the best sellers. Sometimes, we get unmounted stones, and if we already have rings and earrings, some colleagues may ask, "why don't we mount it as a pendant?" But it's better to be a ring as there's just more demand for them. If we mount it as a pendant, the buyer will have less chance to sell it in the future.
Do red stones sell well?
Yes, particularly rubies. But any red stones do well in Asia, as the colour is of course considered to bring good fortune.
How about jade?
Jade is one of those stones that's popular with all collectors. It's more difficult to judge [the quality] compared with other gemstones, because we're talking about colour and translucency, whereas with other gemstones, it's colour and clarity. There's still a big demand for jade, and we are seeing new designs to appeal to the younger generation. One design I collected for consignment this season is a little bird ring, using a marquise-shaped jadeite cabochon as a wing. It's not like how you see grandmothers wearing it, mounted in a 24-carat gold ring.
As I'm a designer, some dealers have asked me for advice on how to market lavender jadeite. I advised putting an amethyst on top of the pendant. When they put them together, they found the jadeite looked even more purple than before. So, it's adding a western stone and making the design more modern.
You offer gemstones and jewels from Cartier, Van Cleef & Arpels and Tiffany among others. What does best?
It depends on the period – some of them have more than 200 years of history. Cartier's Art Deco jewellery is very popular at the auction house, as are its Panthere designs. Van Cleef's invisible set jewellery – rubies, sapphires and so on – also do well.
Do more people attend live auctions now?
Since the pandemic, we've had a strong growth in our online auction business but we are expecting a good turnout for [our live auction in] June. Collectors do love to experience the magic of the saleroom. If the situation allows, my preference would always be to bid in the room. You can judge the pace and gauge the levels of interest.
How did the pandemic affect Bonhams' jewellery sales?
The pandemic has fast-tracked our online sale development, which now brings the excitement to wherever our clients want to be. We found online sales an effective way to both engage our existing clients who are under stay-home policies, and to attract new clients, especially the younger, digitally savvy collector.
We have seen in our online sales as much as over 40% of buyers new to Bonhams and a third of the bidders under 40 years old. Since some of them couldn't travel to view a piece in person, we would walk the extra mile to make sure that our clients will know and feel what they are buying. We've even had to hire models to wear the jewellery [then upload the pictures online] so people get a feel for how it will look on them.
Any advice for new buyers and collectors?
If you are completely new, then come along to the auction to take a look, even if you haven't decided whether to make a bid or not. Spend some time studying the pieces you're interested in and take advice from the specialist as to the level of interest of your target piece. It's also worth remembering that sometimes bidders may offer too high a price to compete in an auction, so it's good to set your upper limit before jumping right in. My advice is to buy the best you can afford and truly like.
The Hong Kong Trade Development Council's HKTDC Hong Kong International Jewellery Show runs from 29 July to 2 August.
Related Link
Bonhams