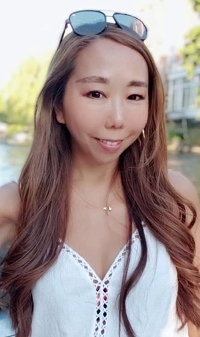 Global gifting app Prezitt lets users treat loved ones to anything from cupcakes and coffee to gift sets or beauty treatments in real time. A recipient who is not happy with what you have chosen for them can swap it for something else on the app, which currently has about 200 partner locations and 5,000 users, explains Prezitt Co-founder and CEO Alicia Tang.
Available to send from more than 150 countries to Hong Kong and Singapore, users can browse gifts by geographical location and do not need to worry about privacy as Prezitt has no tracking algorithms and does not sell users' personalised data. Ms Tang said Hong Kong supermarket chain CitySuper would soon join, along with cake boutique Lady M and confectioner Sugarfina.
After a successful Hong Kong launch in September last year, Prezitt recently debuted in Singapore where it has about 10 business partners onboard with a further 20 in the pipeline. "The idea is to take it global – it's a very scalable business," Ms Tang said.

What is Prezitt?
Prezitt can help you send a gift in real time and the recipient can collect it in person or get it delivered. You can gift to your friends and anyone else on the app, and there's also a wish-list function so you can show people what you like. If you live in the same city as someone, people ask why they'd need to use it. But especially during the COVID-19 pandemic, when someone you love is having a bad day, you want to take care of them, maybe buy them a coffee. That's why I chose a lot of cafes and coffee shops in the beginning.
It's also a lovely way to reward staff by sending some cupcakes or pastries. If you use Prezitt to buy a birthday present, they can swap it for something else on the app if they don't like it. It's not like a gift voucher where you're limited to one store – you're free to use one of the 150-plus stores we have.
What inspired you to set up the app?
It was a conversation I was having with my co-founder. We were talking about when we go out, people buy you an alcoholic drink – but I don't drink. So, I'd end up giving the drink to other people then I'd feel bad because the drinks are expensive. It made me think I wish I could swap it for a coffee, or a taxi ride home. And then we were talking about social media and privacy issues. We wanted to create a platform that values privacy and focuses on gifting, which is such a fun, happy thing. While you can gift with e-commerce sites, it's not instant and they're big gifts – I can't buy my friend a coffee, for instance.
Do many recipients swap their gifts?
It varies from month to month. The lowest is about 5%, and the highest is about 10%. It surprised me as I thought more people would swap. Most people want to like the gift that you've selected for them. If people do swap, it tends to be within that brand, so I think it's important that we get great brands on board. However, if you swap from a latte to cappuccino, that isn't going to hurt anyone's feelings – they know the sentiment was there.
What is your vision for the business?
I don't see us as a food courier – I don't want every single restaurant in Hong Kong on board, for example. I don't want to gift something from a shop where the service isn't that great, but I do need the good ones on board with us. If my friends are in Hong Kong, I might want to treat them to a nice dinner or a hotel spa treatment.
What do you like about doing business in Hong Kong?
It's my dream city. Relative to our population, we have one of the highest numbers of entrepreneurs in the world. Hong Kong is such a unique animal – you meet so many different types of people and so many inspiring business owners. One of our merchants, for example, works in compliance but he loves oysters and set up an oyster bar. To me, that's so Hong Kong. We're this little ball of energy in the middle of Asia and all the people who want to do something great and crazy come here.
What are you excited about right now?
We're in talks with one of the biggest stadiums in the United Kingdom, which has a capacity of around 70,000 seats, and believe our app can help generate revenue for them. If you look at average stadium sales, revenue is lower than it could be because you have limited buying times, and the problem of line-ups and intermission times when people don't buy as much as they may want to. Prezitt can help increase revenue as fans are spending less time waiting in line. We could also trigger in-seat delivery in venues.
How else could Prezitt be used?
I think the app could work at festivals and concerts and make things easier for users and merchants as it negates the need to set up things like token systems or wristbands. After seeing people book Airbnb rooms in Ukraine to help those in need, it made me think that charity is another thing we can explore with the app. Imagine being able to gift directly to someone in need, so if it's a crisis, you could buy water or rice by geolocating an individual or group. Another way we could develop the app is so users could buy groceries for their families or pay for tuition.
What are your ambitions for Prezitt?
Long-term, I want to be in 10 big cities around the world. The more cities we're in, the easier it becomes for people to gift. I will most likely target London first then different cities in Europe. I'd like to see my business scale to everywhere – it would be amazing to fly into Tokyo or London and see a store with the Prezitt sticker in the window.
Related link
Prezitt