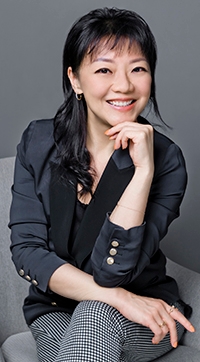 The Hong Kong Special Administrative Region Government's commitment to bring forward the ban on in-house single-use plastic tableware and plastic foam food containers to the final quarter of next year is good news for the environment. It also presents plentiful opportunities for companies and start-ups offering sustainable alternatives.
Ceicy Wong, Managing Director of Vegware Hong Kong, explains how her company is gearing up to help the city's food and beverage (F&B) sector handle the transition to sustainable alternatives.
What does Vegware offer?
Vegware is a manufacturer of plant-based compostable foodservice packaging based in the United Kingdom, with operational bases in Hong Kong (since 2015), the United States, South America and Australia. We work with the world's largest contract caterers and distributors, helping foodservice establishments to meet their sustainability goals.
Vegware's 500-plus products, sold in 70 countries and regions, are made from plants using renewable, lower-carbon or recycled materials, and can be commercially composted with food waste where accepted. All Vegware products taken for commercial composting will break down into compost within 90 days and returned to nature.
Why is Hong Kong important for the brand?
Sustainability is a universal language. But, apart from the large number of F&B operators here – representing a substantial customer base for Vegware – Hong Kong is a window to many other economies in the region who will look to how the city is taking the lead in promoting a circular economy. Vegware is keen to expand regionally and Hong Kong, as a hub of green products and green business, is a great base for brand growth.
How big is Hong Kong's appetite for sustainable packaging?
Since we established operations here in 2015, the Hong Kong F&B industry has increasingly recognised that sustainable shifts are inevitable. Compostable food packaging will no doubt become one of the most practical alternatives to the widely used conventional plastic disposables in the foodservice industry. This change can be a long-term solution in the Hong Kong Government's efforts towards environmental protection.
Will its implementation involve a huge effort?
Hong Kong's business community is determined to create better solutions for waste. We strongly believe that composting is the practical solution to achieving zero waste in the food sector.
However, we understand that F&B operators might find it challenging to move away from conventional plastic disposables to compostable packaging, [with issues ranging] from costs and procurement to adoption. As a leader in compostable foodservice disposables, Vegware hopes to provide active support in securing a smooth transition for restaurants before the implementation of the government policy. We can provide an all-round solution including both product supply and waste management for our products.
How exactly will you do this?
Vegware is very active in driving sustainability and zero waste in the food sector. Apart from providing compostable packaging, we connect our restaurant customers with recycling companies that will pick up their food waste and used Vegware for composting. We also share our knowledge and philosophy with schools and non-government organisations. Plus, we are actively involved in the Business Environment Council, explaining the many solutions to reduce waste, and we further promote the circular economy by participating in government pilot programmes.
How can the ban on single-use plastics be achieved in just one year?
I'm quite positive. From Vegware's point of view we see very promising and welcoming feedback from the market and also the community towards the shared goal of zero waste.
It's not an easy job to implement such broad a policy, but Hong Kong has many initiatives helping people to reduce and recycle – we see banning plastics as quite a significant step in promoting sustainability.
A wide variety of green waste-reduction products will be on display at this year's Eco Expo Asia, running from 14-17 December at the Hong Kong Convention and Exhibition Centre.
Related link
Vegware Hong Kong