The rise of so-called "fast fashion" over the past two decades enabled consumers to buy a wider range of clothes at low prices, rapidly boosting the fashion industry worldwide – but the fast fashion trend has led to a string of environmental and sustainability concerns.
Data from Hong Kong Trade Development Council (HKTDC) Research shows that the number of ready-to-wear garments produced globally increased from 5 billion pieces in 2000 to 10 billion in 2020. The weight of ready-to-wear garments bought worldwide will increase from 620 million tonnes at present to 1.75 billion tonnes by 2050.
Thirsty business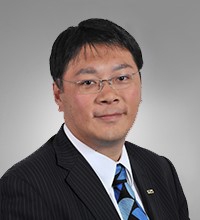 Asked about the environmental impact of current clothing trends, HKTDC Principal Economist (Global Research) Louis Chan said: "For the production cycle of ready-to-wear, from raw material manufacturing to the disposal of unwanted clothing, the global fashion industry consumes 215 trillion litres of water every year, accounting for 5% of global water consumption."
Greenhouse gas emissions, meanwhile, are as high as 3.3 billion tonnes, while the global value of discarded clothing has reached US$460 billion a year, of which only 13% can be recycled. In addition, dyeing and bleaching cause water pollution while synthetic fibres are difficult to decompose naturally. These combined factors have led to the fashion industry gaining a non-sustainable environmental profile.
The fashion industry worldwide is looking to counter this negative image. Many international brands have taken the lead in using recyclable materials, such as fibre and protein extracted from grass and milk. Some international fashion brands make fabrics from plastic collected in the ocean.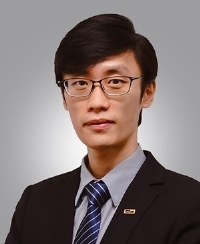 HKTDC Economist Nicholas Fu said: "The industry started self-regulation many years ago. For example, the Furmark certification launched by the fur industry lets the industry use sustainable production according to unified indicators, and consumers can also scan the Furmark certification on products to learn more about the clothing."
Mr Fu added that the United Nations has launched a sustainability pledge for ready-to-wear and fashion products, which allows consumers to trace whether the production process meets their environmental requirements before purchasing a product.
In addition to reducing carbon emissions derived from the clothing industry, Mr Fu pointed to suggestions that the industry should educate consumers by, for example, encouraging them to reduce fast-fashion buying. Consumers can also be encouraged to buy second-hand clothes and send cast-offs to recyclers to reduce unnecessary waste.
Waste to material
What happens to discarded clothing and textile waste generated through fashion changes is of growing concern. Data from Hong Kong's Environmental Protection Department shows that as much as 343 tonnes of the city's textile waste goes to landfills every day.
One Hong Kong textile company has responded to the challenge. Concerned that most textile waste in Hong Kong is transported offshore or to the city's landfills for disposal, Novetex Textiles Limited began promoting sustainable development more than 10 years ago and established its "Billie" textile recycling system in 2019.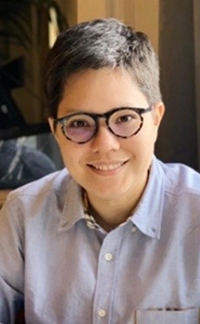 "The system combines existing technology and new technology to turn textile waste into raw materials, including colour separation of old clothes and discarded fabrics through an automated system, and machine shredding and carding of the fabrics." Novetex Sales and Marketing Director Julie Wilkens explained.
The system, which uses no water and generates no chemical waste, won the Gold Medal of the International Exhibition of Inventions of Geneva and the Hong Kong Green Innovation Award.
"We hope to promote the recycling concept of The Billie System to different industries. Many companies have upgraded discarded clothing materials into new products, which can extend the life of the original clothing materials, protect the environment and promote the sustainable development of the industry," Ms Wilkens said.
Novetex has worked on wool textiles in Hong Kong for more than 40 years. The firm is headquartered in the city and set up a factory in Zhuhai to provide textile yarns for many fashion brands around the world. It was quick to realise the importance of developing environmentally friendly yarns for international brands.
"Environmental yarn has high development potential in the market and the trend is irreversible," Ms Wilkens said.

"Clothing is a necessity, but in the face of global warming, marine pollution and other problems, especially in the past two years, the public and even companies' environmental awareness has been greatly improved. For example, 127 major fashion products around the world have pledged to use sustainable sources of cotton by 2025."
GBA opens green door
Novetex believes Guangdong-Hong Kong-Macao Greater Bay Area policies will bring green development opportunities for the industry, including actively promoting green consumption awareness in the region, encouraging the use of environmentally friendly fibres, and promoting recycling industries. The recycling rate has gradually increased to 25%, which will help Hong Kong and Mainland China to integrate recycling and promote synergies.
In response to the huge amount of textiles used in the clothing industry and the hotel industry in the mainland, as well as for high-end fashion apparel, Ms Wilkens said that Novetex is encouraging enterprises and merchants to send fibre waste to its Zhuhai factory. "There it can be woven into new recycled yarns, used to make environmentally friendly staff uniforms for enterprises and merchants, or even make new clothing for sale in the market," she said.
From the business-to-business perspective, Novetex believes environmental, social and governance (ESG) considerations have become an indispensable element in building a corporate image. Companies cannot stand alone in environmental protection issues and need to be jointly responsible for protecting the global environment – "and environmentally friendly yarns are just right," Ms Wilkens said, adding that sustainable fibres meet the needs of continuous and circular plans for enterprise development.
At the business-to-consumer level, as global consumers' awareness and demand for sustainable fashion continue to increase, the industry should respond be seizing these new business opportunities.
"We hope that through cooperation with brands, we can satisfy different consumers," Ms Wilkens said. "The demand for environmentally friendly clothing is increasing, as is consumers' awareness of environmental protection, and only by changing consumption patterns together can we truly reduce fashion waste and the impact on the environment."
Related links
Novetex
HKTDC Research