Although neither Russia nor Ukraine number among Taiwan's leading trading partners, the European conflict has already dealt a blow to the territory's economy. The conflict is likely to contribute to a rise in inflation, which is now expected to exceed 2% this year.
According to Taiwan's financial and economic departments, the territory's exports to Russia were valued at US$1.32 billion in 2021, representing 0.3% of its $446.4 billion exports. In terms of product categories, information, communication and audio‑visual products, machinery and base‑metal products were the lead items. Taiwan also exported $36 million of electronics items to Russia, including $22 million of integrated circuit products.
Net importer
Taiwan's imports from Russia, however, amounted to about $5 billion in 2021, with energy products, including natural gas and coal, accounting for about 60%, while base‑metal products – notably iron, steel and copper – accounted for a further 30%. With this in mind, it is clear that an extended Russia‑Ukraine conflict may have serious implications for Taiwan's energy market.
By contrast, Taiwan's bilateral trade with Ukraine is somewhat insignificant. In 2021, Taiwan's exports to, and imports from, Ukraine amounted to $160 million and $170 million respectively, with the relevant share of total exports/imports both in the region of 0.04%.
Prior to the outbreak of hostilities, Taiwan's 2021 inflation rate was relatively moderate, partly on account of government regulation of the price of water, electricity, oil and daily necessities. This saw the territory's consumer price index (CPI) register a rise of just 1.96% for the whole year. Even this comparatively low figure, however, represented a 12‑year high. More recently, Taiwan's CPI has crept up incrementally on a monthly basis, recording a year‑on‑year high of 2.36% in February.
In a move to reduce inflationary pressure, Taiwan's Central Bank followed the playbook of the US Federal Reserve and announced on 17 March that interest rates would rise 0.25 percentage points, adjusting the rediscount rate upwards to 1.375% from 1.125%. This marks the first interest‑rate rise in Taiwan since July 2011.
Commodity led
According to the Central Bank, the move came in response to the significant global increase in the prices of commodities (notably energy) triggered by the Russia‑Ukraine conflict. This has resulted in the annual growth rate of the CPI exceeding 2% for several consecutive months, a trend expected to continue well into the third quarter of the year.
It is hoped, therefore, that the higher interest rate will help manage inflation expectations, while stabilising prices and facilitating the healthy development of the overall economy.
Looking at the broader picture, many countries have already expressed concern that the conflict may have a negative impact on Taiwan's semiconductor industry. This is partly because Ukraine is the source of half of the world's supply of neon, a key raw material in chip production. Already two of Ukraine's largest neon suppliers have suspended production due to the hostilities.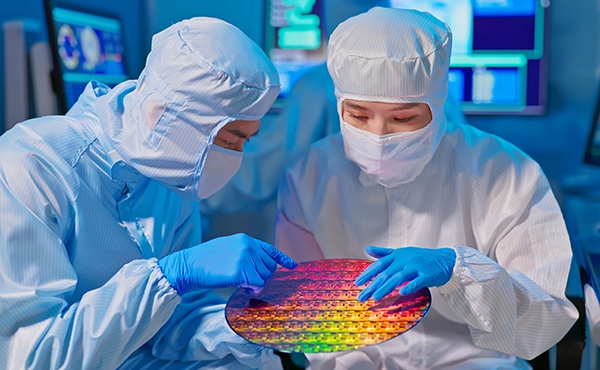 Exacerbating the problem is the fact that Russia is a leading producer of palladium, another material essential for the manufacture of semiconductors. Inevitably, the concern is that the conflict will further constrict the global supply of semiconductors, with the sector still suffering from the shortfall triggered by two years of COVID‑related industry shutdowns and supply chain disruptions.
Taking a proactive approach, Taiwan Semiconductor Manufacturing Co (TSMC) emphasised its access to a wide variety of neon suppliers in many different regions as soon as it became clear the conflict was inevitable. At the same time, it reassured its client base that it already had a substantial level of stock in place.
Other sectors, notably the machine‑building industry, have not been so fortunate, with a number of high‑precision and five‑axis machine tool industry players obliged to suspend exports to Russia at the behest of the government.
Furthermore, as both Russia and Ukraine are major exporters of agricultural products and potash fertilisers, it is expected that any prolonged conflict may drive up food prices in Taiwan. Inevitably, this will increase the challenge of managing the threat of imported inflation.
Related link
HKTDC Research