International financial hub is a key stream in China's Dual Circulation Strategy, taking firms from Mainland China overseas to raise funds and expand their market reach.
The Hong Kong Trade Development Council (HKTDC) and Huatai International Financial Holdings Company Limited (Huatai International) have teamed up to jointly promote the Dual Circulation Strategy laid down in China's 14th Five-Year Plan and highlight Hong Kong as a deal making platform.
Smart in GBA
To help enterprises seize opportunities in the Guangdong-Hong Kong-Macao Greater Bay Area, the HKTDC hosted the SmartHK event in Guangzhou in May to promote Hong Kong's services sector to mainland enterprises, with Huatai as the GBA business matching and investment partner. Levin Wang, CEO of Huatai Financial Holdings (Hong Kong) Limited, was among keynote speakers to examine the collaboration opportunities and challenges awaiting Hong Kong and other GBA cities in the areas of finance, transportation, trade, aviation and innovation and technology.
One key emerging industry is automated driving. It's one of the most mature fields in artificial intelligence (AI) and a vehicle that drives itself needs to be able to see – preferably even better than its human occupant.
Central to this "vision" is Light Detection and Ranging (LiDAR) which combines vision and radar into one package, combining the abilities of a swallow and a bat. LiDAR developers have a massive potential market and they are eager to raise funds for the large amount of R&D required.
Earlier this year, Huatai International Private Equity Fund helped Hesai Group become the first LiDAR maker from Mainland China to list on the Nasdaq market in the United States, in spite of the challenging market environment.
Hesai earlier won investments from Xiaomi, Baidu and Meituan. Huatai International Private Equity helped Hesai raise US$300 million in the series D funding round in June 2021.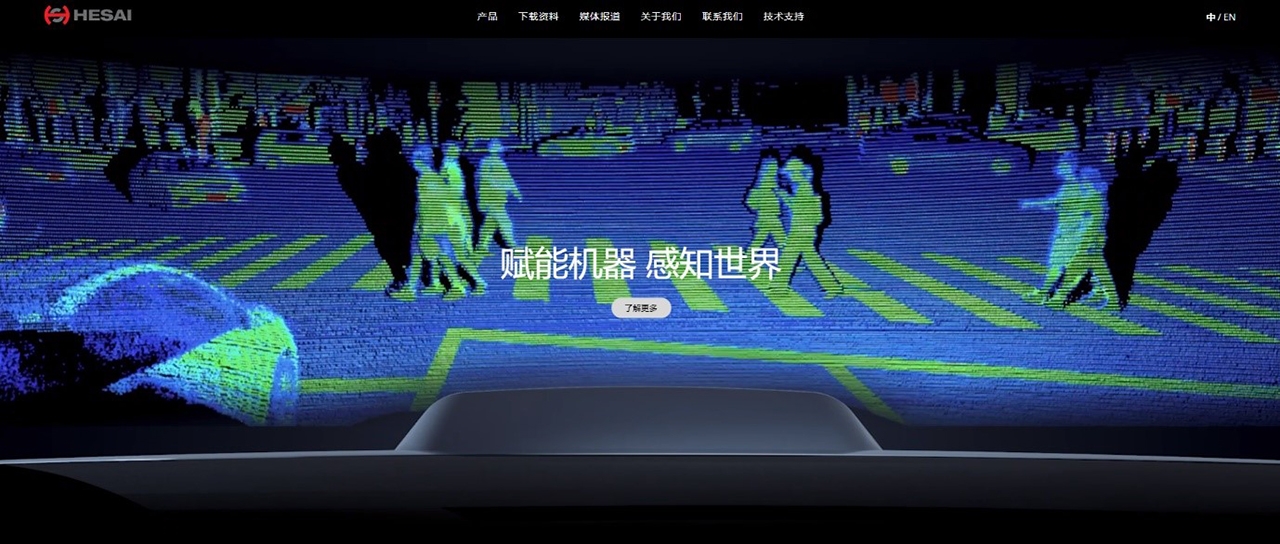 Hesai nears unicorn status
Hesai Group, incorporated in 2014, is a leading LiDAR for Advanced Driver Assistance Systems developer, with cutting-edge research and development capabilities and deep tech in core LiDAR technologies such as optics, mechanics, electronics and software. Its proprietary chips, safety features and active anti-jamming technologies have set multiple records in the field.
Hesai has sold more than 100,000 LiDAR sets, becoming the first firm to deliver more than 10,000 sets a month. With its smart manufacturing centre in Shanghai going into production this year to produce more than 1 million sets annually, Hesai's US listing will further boost its production and delivery capacities and consolidate its leading position.
Huatai underwrites listing
Huatai International Private Equity drove Hesai's US listing; the fund is a US dollar investment platform under Huatai Securities to facilitate the digital transformation of healthcare, semiconductor and hardware firms. The fund identifies companies with growth potential in different industries and develops their mid- to late-stage investment, cross-border merger and acquisition, spin-off and privatisation investment opportunities. The fund leverages investment opportunities arising from the "investment + investment bank + research" capabilities of the parent group and Huatai International. .
Huatai Securities (USA) underwrote the US IPO and was the sole Chinese investment bank in the IPO.

Related links
Hesai Group
Huatai International