Monmaya, which at 150 years old is the last wooden cabinetmaker of its kind in Sendai, Japan, opened a physical store in Happy Valley at the end of last year, hoping to use Hong Kong as a springboard to expand its business across Asia and beyond. This video shows the company's craftsmen at work.
The firm also cooperated with well-known Japanese artists to develop a sub- brand. Monmaya+, which combines traditional craftsmanship with modern design and has proved very popular with customers. It has also won several international awards for its outstanding workmanship and simple lines.
Established in 1872, Monmaya specialises in producing Sendai decorative cabinets, a craft characterised by three skills in one – woodworking, painting and metalwork. The company's commitment to fine craftsmanship has won it numerous plaudits over the years.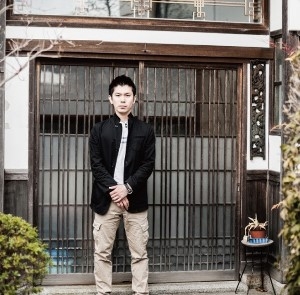 Kazuhiro Momma, President of Monmaya, said Sendai decorative cabinets use a variety of woods that have been dried for more than 10 years. The panels of the cabinets are made of Zelcova with beautiful wood grains, while the sides and inner spaces are made of cider, which are pleasant smelling and repel insects. The drawers, meanwhile, are made of Paulownia wood to help regulate humidity.
The coating for the furniture comprises Japan's renowned temple lacquer, which is repeatedly painted and polished through 30 processes to give a smooth, mirror-like finish. As the wooden cabinet ages, the colour and gloss of the lacquer and wood grain gradually mature, creating a unique charm. The cabinets are decorated with motifs such as dragons, Tang lions and peony goldware.
Cost incentive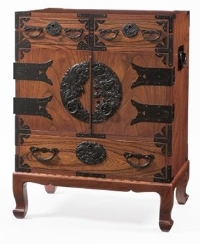 Mr Momma said the company had been consigning products through Sogo department store in Causeway Bay since as early as 2017. Having gained an understanding of Hong Kong consumer preferences and mastering the pricing structure, they decided to open a boutique in Hong Kong.
The decision coincided with the COVID-19 pandemic when rents were falling. Monmaya seized the opportunity to open a shop in Happy Valley, where more affluent middle-class consumers are concentrated.
He said the most popular products at present are the double-door cat's feet wooden cabinets of the sort Miyagi Prefecture representatives presented when Empress Michiko married in 1959. The single-piece item, made from a whole log, highlights the beauty of the wood grain.


Satisfaction guaranteed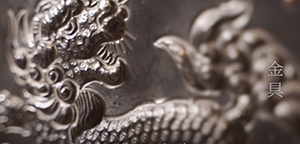 Standing by his products, Mr Momma points out that while Hong Kong is hot and humid, the cabinet quality will not be affected. He also said that if properly maintained, the products will last a century and can be passed to succeeding generations, becoming part of a family's history.
"We have always provided repair services to our customers and Hong Kong is no exception. If it is a simple minor repair, we can handle it in the city. Otherwise, we will send the product back to the factory in Sendai for repair," Mr Momma said.
Heritage craftsmanship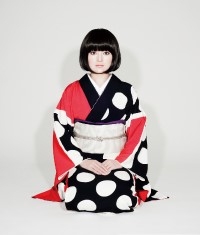 Emphasising the company's focus craftsmanship, Mr Momma said he is committed to popularising Sendai cabinets, promoting the timeless technology and traditional beauty by educating consumers and attracting more craftsmen to enter the industry.
Monmaya cooperated with artist Hiroko Takahashi to develop the Monmaya+ sub-brand. The products are relatively simple in shape and lines, designed to match the preferences of young consumers and modern interior design styles, so users can learn to appreciate the value and beauty of hand-made wooden furniture in a more modern context.
Mr Momma emphasised that only the design of the product has changed. "The high-quality materials and superb craftsmanship have always been the same," he smiled.
Across generations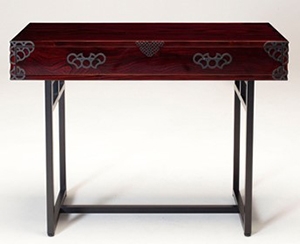 The firm set up the Sendai Decoration Cabinet Heritage Museum at its headquarters, which attracts many student visitors each year. "I hope the Heritage Museum will help ignite the next generation's interest in wooden cabinetmaking, attract more young people to enter the industry, and pass on traditional crafts from generation to generation."
Monmaya employs young craftsmen aged around 30 years old, along with "masters" who have accumulated decades of experience and are still working in their 70s.
Social media outreach
Looking ahead, Monmaya will focus on strengthening its social media promotion, "telling the story of all handmade wooden furniture". The company has opened accounts on platforms such as Facebook and Instagram, along with videos shot for YouTube to attract the attention of young consumers.
Mr Momma also plans to use Hong Kong as a launch pad to enter other markets in Asia. "Hong Kong has the advantages of free trade, proximity to Japan, and high consumption power. We hope to use this experience to develop markets such as the Guangdong-Hong Kong-Macao Greater Bay Area and Singapore," he said.
From the fields of architecture, digital production, graphics and industry, as well as urban and cultural features, the annual Hong Kong Trade Development Council DesignInspire design showcase conveys the latest style trends in Asia and from across the world to visitors, provides creative solutions for the industry, and stimulates unlimited business opportunities. At the same time, it helps to promote the importance of creative design to the public.