A coffee machine maker moving into its second-generation is looking at business opportunities in Mainland China, creating a brand specialising in coffee machines, grinders and coffee beans, and deploying them to enter the mainland market with the help of the T-box Transformation programme of the Hong Kong Trade Development Council (HKTDC).
Pop-up stores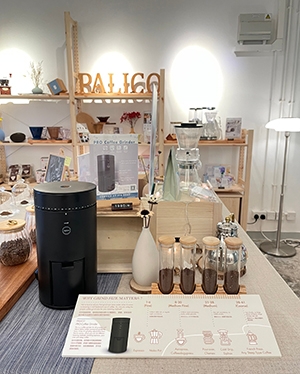 Along with of tea, wine, beer, coffee is one of the most popular worldwide beverages. With sophisticated coffee becoming a trend, it is not just a cup of coffee but also a drink that can refresh one's mind and mood.
Newking's parent company, established in 1970, made millions of coffee grinders and coffee makers. In 2016, the founder and second generation, Newking launched the PALICO brand and developed a series of coffee grinders such as AROMA Coffee Grinder, PRO Coffee Grinder, and HANDY Coffee Grinder. In 2021, Newking, seeking to learn more about local coffee culture and opened their first pop-up store at the PMQ centre in Hong Kong, then in Whampoa. More consumers learned about the brand and products through these workshops.
"This kind of face-to-face interactive communication allows us to better understand customer needs and local brewed coffee trends, so as to further improve brand products and provide hand-dripped coffee lovers with a better experience," Icy Chan, representative of the marketing department of Palico, explained.
Online opportunities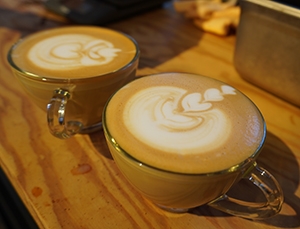 She pointed out that establishing a brand tended to follow the "crossing the river by touching the stones" paradigm and that it took us several years to learn how to run a brand and a retail business.
"During the epidemic, people stayed at home, and online shopping and consumption became a habit. We did more online promotion and publicity to let more consumers know about our brand and products, and also attracted new customers."
As the epidemic eased and Hong Kong returned to normal, by end of last year they had launched two products exclusive to their brand, one was the wireless charge conical burr coffee grinder, another a manual control coffee tool, named "GRINDTECH" and "COFFEEOLOGY PRESS".
At the same time, they opted to expand their business to mainland and international markets, they launched their products on different online shops too, including JD International, AMAZON and PINKOI.
Roast factory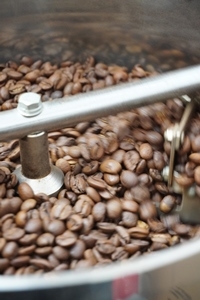 Palico imports high-quality Arabica and Robusta coffee beans from Brazil, Peru, Panama, Uganda, Rwanda, El Salvador, Ethiopia, Papua New Guinea and other places, and has a factory in Kwai Chung to process beans and provide local coffee fans with fresh, rich and mellow specialty coffee raw materials.
"We use different degrees of coffee-bean roasting according to the needs of customers. The team will also blend coffee beans from different origins into signature coffee. Customers can not only taste the unique flavour of single-origin coffee, but also appreciate the multi-layered aroma and rich balance of signature coffee."
Ms Chan said South American coffee beans generally had a sweet taste of chocolate and nuts, with a long aftertaste; while beans exported from Africa had a strong floral and fruity aroma and acidity. Palico currently offers two coffee recipes: Berryland has flavours such as strawberry, caramel and almond, while Winter Wine has a wine aroma mixed with flavours such as apricot and brown sugar.
Tapping new market with T-box support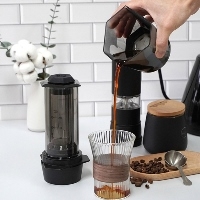 To further expand its business, Palico sought help from the Hong Kong Trade Development Council (HKTDC) and joined the T-box Transformation programme (T-box). In addition to introducing government funding schemes, the T-box team connected them to a mainland expert for a consultation service to obtain market insights and useful information on exploring the mainland market. What's more, with the recommendation and referral from T-box team, Palico participated in the Design Gallery cross-border e-commerce store at JD International. Products are expected to be launched this year to tap into the mainland domestic market.
She said: "We don't have access to the domestic market. It is difficult to enter the mainland market without careful planning. With the support of T-box, we are more confident in exploring new markets. The coffee culture in Shanghai and other first-tier cities is relatively mature and consumers understand coffee, and I believe there will be a large market demand. We will actively participate in exhibitions and activities to promote our business, hoping to promote more business cooperation and establish a domestic sales network."
Palico plans to enter the Japanese and Korean markets, and set up an online store on Amazon to sell the two new products.
"The products from our parent company have always been sold to the European and American markets. When stepping into new markets, we need to be especially cautious. For example, domestic products need to have 3C certification, and the requirements and specifications are different from those of overseas markets. We are also lucky to have the T-box team to offer guidance to us so to prevent mistakes.
About T-box
To help Hong Kong enterprises transform their business and open up new opportunities, the HKTDC launched the Transformation Sandbox (T-box) programme which provides business consultations, workshops, government funding, market information and exchange opportunities for Hong Kong businesses, helping them to grasp trends, enhance skills and expand their business networks.
Since its launch, the programme has been well received and helped more than 2,700 Hong Kong enterprises, arranging over 700 free consultations provided by professional organisations, chamber of commerce representatives, business partners and HKTDC overseas offices.

Related link
Palico