Under the recently implemented 3+4 COVID quarantine rules, travellers arriving from overseas or Taiwan need to spend three days in a quarantine hotel followed by four days in their own accommodation under medical surveillance. During those four days they must conduct rapid antigen (RAT) tests. They can visit their workplaces and shops for essentials, but are excluded from public venues such as restaurants.
Such recent arrivals are designated as amber in the three-colour code (blue-amber-red) carried on the LeaveHomeSafe app.
B2B events
The Hong Kong Special Administrative Region (HKSAR) Government announced that from 25 August, these amber arrivals will be able to participate in business-to-business (B2B) conferences and exhibitions if they meet certain conditions. The Hong Kong Trade Development Council (HKTDC) has welcomed the announcement.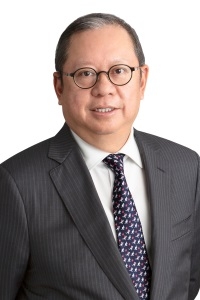 All amber event participants must pre-register and wear a mask during the event. In addition, in order to comply with the new quarantine measures and reduce the time required at Hong Kong International Airport, visitors to Hong Kong must complete the online electronic health declaration from the Department of Health and obtain a QR code before boarding the aircraft. Details on arrival procedures are given here.
Dr Peter K N Lam, HKTDC Chairman, said that apart from trade fairs and conferences, the HKTDC also hoped the government would consider allowing amber arrivals to participate in public exhibitions during the four-day medical surveillance period.
Restoring normal exchanges
Dr Lam said: "The Council welcomes the government's prompt response after listening to the opinions of the industry, which will bring convenience to those who intend to come to Hong Kong to participate in international conferences and exhibitions, and also take a step forward for the restoration of normal exchanges between Hong Kong and the world.
"The convention and exhibition industry is constantly evolving. In order to target both trade and public customers at the same time, it has become a global industry trend to hold 'business-to-business' and public exhibitions in a hybrid mode. Therefore, the new arrangement grants access to those who hold an amber code."
However, preventing amber code holders from attending public exhibitions or conferences still posed a problem for the exhibition and conference industry.
Large-scale events
Dr Lam added: "The number of confirmed cases in Hong Kong has risen recently and we understand that the HKSAR government needs to strike a balance between public health and economic recovery. However, the HKTDC has successfully held two large-scale public events – the Hong Kong Book Fair [main picture] and HKTDC Food Expo – in the past two months. The events recorded 850,000 and 430,000 visitors respectively, showing that the convention and exhibition industry, exhibitors and participants can abide by and closely cooperate with the government's health measures.

"Therefore, we hope the government will consider allowing recent arrivals, with amber codes, to enter exhibition and conference venues. This would let them participate in public exhibitions during their four-day medical surveillance period. The industry is also very hopeful that it will be implemented as soon as possible."
Dr Lam said the HKTDC will continue to maintain close communication with the government and industry in order to coordinate. "It is hoped that the epidemic in Hong Kong will be brought under control as soon as possible, so that we and the international community can fully resume normal exchanges as soon as possible."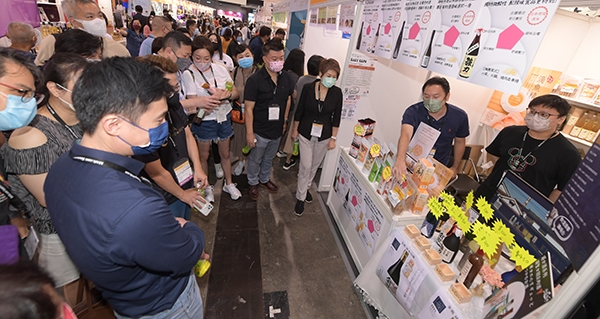 Major exhibitions and forums to be held by HKTDC in the coming months include the Belt and Road Summit on 31 August and 1 September, the Watch & Clock Fair and Salon de TE on 7 to 11 September and CENTRESTAGE on 9-11 September. The HKTDC International ICT Expo, electronicAsia, HKTDC Hong Kong Electronics Fair, International Lighting Fair (Autumn Edition) and the HKTDC International Outdoor and Tech Light Expo all running from 13 to 16 October. The Hong Kong International Medical and Healthcare Fair will be on 9-11 November and Asia Summit on Global Health on 10-11 November.
Details of COVID-19 regulations for inbound travellers into Hong Kong are here along with information on HKTDC control measures at conference and exhibition venues.
Related link
HKTDC