From the massive rainforests of the Amazon basin to the windblown Tierra del Fuego and icy heights of the Andes, and spanning the 11,000 kilometres between Tijuana and Ushuaia, Latin America presents a massive and diverse market.
Hong Kong is a globe-spanning business and trade platform connecting Mainland China with the rest of the world, and Latin America is no exception. The city draws entrepreneurs from across the globe, including a trader from Peru who found new opportunities during the COVID-19 pandemic and was able to expand his business through the Hong Kong Trade Development Council's (HKTDC) trade fairs and online sourcing platform.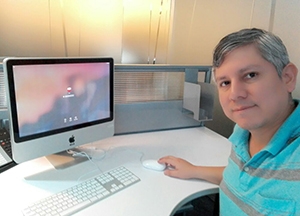 Peruvian entrepreneur Daniel Berrocal Medina founded DMB HK Limited in 2014, offering a wide range of business services for traders seeking to source from the mainland.
In addition to enabling a quick and easy company set-up, a simple and competitive tax system, open business environment, world-class infrastructure and vibrant lifestyle, Mr Berrocal was also drawn by the free flow of people, goods and capital in Hong Kong.
"Traders from Latin American countries don't need a visa to come to Hong Kong, making the city a perfect sourcing hub in the region," he said.
Hybrid sourcing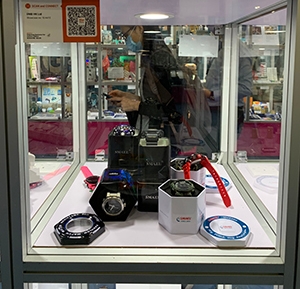 DMB has exhibited at the HKTDC's Hong Kong Electronics Fairs since 2017 and has established networks with both suppliers and buyers, especially those specialising in selling and buying trendy electronic toys.
The company used hktdc.com Sourcing to expand its business to Asia-Pacific, the United States and European countries during the pandemic. The firm received new orders from Australia and Thailand and works with a bigger group of mainland suppliers, widening the scope of products to such items as watches and gaming chairs.
"We received a lukewarm market response in our early development, but our annual turnover jumped to almost US$1 million in 2020 and we expect further growth when the pandemic subsides," Mr Berrocal said.
Paradigm shift
Supply-chain disruption had pushed importers to seek out new suppliers that are able to deliver products on time. The global need for personal protective equipment such as face masks also drove business growth, Mr Berrocal said.
"As we have extensive experience in mainland trade, we are their trusted partner to source more quality products in the region," he added.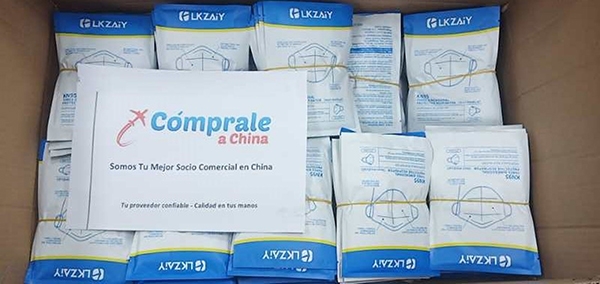 Gaming opportunities

Among the hottest items are gaming chairs, which are very popular in Latin American countries, and Mr Berrocal said he had received many enquiries from Mexico, Chile and Peru through hktdc.com Sourcing.
"This sourcing site brings in serious and reliable buyers. I sent them product catalogues and quotations, and had orders the following week. Some of these are sample or small orders of 500 to 1,000 items, but I'm confident that these will eventually turn into long-term partners," he said. "I also find it very easy to communicate with these potential buyers using the site's special features."
Sales to mainland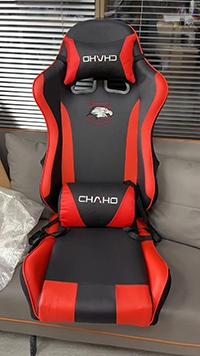 Switching to imports from Latin America, DMB is looking to import more healthy foods – such as maca, quinoa, camu camu and sacha inchi – from Peru to Asian countries, with a particular focus on the mainland.
"With a rising middle class and an ageing population in the mainland, there are ample opportunities for these healthy 'super foods'," he said, while admitting that making inroads into the mainland market poses challenges. "It is not so easy. It takes time to follow all procedures for setting up an office in the mainland; we also need to meet all requirements of getting the licence, certification, etc."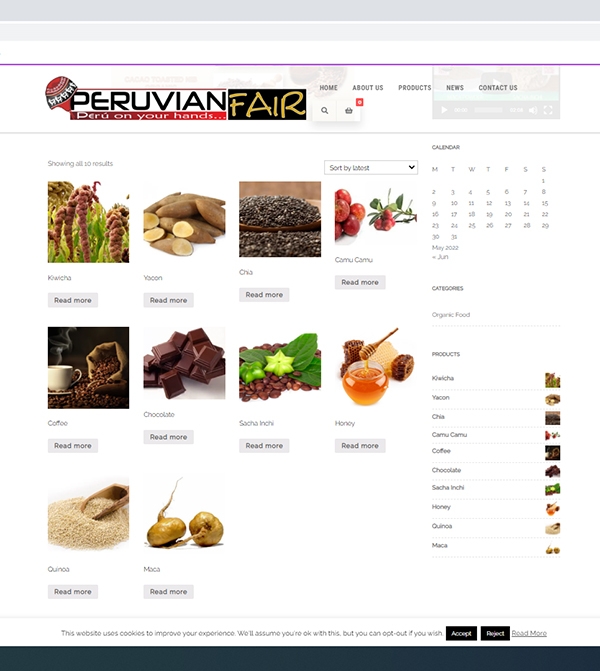 Multilingual sites
With its clientele expanding to non-Spanish-speaking traders, DMB will invest more on brand-building and further develop English websites for its four subsidiaries – Cómprale a China, BM Consulting, BEMETECH and Peruvian Fair.
Mr Berrocal said Cómprale a China provides sourcing services, while BM Consulting helped in supervision, quality assurance and project management. BEMETECH offers sourcing-related services such as trading and logistics, while Peruvian Fair is dedicated to importing natural organic products from Peru.
About hktdc.com Sourcing
Run by the HKTDC, the hktdc.com Sourcing platform is a trusted online marketplace connecting quality suppliers with global buyers. Powered by artificial intelligence and machine learning technology, the platform is able to match suppliers with the right buyers. The new "request for quotations" function perfectly bridges the demand and supply gap, while buyers can enter into direct dialogue with suppliers via the message centre anytime, anywhere. Click here for more information.
Related link
DMB HK