This story is a part of the Hong Kong Means Business "Powered by HSBC – Bridging the GBA" series.
Environmental, social and governance (ESG) has become a key issue for many businesses, with banks helping enterprises in their efforts to adopt to sustainable development. As an example of the support that can be given, a large paper product group in Hong Kong was granted with a green loan of HK$400 million (US$51 million) to build a green factories complex in Mainland China (main picture) and intensify its ESG efforts.
Leo Paper Group (Hong Kong) takes ESG as a core principle, advocating Green Harmony® and will use the green loans to create green factories through projects such as energy conservation and carbon reduction, waste gas prevention, solid waste prevention, waste water prevention, green building, resource utilisation, and natural resource regeneration, and further sourcing and purchasing of raw materials that meet regulatory environmental protection standards and in a way that reduces carbon emissions.
ESG 'part of DNA'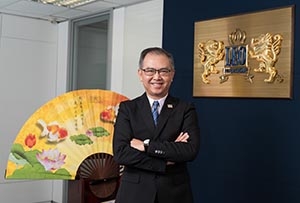 King Lai, Chief Financial Officer and Group Director of Leo Paper, said the printer and paper products manufacturer positions itself as a global printing communications group.
"We are not simply communicating or creating products, but through creative greeting cards and other paper products we convey surprises, personal messages and emotions, strengthening the communications and connections between people. In the digital age, sales of physical greeting cards may be on the decline but we still have a price and a market."
Over its 40 years, Leo Paper has grown from a micro-enterprise to a group employing 13,000 people with five factories. Its three longest-established factories are all in Heshan, which is within the Guangdong-Hong Kong-Macao Greater Bay Area (GBA) city of Jiangmen. Among them, Heshan Astros Factory is the largest and the first to be built. A fourth plant has been set up in Hunan province, north of Guangdong, while its newest plant is in Vietnam.
The products from the Vietnam plant mainly go to the United States while those from Hunan are for domestic sales. Products from the Jiangmen plant, meanwhile, are exported to overseas markets that do not attract import tariffs, such as Europe, the United Kingdom, Australia and Japan.
"These factories have their own range of products, but environmental protection standards apply across the board," Mr Lai said. As early as 1991, the group had set up its own sewage treatment facilities in Heshan Astros Factory. "From the first day of operation, we understood that ESG is an important issue and part of the DNA of the group," Mr Lai said.
The group has since obtained 32 internationally recognised management system certifications, covering social responsibility, quality management, environmental protection and risk management.
Leo established the Green Harmony® trademark that it won in 2010. "Green stands for environmental protection (E), and harmony is the result of good social (S) and corporate governance (G). In this way, the company and its external stakeholders can coexist in harmony," Mr Lai said.
Solar power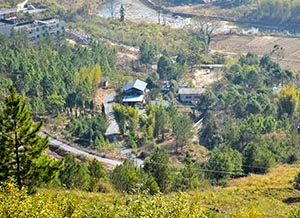 Leo Paper's factories aim to cut waste with the goal of "zero waste" in mind and will also cut carbon dioxide emissions by using solar energy to generate electricity, as well as planting trees for mitigation. The group's agricultural and forestry area in Shaoguan City, Guangdong Province covers more than 6,000 mu (400 hectares)with more than 100,000 trees planted.
Mr Lai said solar power has been generated in the Vietnam factory since December 2020. The factory has six independent buildings with solar power panels on the roofs, creating a solar-power generating surface of more than 3 hectares. Strong sunlight in the country means power generation capacity is high and the firm expects to generate 2,900 megawatt-hours of electricity per year. "In industry, it is difficult to be self-sufficient in electricity because factories consume a lot, but we will try our best."
He added that Leo Paper plans to install solar power panels on the roof of the largest factory in Heshan. The first phase will be piloted in multi-storey buildings and is expected to be complete this year, while the second phase will be in low-rise buildings. Further phases will be implemented in other factories.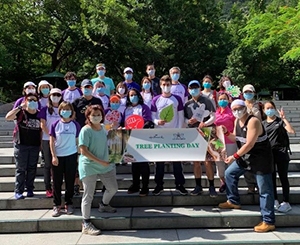 The group uses independent research and development (R&D) and innovative technologies to upgrade and transform its operations, which also helps the firm adhere to its ESG commitment.
The group applies robotic arms to the production process of the printing industry, and cooperates with the application of innovative technologies in such areas as new materials, technologies, production lines and software to further achieve upgrading and transformation. The reduction in labour demand will also help reduce carbon emissions in disguise, because carbon emission is involved in all aspects of clothing, food, housing and transportation.
Mr Lai said he believes there is a trend towards transformation and the adoption of ESG and that companies need to keep this in focus.
Leo Paper has published corporate social responsibility/ESG reports for 12 consecutive years, since 2009, which can be described as leader in the industry. Mr Lai said ESG reports collects and analyses data on water consumption, electricity use, gas, solid and water waste output, so that the group can formulate strategies and measures according to the actual situation and make systematic management and improvement, as well as achieve long-term goals of sustainable development.
Green loans

In July 2021, Leo Paper partnered with HSBC and other large banks (including local, foreign and mainland banks with branches in Hong Kong) to sign a deal for green loans worth HK$400 million, mainly for the green and environmental protection of factories in Mainland China and Vietnam. The recent key project is the planned construction of the 11th phase of Heshan plant, which will incorporate more additional green elements.
Mr Lai said the company had three aims in building the factory. "First, to underscore optimism about our business prospects; second, building a green factory can reduce energy costs by 20% in the long run, which is a good investment; third, customers are increasingly demanding that their suppliers implement ESG. But even if they don't ask for it, we will take the initiative to do it because ESG is in our DNA."
In July 2022, the group took another step towards expanding its green supply chain network by encouraging more than 20 suppliers to jointly practice carbon dioxide reduction and other environmental protection goals.
"This is a breakthrough in green trade financing related to Forest Stewardship Council (FSC) environmental protection certification, which will support Leo Paper to source raw materials from suppliers meeting FSC environmental protection standards, and ensure the selected paper and wood come from controlled planting and felling," Mr Lai said. "Forests and sustainably regenerated tree species will help the group in its determination to reduce carbon dioxide emissions by 25% in 2025 compared with 2019."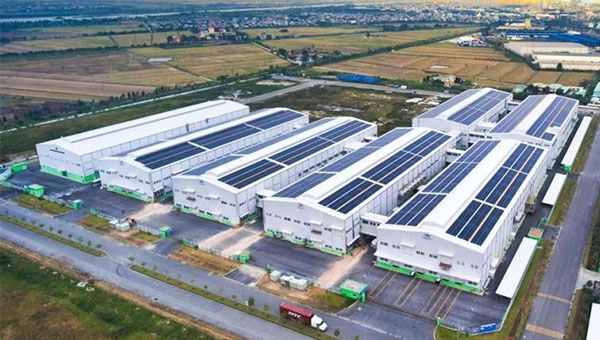 ESG matters to all sectors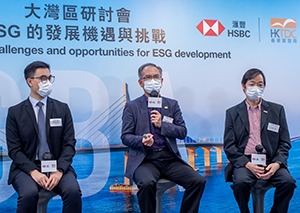 To support the green development of the GBA, HSBC has recently launched the GBA Sustainability Fund, allocating US$5 billion to back GBA enterprises that implement a net-zero carbon dioxide transformation and sustainable development business model.
The 18-month credit fund programme is designed for GBA enterprises and there is no size limit. It applies to manufacturers and property builders that plan to reduce carbon emissions, or businesses related to combating climate change and reducing pollution, and green industries such as transport, energy, water resources and wastewater management.
Speaking at an ESG seminar co-organised by the HKTDC and HSBC, Mr Lai said: "I think the HKTDC has done a good job, such as holding seminars to explain such issues as ESG and green financing to SMEs. I have also registered with the HKTDC's GoGBA app, which provides information about doing business in the GBA. The HKTDC also has offices in different provinces and cities in the mainland to assist SMEs, which is very convenient."
Stay competitive
Addressing the challenges that the COVID-19 pandemic brought various industries around the world, Mr Lai believes companies must be competitive in order to stand firm.
Looking to the future, Mr Lai outlined Leo's aims. The first aim is to invest in the construction of Phase 11 buildings incorporating more additional green elements in the Heshan Astros factory. The second is to continue to do ESG well and put the core concepts of the group into practice. The third is to achieve the four indicators in 2025, including VOC (volatile organic compound) emissions reduced by 80%, a 60% cut in hazardous waste, and reducing both carbon dioxide emissions and industrial water use by 25%, compared with 2019.

HSBC is one of the largest international banks in the Greater Bay Area and the only foreign bank in Guangdong with a presence in 21 prefecture-level cities, connecting customers to its global network. HSBC aims to become the international bank of choice for customers in the GBA. HSBC is committed to helping companies of all sizes in the region who wish to expand their business across borders to seize the opportunities and meet their cross-border banking needs, providing a seamless service experience. The bank has recently launched the GBA Payment Connect, Credit Connect, Account Connect, Trade Connect and Service Connect, providing a full range of information and services to enable enterprises to enter mainland China. Click here for more details of HSBC's GBA services.

Follow us for updates on the GBA and HKTDC: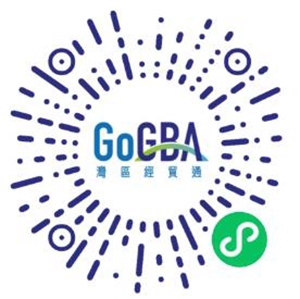 GoGBA WeChat Mini Programme:
Cross-border business tools and business information on GBA from official sources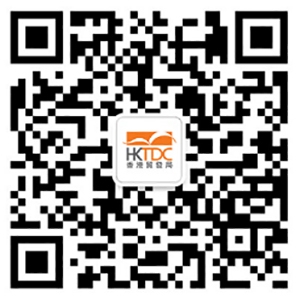 GoGBA Official Account:
Get the latest GBA business updates and information
Related links
Leo Paper Group
HSBC
GoGBA