As the world enters a new era of technologies such as the Internet of Things (IoT) and fifth-generation (5G) telecoms, the microelectronics and semiconductor industries are developing rapidly. Tiny integrated circuits, known as chiplets, are now expected to gradually replace chips to meet market demand.
The Hong Kong Trade Development Council recently held the Hong Kong Electronics Forum – titled "The Latest Applications of Microelectronics and Chips" – at which industry experts analysed the latest developments in the semiconductor industry, and chips in particular, helping small and medium-sized enterprises (SMEs) to keep abreast of the latest trends.
Core material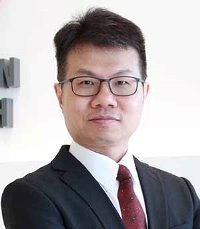 Engineer Lo Wai-ming, Strategic Advisor at Meridian Innovation Ltd, said investors had started to favour chiplets – tiny modular integrated circuits that could be assembled into functional units. Chiplets have already superseded Moore's Law (proposed by Gordon Moore, one of the founders of Intel in 1965) which states that the number of transistors on a chip will double every two years, explaining the massive boost in functionality of mobile devices.
Mr Lo said Moore's Law had become unworkable in the past two years as chip transistors hit physical size limits. It has become difficult to shrink chip size any further and it is not easy to increase the density. Some engineers proposed using chiplets to overcome this barrier, setting off an investment frenzy.
He explained chiplets using an architecture analogy. "Houses in Europe and the United States are low-density bungalows, while in Asian cities such as Hong Kong, it's full of high-rise buildings. Moore's Law is like building a bungalow, which doubles every two years, while building high-rise buildings doubles every year, hence increased efficiency."
He elaborated by comparing chiplets to a popular children's toy. "Chiplet architecture is like building with Lego blocks, assembling a structure out of the pieces," he said.
The increasing number of functions electronic and technological products are expected to perform mean a single chip can no longer meet requirements. Mr Lo said that in the future, very small and precise chips will be used in such devices as mobile phones, robots, smart homes, metaverse applications, network security and vehicles.
Setting standards
Mr Lo explained that chip development was slower than creating the end products driven by chips – and chiplet came first.
"If you want rapid development, you can use chiplets, because the chip assembly is constructed using existing chips, and its effect is close to that on a single chip." He added that using chiplets also skirts the geopolitical tensions associated with chip production and distribution.
Chiplets need to smoothly exchange signals for wide adoption. To allow this, 10 industry giants – Intel, AMD, Arm, Qualcomm, TSMC, Samsung, ASE, Google Cloud, Meta and Microsoft – grouped together in March, launching the universal high-speed interconnection standard, the Universal Chiplet Interconnect Express (Universal Chip Interconnect, or UCIe). This new industry alliance aims to develop an open, interoperable chiplet ecosystem standard.
Material benefits
In the era of IoT, 5G, green energy and electric vehicles, demand for high-frequency, high-speed computing and high-speed battery charging has risen. Legacy semiconductor materials such as silicon can no longer meet demand so high-efficiency, low-energy third-generation semiconductors (also known as wide band gap semiconductors), have become popular in the new era.
Third-generation semiconductor materials, including silicon carbide (SiC) and gallium nitride (GaN) enable better thermal conductivity, higher switching rates and smaller physical components.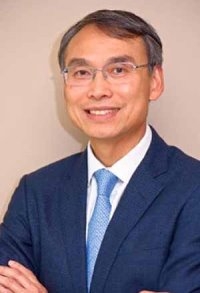 Peter Ng, Vice President of ASMPT Ltd's Technology Development Team, said third-generation semiconductors have a higher performance. These chips had more than double the conductivity of traditional silicon chips and can operate at a high voltage.
"General household electricity is 200 volts, and electric vehicles use 400V or even 800V. High-voltage power can drive low-current applications, which improves efficiency."
Mr Ng predicted the third-generation market had huge development potential and that the new chips would replace silicon-based devices.
The demand of high-performance electrical vehicles is pushing semiconductor industries to engineer novel chip based innovative materials. Wideband gap semiconductors, particularly silicon carbide (SiC), offer a good option for the development of devices with higher efficiency and temperature capability with respect to the classic silicon (Si) based.
Considering the high temperature supported by SiC devices, the main reliability bottleneck is solder degradation which is the current process for die attach in power modules. Due to current standards, solder for new automotive power modules are made of tin-based (Sn-based) compounds that are not suitable for supporting temperatures higher than 150 °C due to their low melting temperature and related creep degradation. A replacement of such technology is required to improve performance and reliability over the current Sn-solder brazing process.
The silver sintering layer is a good candidate to replace the solder joint from chips to carrier substrates. A reliable and stable bond can be manufactured considering a suitable combination of time, temperature and pressure.
ASMPT as semiconductor assembly solution provider, Mr. Ng mentioned that ASMPT had cooperated with APS (a Hong Kong based company working SiC die design and development) and the Hong Kong Applied Science and Technology Institute (ASTRI) to carry out a third-generation semiconductor SIC high power module project this year, target for electric vehicle applications. ASTRI is responsible for the packaging design, APS provides die and other materials, while ASMPT provides the equipment and process knowhow. "We are looking forward to having a first high power module for EV applications that is designed and made in Hong Kong."
Related link
HKTDC Research