The parasitic alien life form is a favourite theme for sci-fi film producers – the Venom and Alien series are two examples that come to mind. In a case of science imitating art, a team of Hong Kong-based researchers have drawn inspiration from Venom to develop a therapeutic invasive slime.
Unlike rigid mini-submarine medical robots, the slime robot uses an amoebic, crawling motion to move through human bodies. A soft, flexible "body" that can navigate its way through humans by mimicking a food bolus would be a boon for surgeons and physicians, potentially allowing object retrieval and the delivery of hazardous drugs to exact sites in the body.
Cinema driven
A Chinese University of Hong Kong (CUHK) team took inspiration from Hollywood to develop an elastomer-based slime robot that moves around using magnetic actuators buried in the material and is controlled by a human operator.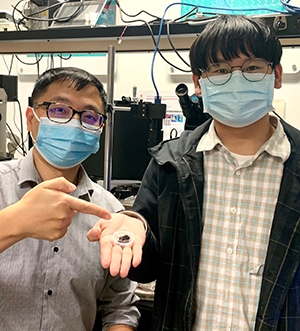 Li Zhang, Professor in the Department of Mechanical and Automation Engineering department at CUHK, said their team is concentrating on developing the robots for treatment of gastro-intestinal diseases at present. Medical robots call to mind machines developed for patching blood vessels, but the current iteration of the slime robot would not be suitable for this.
"Slime robots seem too large for application in blood vessels, with a risk-concern of inducing occlusion [leading to vessel blockage]," he said. "Miniature robots that respond to external stimuli are exciting candidates for biomedical applications such as targeted drug delivery, minimally invasive surgery, and cell transplantation," Dr Zhang said.
Such robots could use swarm behaviour – for example swarming to enter a tumour and deliver oncological drugs or radioactive materials for chemo- or radiotherapy.
"The key questions are how deeply the swarm can penetrate into the tumour tissue and how uniformly it can disperse inside the tumour," Dr Zhang said.
"Swarm behaviour can be used not only for precision medicine and drug delivery, but also for environmental remediation – such as removal of heavy metal ions – and tissue engineering, such as stem-cell delivery."

Mopping up toxins in the environment was not the sole potential non-medical application for the slime, Dr Zhang said.
"Its electrical conductivity and self-healing ability make it useful for wearable devices for human motion detection or circuit linking. In the future, it may also be applied to circuit repair in extreme environments such as outer-space applications."


Self-healing, flexible

The main picture shows how the self-healing slime robot can withstand stretch deformation of up to at least 8.6 times.
Dr Zhang said the project was in the early stages and his team was now working with clinicians from the CUHK's medical school. "If clinical trials go well, we certainly hope to establish a spin-off company based on this technology."
In-body robots comprise part of a large medical technology ecosystem and the university's location in the Guangdong-Hong Kong-Macao Greater Bay Area was a great advantage, Dr Zhang said.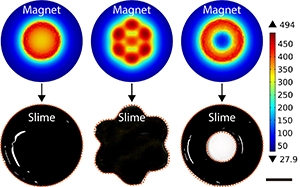 "The hardware and software facilities in the Guangdong-Hong Kong-Macao Greater Bay Area (GBA) have provided us with a lot of opportunities and inspiration, and we are also actively cooperating with other research institutions here," he said.
"We are actively engaged in an innovation centre, the Multi-scale Medical Robotics Center (MRC), at Hong Kong Science Park, which focuses on translational research on medical robotics across scales. The unique conditions in the GBA allow our research to be applied more effectively."
Despite being a nascent project, Dr Zhang said the robot has already attracted a lot of attention from potential investors and customers, and some medical firms have also expressed their interest in collaboration.
Related link
CUHK Faculty of Engineering