Faced with the challenge of growing its business following the COVID-19 pandemic, a well-established Hong Kong watchstrap maker realised it had to use the right channels to go out into overseas markets, in addition to providing quality products that people want to buy.
Founded in 1973, Botex Design opened its first watch shop on Queen's Road, then started a factory in Wong Chuk Hang, making precious-metal watchbands, buckles and other accessories. The firm has since moved its factory to Wan Chai and at the end of last year opened a brand new 1,500-square-foot (140-square-metre) factory and workshop in Tsuen Wan.
New face for tradition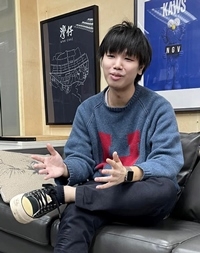 The firm is committed to giving the traditional watchband brand a new look. Timmy Law, the third-generation head of the firm, inherited a liking for hand-made watch straps from his grandfather and father. Botex has actively explored the foundry and own-brand (OBM) market.
"Most of the watch brands on the market focus on production. We emphasise the details, focusing on uniqueness and user comfort," Mr Law said. "Few people know about the old traditional watchmaking technology, so I hope consumers can become re-acquainted with Hong Kong's watchmaking industry through Botex."
Mr Law said opening up the OBM market involved stepping out of the comfort zone the firm had been in. Original equipment manufacturer (OEM) and original design manufacturer (ODM) remain the company's main source of business. Current customers are high-end watch brands from all over the world, such as the Swiss brand Bovet. However, Mr Law is seeking to open up a new path for the brand.
He said: "We are the only surviving hand-made watchband factory in Hong Kong. If we don't continue to do it, no one will learn about Hong Kong's watchmaking industry in the future. I think a watch represents a moment to witness and record for all of us.
"It records precious and important moments, just as we have different feelings at different stages of life, so I hope to highlight the unique experience in life by improving the comfort of wearing a watch. Take our MUSABI hand-made watchstraps as an example. The strap takes 40 hours to make, and we select the higher-cost ruthenium precious metal. These details enhance the uniqueness of the brand in the market."
HKTDC solves pain points
Botex adopted the "Made by Human for Human" philosophy when creating its handmade MUSABI ("knot" in Japanese) watchband. Mr Law hopes to connect smart watches with traditional craftsmanship and use skilled production as a selling point. Adding a human touch to precious metal products enables the traditional and modern to merge.
T-box boost
Since its launch on the Kick Starter fundraising drive in 2019, the hand-made watchstrap maker has attracted the attention of investors from all over the world and successfully raised funds for the development of the MUSABI series. The HKTDC's Autumn Sourcing Week (ASW) in 2020 attracted many customers and drew inquiries from buyers in emerging markets. The HKTDC's T-box upgrade and transformation plan, meanwhile, helped Botex negotiate tariff, import-export and tax issues.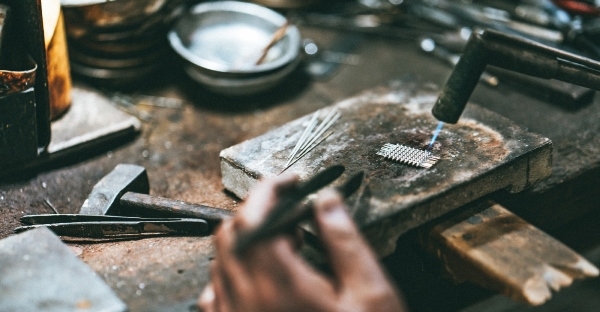 "The HKTDC and T-box platform helped us to boost the popularity of our new design brands," Mr Law said. "We first recognised outdoor brands from Japan at the ASW. After preliminary contact through the online exhibition, the T-box programme solved the problems of tariffs and consumption taxes encountered when importing handmade precious metal watchbands into Japan. A Japanese company placed a five-digit order with us, and MUSABI has officially entered Japan to test the market there.
"In addition, The T-box team even put us in touch with the Japanese Chamber of Commerce, bringing insights into the development of the local watch industry and business conditions and providing translation services. Basically, they answered all the questions I had," Mr Law said.
Looking ahead, Mr Law said he will build an online shopping platform for the brand to serve as a sales point. He also plans to cooperate with different design units to launch creative projects that will enhance the brand image. He hopes that once the new factory is ready, Botex can pass on its workshop experience and personalised customised services, and also strengthen its online marketing, to focus on the mid-to-high-end market in Hong Kong and internationally. It is also looking to integrate watches with artistic elements so that Botex can further promote the spirit of Hong Kong's craftsmanship.
T-box transforms SMEs
Since the launch of T-box, the HKTDC's SME support programme, the response has been very positive, with more than 1,600 companies participating and over 300 free consultations – provided by professional organisations, chambers of commerce, government agencies and representatives of the consulates of various countries in Hong Kong – being arranged.
Related links
Botex Design
T-Box