The COVID-19 pandemic disrupted established sourcing and transport channels, leading many Hong Kong firms to change their sourcing tactics.
To address the issues it was facing, Hong Kong premium food importer Galleon International drew on help from the Hong Kong Trade Development Council (HKTDC) Transformation Sandbox (T-Box) programme to open a branch in Yokohama, Japan. Galleon researched Japanese food suppliers and successfully introduced a variety of high-quality Japanese ingredients to Hong Kong.
Food sales digitise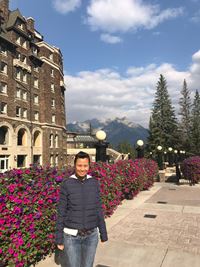 COVID-19 drove a sharp increase in online food sales and brought new business opportunities for Galleon International. Fiona Chan, the company's Deputy General Manager, said explosive e-commerce growth last year, coupled with the home-cooking trend, greatly increased demand for high-end ingredients from Japan and other overseas sources.
Established in 2008, Galleon has positioned itself as a high-end ingredient importer. The firm imports high-quality chilled and frozen meat, seafood and processed food from around the world. Of its customers, 95% come from Hong Kong's business-to-business and business-to-consumer markets and the remaining 5% are from Macao. Ms Chan said movement curbs on consumers had boosted demand for food delivery and online shopping.
"Online food sales growth has slowed as the epidemic eases, but the recovery of the catering industry has significantly increased ingredient demand," she said.
As global supply chains remain disrupted, and with cold storage in Hong Kong remaining tight, Galleon could not be too aggressive in purchasing, she said. "For example, it used to take about five days for cargo ships to arrive at Hong Kong from Japan, but shipping times can be longer under the pandemic – two to three weeks. Importing fresh and frozen ingredients such as eggs has become increasingly unpredictable, risky and costly."
Expanding connections
Being one step ahead is often the key to success in the food importing industry. Galleon was optimistic on prospects for Japanese food in the Hong Kong market before the pandemic and decided to set up in Yokohama to source speciality ingredients.
Ms Chan said: "In order to enhance the uniqueness and price advantage of our products in the market, 95% of our food ingredients are sourced in-house. However, Japan is vast, and each region has its own unique seasonally based food. We are new to the Japanese market and sourcing is difficult, leading us to establish a branch in Japan to buy from retail outlets on a large scale. Between 80% and 90% of our Japanese food products have been introduced to Hong Kong since the establishment of the branch."
Japanese seafood and consumer goods have become the company's top imported products. Ms Chan said the firm had struggled to find suitable buyers when opening the Japanese branch, then the pandemic pushed all business meetings online. She said the HKTDC's T-box upgrade and transformation provided an efficient negotiation platform. Local representatives at the HKTDC Japan office in Tokyo helped them to better understand their situation.
The office provided many suggestions on solving business problems pragmatically – from business matching and finding high-quality ingredients to making export declarations and handling cross-border logistics.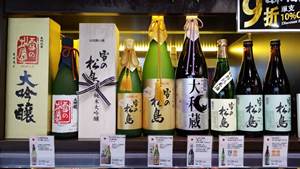 "I met a number of representatives from the Japanese prefectural government and the local branch of the Japan Hong Kong Association," Ms Chan said. "For example, in September last year, we successfully connected a number of well-known brands in Ibaraki Prefecture and introduced local well-known dried sweet potatoes to Hong Kong. In December I also brought high-quality cheesecake from Ibaraki Prefecture to Hong Kong, which was very popular among Hong Kong consumers during the Christmas sales season."
In February last year, at the invitation of the HKTDC, Galleon Japan spoke at the business seminar of the Miyagi Branch of the Japan Hong Kong Society (JHKS). During the meeting, Galleon learnt about Yamato, a sake producer in Miyagi Prefecture, and subsequently introduced Yamato Sake to the Hong Kong retail market.
Ms Chan believes Hong Kong consumers are willing to pursue high-quality life, high-end imported ingredients if they are available in the city. Hong Kong also has convenient transport, while physical stores are still competitive in the market. The company has opened outlets (main picture) in Kennedy Town and San Po Kong. The pandemic hasn't posed a challenge to the company setting up physical stores and this year Galleon selected locations in To Kwa Wan and North Point for its next outlets.
Related link
Galleon International