As a global hub, Hong Kong serves extremely fast moving and volatile planet. The world is pivoting from its old power centres in Europe and North America towards Asia, while global leaders pledge to upend the centuries-old dependence on fossil fuels within decades and countries continue to struggle against persistent waves of COVID-19.
To survive and thrive in such an environment requires innovation and this was the common theme at three recent Hong Kong Trade Development Council (HKTDC) expos offered through online streaming platforms. The three events, namely HKTDC Entrepreneur Day (E-day), the Business of IP Asia Forum (BIP Asia Forum) and the HKTDC SmartBiz Expo, covered topics ranging from driving innovation through intellectual property and sustainable development to entrepreneurship and business know-how, offering both theoretical and practical insights to help businesses address challenges worldwide.
Under the theme "New Normal New Future", E-day and the SmartBiz Expo presented 25 webinars in total and welcomed more than 50 industry experts and renowned speakers from across different industries to share business insights and offer innovative responses to market changes for the benefit of local small and medium-sized enterprises (SMEs) and start-ups. The two events attracted more than 15,000 online attendees from 37 countries and regions.
With the theme "Unleashing Innovation for Sustainability and Growth", the BIP Asia Forum brought together more than 70 intellectual property (IP) professionals and business leaders from around the globe and over 14,000 viewers from 49 countries and regions to engage in in-depth discussions on the latest developments in the IP world. The forum served as a platform for interaction that connected guest professionals and business leaders with the audience.
Participants can revisit highlights of the expo and forum via video-on-demand until the end of December.
Global Class mindset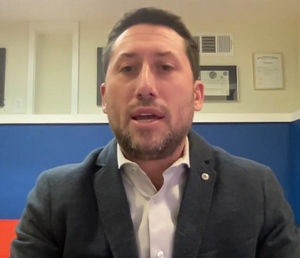 Expanding a business into international markets becomes challenging during a pandemic, requiring businesses to take a holistic approach and outline a comprehensive expansion plan. Speaking at E-day, Aaron McDaniel, co-founder of 10X Innovation Lab, shared his views on expansion into global markets in the session "T-Chat: How to be a Global Class Company and Achieve Global Scale?", one of many seminars held during the events.
Mr McDaniel said companies with the "Global Class mindset" think global from day one. They build their team, their processes, their products, their strategies and their core values in a way that can be localised or universalised. Global Class companies also have a different way of looking at talents and can bring in a team across the world. Subsequently, they use that local market knowledge to gain understanding and, ultimately, enter new markets.
Start-ups continue to gain traction
The fourth edition of IPHatch Hong Kong, the open innovation competition, was launched during the BIP Asia Forum. The contest offers entrepreneurs patented technology portfolios of renowned multinational corporations to scale up their businesses. The launch and the breakout session focused on sustainable innovation, with representatives from prominent venture capital funds providing insights into the impact of sustainability on investment trends and decisions.
Andrew Young, Associate Director (Innovation) of Sino Group, said that sustainability was an option in the past, but is a necessity now. Tech start-ups that can develop something good to fill the sustainability gap will see corporates willingly spend money to invest into those ventures or use the solutions. Jenni Risku, Impact Partner of Click Ventures, said start-ups are never too small to make a difference. "If you look at every large company today, Facebook started in a dormitory. You could make a huge difference. That's why you have all these accelerators – including us, as a VC – that want to invest in those people who want to make a difference, who have a big vision," she said.
Quick commerce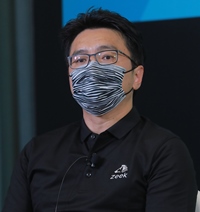 Since the onset of the pandemic, people have been relying more on e-commerce platforms to purchase daily necessities. Businesses and SMEs partnering with a suitable logistics and on-demand delivery service provider can have their goods delivered to consumers without delay and at a much lower cost. The session "Quick Commerce – the Latest form of E-commerce" welcomed a group of partners in a comprehensive e-commerce solution to analyse quick commerce with the audience.
KK Chiu, co-founder and CEO of Zeek, pointed out that when their customers transform from e-commerce to quick commerce, they are not only facing transportation resources issues, but also the need to build a comprehensive service system. "Zeek is supporting several major brands in Hong Kong, including Pricerite and HKTVmall. We are also supporting the fast delivery services of brands in Vietnam, Thailand and Singapore. This enormous demand for logistics services reflects that the market is moving towards the quick commerce business model," Mr Chiu explained.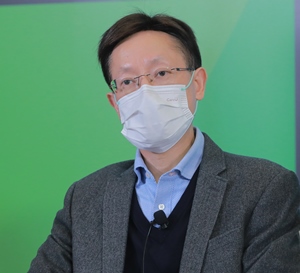 James Leung, Executive Director and CEO of Pricerite Group Limited, said the company aims to create value for its customers by leveraging the quick commerce model to cater for the specific needs of different groups of customers. "Seasonal products, home products, hygiene items and festive items are all products with immediate needs. They require time-sensitive delivery and Pricerite can deliver them to our customers within a few hours. The delivery capability of our stores is on par with that of small distribution centres in terms of systems, processes and manpower. With this, we can achieve point-to-point short-haul delivery and shortened waiting times," Mr Leung said.
Joe Lai, co-founder of Wash Duck, said the company has become more diversified in its services to cater to the needs of the new generation of customers. Customers can easily access laundry services anytime with their mobile application. "Our vision is to revolutionise the traditional laundry service, so we are now piloting a storage box service in addition to offering a collection-delivery laundry service," Ms Lai explained. "We will also be gradually launching different service products, and we have partnered with Zeek to provide regular, 24-hour, or even faster, collection-delivery laundry services to meet the needs of our customers."
Hong Kong Telecom launched a telemedical service platform named DrGo last year. Teresa Ng, Head of Marketing at HKT Limited, said that Hong Kong people are hesitant about online transactions because of potential fraud and internet security issues. Therefore, DrGo's entire system design, cloud and data storage is managed in Hong Kong, with a local team working to ensure internet security. Also, the service platform has been designed based on guidelines from the Hong Kong Medical Council to protect the interests of patients, doctors and medical institutions.
Related links
HKTDC Entrepreneur Day
Business of IP Asia Forum
HKTDC SmartBiz Expo