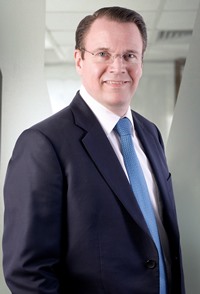 A shift in the workplace paradigm is driving demand for what Hans Leijten, CEO of Compass Offices – a leading flexible office space provider in the Asia-Pacific with a presence in nine cities – calls the "business-ready office". To meet this market need, Compass is opening four new locations in Hong Kong – the city where Compass was founded in 2009.
This expansion will bring close to 55,000 square feet (5,100 square metres) of flexible office space to the market in prime Hong Kong business districts. Mr Leijten said the company's investment in the city is part of Compass Offices' active growth plan, fuelled by new demand resulting from the flexible working trend and economic recovery.
What fuels current demand?
The pandemic has fundamentally changed the way corporates and professionals choose to work, creating a permanent need for flexible working arrangements.
Companies want the ability to grow or shrink space in line with their team size, and they want shorter leases to anticipate market changes instead of fixed-lease terms of three to five years. They no longer want to invest time and money in fitting their conventional office space.
Is this a new trend in Asia-Pacific?
Yes. Twenty years ago, companies preferred to buy their office to show the success of their business. About 10 years ago the trend changed to multi-year conventional leases. People wanted their own front door, fit-out and signage to impress business relations. Now agility and actual business results are more important. Taking on flexible space is considered good business and even trendy in, for instance, the fast-moving tech and finance industries.
Just what is a "business-ready office"?
At Compass, it's a step up from the traditional serviced offices. Compass Offices provides IT and Wi-Fi as a standard service, where previously it was routine in the industry that every service, from coffee to IT, was charged separately. The traditional pantry is upgraded to a business lounge with a large common area and informal meeting areas. The reception, lounge, and meeting facilities are centralised and spacious. The facilities and amenities are more professional and at enterprise grade. The individual offices are secure and private. We take care of the capex; our clients concentrate on their core business.
Where are your four new locations in Hong Kong?
On 35/F, Infinitus Plaza in Sheung Wan [opened in November 2021] we've added more than 12,000 square feet, which extends our operation to a total of five floors in that building.
At 24/F, Lee Garden One in Causeway Bay [opened end of November 2021] we have an extra 16,000 square feet, extending the space we have already on levels nine and 11.
By January 2022, on 15/F, Admiralty Centre Tower 1, we'll have over 11,000 square feet in addition to the two floors we already operate in Admiralty Centre Tower 2.
And at 28/F, Lee Garden Two, Causeway Bay – opening in January 2022 – another 15,000 square feet of space will extend our presence in Lee Garden Two to three floors.
All new floors come with our signature business lounge and café, private and secure offices for different team sizes, one-person office suites, complete business amenities, professional customer service and IT support team, high speed Wi-Fi and enterprise-grade infrastructure.
Why do you think Hong Kong is still attracting new businesses so strongly?
Hong Kong continues to rank among the top three business-friendly territories in the world, and as an integral part of the Greater Bay economic area, new opportunities are emerging. This builds on the city's attractive and competitive tax and legal systems, world-class infrastructure and multicultural talent pool.
Importantly for many, Hong Kong is one of the safest cities in the world, and where one can enjoy dynamic urban living with nature on the doorstep.
Is the trend towards flexible office space here to stay?
Yes. A general consideration for many companies is that their "foreseeable planning horizon" is, and probably always was, less than three years. Probably more like six to 12 months. Why would a conventional lease of three to five years make sense? Compass provides clients the flexibility to optimise their space usage depending on the progress of their business and even change the location within the Compass network, whenever requested.
Related links
Compass Offices