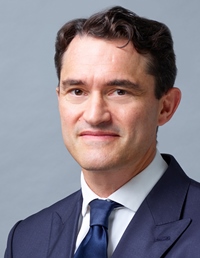 United Kingdom-based auction house Christie's has announced plans to enhance and expand its Asia-Pacific headquarters in Hong Kong. The substantial investment will quadruple the size of its current premises in the city and provide new sales galleries and salesrooms in The Henderson, a high-end office tower designed by renowned London-based Zaha Hadid Architects for local developer Henderson Land Group. Francis Belin, Christie's President for Asia Pacific, explains the rationale behind the decision.
In a nutshell?
This investment affirms Christie's leadership in Asia and commitment to the region, further strengthening the firm's capability to connect and better serve the rapidly growing number of Asian collectors through an unrivalled global network of salerooms and specialists. The decision not only underscores Christie's confidence in Hong Kong as the preeminent art and culture hub in Asia, but also testifies to the strong resilience of the art market in the region and beyond.
What is the advantage of being the first anchor tenant in this tower?
With 50,000 square feet of art-inspired space anchoring four storeys within the new tower, Christie's will be able to provide exceptional service to its clients with its first year-round saleroom and state-of-the-art gallery presence in Asia. Its iconic new home in the luxury centre of the city is poised to become a worldwide destination for collectors, with a signature profile on the Hong Kong skyline.
What will this mean for your clients?
The establishment of our first year-round saleroom and gallery space in Hong Kong provides us with the long-needed flexibility to transform our sales and events schedule from two main seasons a year, to year-round programming, and to embrace opportunities for greater creativity and innovation. Designed to meet the unique business needs of an international auction house, our new galleries at The Henderson are ideal for Christie's presentation of large-scale artworks, live auctions, private sales and educational programs.
How has business been lately?
In our recently completed Spring auction series, our Hong Kong saleroom achieved outstanding results totalling HK$3.5 billion/US$458 million, our highest since 2013.
This unprecedented investment in our Hong Kong headquarters, together with our presence in Beijing, Shanghai and other key cities in Asia, will enable Christie's to respond to and build upon the recent record surge in worldwide collecting we have seen from Asian clients, who contributed a record 39% (over US$1 billion) to our worldwide live and online sales in the first half of 2021.
What's the timeframe?
With The Henderson's completion slated for 2023, we look forward to engaging collectors in Asia and beyond at our new headquarters in early 2024.
Anything else?
Both Christie's and Henderson Land Group share a common vision for the environment and a long-term commitment to sustainability. Christie's is the first international auction house dedicated to a global sustainability initiative with a commitment to achieving net zero carbon emissions by 2030. The state-of-the-art sustainable design of The Henderson, which has received LEED Platinum and WELL Platinum pre-certification together with the highest three-star rating from China's Green Building Rating Program, supports Christie's leadership in conducting business responsibly for the environment.
[LEED, or Leadership in Energy and Environmental Design, and WELL are rating programmes for buildings with regard to the impact on the environment and human wellbeing respectively.]
Related link
Christies