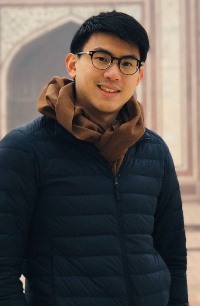 When Brian Chen left a successful investment banking career to venture into entrepreneurship, he did not realise he would help promote COVID-19 vaccination uptake among Hongkongers. The founder of Hong Kong marketing technology (martech) start-up Board Click explains how the firm developed an app, Jabbed, listing local vaccination-related offers.
Tell us about your background
Martech – providing software solutions to drive business growth through innovative digital marketing – is a relatively niche sector in Hong Kong and Asia, although one with great potential. Between now and 2025, the global martech market is expected to witness a compound annual growth rate of around 44% during the forecast period to cross US$335 billion in revenue.
I had the idea [to start my own martech company] for a long time, and after doing my research to understand the market, I quit my job as an investment banker and founded Board Click in July 2020.
Where does Jabbed come in?
To encourage the uptake of COVID vaccinations in Hong Kong, many businesses are offering incentives like lucky draws or meal discounts. There are so many offers going around that my friends and I found it confusing. You may not remember which incentive you've applied for, or which restaurant offers a special deal. There had to be a way to consolidate that and end the frustration.
Over lunch with my interns in June this year, we decided an app was the ideal solution. We registered the name – Jabbed – and worked non-stop on it over the Dragon Boat Festival [14 June this year] long weekend. At the end of the three days, the app was born. We then cold-called businesses around town offering to list their promotions free of charge. And rolled out a trial among our friends.
What does the app do?
It lists all the vaccination-related offers, and tracks things like coming lucky draws, and the closing dates for them. A link takes users to register for offers on the official websites, and the app records each one they've clicked on, making them easier to manage. We send out regular emails to our users updating them on new offers, or they can simply watch out for them on the app.
By inviting our business partners to list their offers free of charge, we are also helping SMEs [small and medium-sized enterprises] that are struggling through the pandemic to get more customers, and boost their market presence.
How's it going so far?
At the beginning, we only shared it with 50 friends through WhatsApp. Then, it just went viral. Within the first six hours, we had 1,500 users, and by the end of the first week, it was up to 10,000. As of today, we have 50,000 registered users, and earned a Liv Magazine [a local magazine on wellness] nomination as one of the best new Hong Kong-based apps.
What benefits will the app bring you?
Before (as an investment banker) I was educating public policy, but I always wanted to make a social impact. It's a great feeling doing something for free for the good of society. If our solution can be beneficial to people, then we just might inspire other young entrepreneurs to also think beyond profit. Jabbed's life may be finite, but we hope our vision will be long-lasting.
Related links
Board Click
Jabbed