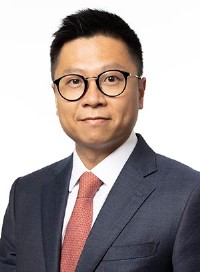 Commercial real estate investment into Hong Kong has rebounded remarkably, almost doubling in the first half of 2021 compared with the same six months last year. Oscar Chan, Head of Capital Markets at JLL Hong Kong, explains the numbers, and why Hong Kong's result is a standout in the region.
What does your latest research reveal?
JLL's Asia Pacific Capital Tracker shows that investment volume in Asia-Pacific commercial real estate reached US$83.5 billion in the first half of 2021, representing growth of 39% year-on-year. Hong Kong outperformed with total investment volume rising by 95%. Combined, Mainland China, Australia and Korea comprised 69% of the total investment volume, while activity in Japan was weaker due to disruptions from COVID-19. JLL analysis of capital flows in the second quarter of 2021 reveals that office, logistics and industrial and retail investment made up 31%, 30% and 30% [of the region's total commercial real estate investment] respectively.
What do these results tell you?
Asia-Pacific real estate investment is clearly back as investors reaffirmed their positive outlook, ensuring a sizable upswing in year-on-year volume in the first half. We expect further activity in the second half of 2021 as investors look to portfolio deals, corporate sale and leasebacks, and seek more diversification into sectors like logistics and industrial, life sciences and multifamily assets.
Any key trends identified?
Logistics and industrial investment in Asia Pacific surged by 215% year-on-year in the second quarter to US$15 billion, supported by favourable demand dynamics driven by e-commerce expansion regionally, relative yield spreads and investors' desire to diversify into more resilient asset classes. Major transactions, including the acquisition of the Milestone Portfolio by ESR from Blackstone in Australia, were indicative of demand for high quality logistics and industrial assets in the region.
Investors taking advantage of the upswing across Asia Pacific were especially focused on Hong Kong's industrial sectors. We expect that investors will keep an eye on neighbourhood retail and industrial properties in the second half of this year.
To what do you attribute Hong Kong's strong result?
Low interest rates and financial costs, free flow of capital and potential increment of capital value are core strengths of Hong Kong and will continue to attract the investors. Since the pandemic has been contained in the city and social distancing measures have been relaxed, people are regaining confidence as life gradually returns to normal.
Where are the bulk of these investments into Hong Kong coming from?
Mainly from United States- and Europe-based funds.
Where in particular do you see potential opportunities in Hong Kong for investors?
The launch of the pilot scheme for charging land premiums at standard rates for the redevelopment of industrial buildings earlier this year has increased the certainty of land premiums and investors are encouraged to invest in the industrial sector, including logistics. The unit price of industrial buildings or sites is the lowest among all sectors in Hong Kong, [that is, lower] compared with office and retail. And especially for logistics, the yield is relatively higher, at 3% to 3.5%, with stable rental income and slight growth despite the pandemic.
Neighbourhood mall assets will be another investment sector we expect to gain popularity in the second half driven by domestic consumer buying power. This should remain at a high level in the near term until the border reopens.
Related links
JLL Hong Kong