Hong Kong-based e-commerce platform SHOPLINE began in 2013 with a rented desk in a shared workspace. In just eight years, the firm has expanded into a team of more than 600 people and extended its office network from Hong Kong to Taipei, Kuala Lumpur, Ho Chi Minh City, Shenzhen, Guangzhou, Singapore and Bangkok, becoming an international team serving more than 250,000 companies in Asia. (This story is the first in Hong Kong Means Business's "Powered by HSBC – Bridging the GBA" series.)
For the start-up, the key to success lies in accurately predicting market trends and launching appropriate products or services in response to changing market needs.
Blue ocean business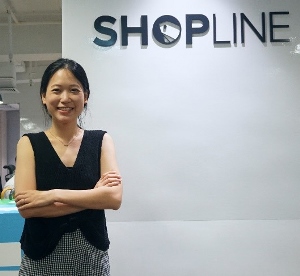 SHOPLINE co-founders Tony Wong and Fiona Lau, who met at an entrepreneurial competition, felt e-commerce had matured in Europe and the United States but was still developing in Asia.
"We found that SMEs lacked the resources to build an e-commerce system from scratch, including funds and talent," recalled Ms Lau.
They decided to provide e-commerce solutions for small and medium-sized enterprises (SMEs).
Mr Wong, a product engineer himself, set out to develop such solutions. Initially, it was a mobile phone application enabling SMEs to easily establish online stores.
Business value
While starting up, the founders kept talking with merchants to understand their pain points in developing e-commerce businesses, and improved services according to their needs.
"A start-up must establish a firm foothold, set development goals at different stages and stick to these," Ms Lau shared. "Entrepreneurs should not give up when encountering difficulties, but target the goals one by one."
Local team
The first stop was Taiwan. "When we advertised on Facebook at that time, we received the best response from Taiwanese customers, and they had the greatest demand for the services of opening an online store," Ms Lau recalled.
She said it is important to use local people to build a team and provide localised services: "As each market requires different services, insight into the local market is required."
"Making good use of local connections, obtaining information first-hand and understanding market differences are key factors in expanding business," she said.
Ms Lau noted that Southeast Asian customers generally like to maintain close interactive communication with consumers through social media, while customers in Mainland China focus on promotion. "Therefore, the services we focus on promoting in each market are not exactly the same."
Ms Lau said trust among team members is vital. "Before the pandemic, I would visit overseas offices to learn about local developments every quarter. This is the most direct way to feel the pulse of the market. I will also listen to the opinions of local team and customers, even if I don't fully understand them. I will respect, trust and accept their suggestions."
As e-commerce merchants require a wide range of services including online store design, promotion, payment platforms and logistics support, SHOPLINE designs appropriate functions and solutions to meet their diverse needs. Each customer can choose from these services according to its needs to improve its competitive advantage.
Noting Asian consumers' preferences, SHOPLINE also provides customers with value-added services including support for promotional offers such as discounts or rebates, birthday gifts and buy-one-get-one-free. The firm also helps companies with their customer relationship management (CRM), enabling them to understand different buyers' purchasing patterns and needs.
Creative marketing
Companies also need to keep abreast of changes, advised Ms Lau. Ms Lau believes the e-commerce market is changing rapidly, and SHOPLINE needs to be more flexible in providing services in response to the market.
With online shopping payment, for example, bank transfers used to be the mainstay in Hong Kong, which subsequently switched to credit-card transactions as network security improved.
"In recent years, HSBC's PayMe has become very popular in Hong Kong because of its reasonable fees," said Ms Lau, adding that SHOPLINE responded to this development by making itself the Hong Kong's first online e-commerce service platform to adopt the PayMe electronic payment system.
"According to SHOPLINE's eCommerce Whitepaper 2021, nearly 80% of our Hong Kong merchants put Payme among their Top 3 payment methods," she said.
"Elsewhere in Asia, online bank transfers are popular in Malaysia, cash on delivery is still used in Vietnam, and Taiwan consumers are used to picking up and paying for goods at [convenience store] 7-Eleven or supermarket chains," observed Ms Lau.
SHOPLINE also moves with the times by offering supporting tools that help SMEs promote products through social media in order to capture more orders.
"For example, during COVID-19 consumers avoided going out and live broadcast, or real-time promotion, became a popular means of advertising. It is a bit like the TV shopping but the platform is different. Some merchants make their first move into livestreaming through our shopping tool "SHOPLINE LIVE". For example a merchant sells beef steak through live streaming. Allowing viewers to reserve products or purchase directly during the live broadcast, while displaying shopping discounts afterwards, stimulates the audience's desire to place orders."
Following current trends is just the start, and sellers must accurately predict upcoming trends. SHOPLINE provides advertising solutions that use artificial intelligence (AI) and big data to recommend the most cost-effective advertising method for each customer. These services can also help mainland companies expand into overseas markets.
Domestic enterprises go out
The company set up an office in Shenzhen in 2018 to start developing cross-border e-commerce business in Mainland China. Ms Lau said Chinese policies such as the 14th Five-Year Plan and the development of Guangdong-Hong Kong-Macao Greater Bay Area (GBA) benefit e-commerce development in the mainland, especially in cross-border business.
"Many mainland companies that are engaged in cross-border e-commerce are interested in developing the Asian market, but more choose to develop online sales in Europe and the United States. We provide mainland companies with website building, marketing, payment and logistics services targeting all these markets so they can sell globally with peace of mind."
Cross-border e-commerce in the mainland has reportedly grown nearly 10-fold in the past five years, transforming its trade landscape and playing an important role in stabilising mainland trade during the pandemic.
Mainland authorities have pledged to improve cross-border e-commerce development support policies, including promoting the development of overseas warehouses and procurement channels, forging international cooperation to boost logistical piggy-backing by enterprises, and supporting the international expansion of mainland brands.
Ms Lau said fashion & apparel, consumer goods and household Items comprises the top three categories of SHOPLINE for Hong Kong merchants, followed by food & beverage and cosmetic & beauty care.
"During the COVID-19 pandemic, buying food online became a new trend. In addition to livestreaming promoting beef steak, hot-pot restaurants also sold hot pot deliver sets online while travel agencies used their established overseas networks to sell souvenirs from all over the world."
Indonesian promise
"I believe that the e-commerce market in Asia, including Mainland China, still has great growth potential for the next 10 years, and the Indonesian market will be one of the main targets for SHOPLINE. This is because the local population is huge, the economy continues to grow and there are also many SMEs interested in expanding into the e-commerce market."
SHOPLINE will offer tools enabling Indonesian SMEs to achieve one-stop management of different sales channels, including online platforms, social media and even physical stores, saving them time and human resources while improving inventory management efficiency.
"We are also happy to share our experience in developing the Southeast Asian e-commerce market with SMEs, so they can quickly master the know-how and avoid mistakes."
Trusted partner in growth journey
With the support of HSBC's network such as B2B platform HSBC VisionGo, SHOPLINE is rooted deeply in the e-commerce ecosystem, acquiring customers in Hong Kong and Mainland China. HSBC also provides well-rounded financial services to SHOPLINE such as green channel for account opening in mainland China, Malaysia, Vietnam and Thailand, one-stop internet banking platform HSBCnet to oversee its finance across regions, and customised FX offers to meet its cross-border business needs. HSBC's virtual card provides SHOPLINE with a maximum of 56-day credit period, giving more flexibility in its cash flow.
HSBC is one of the largest international banks in the Greater Bay Area and the only foreign bank in Guangdong with a presence in 21 prefecture-level cities, connecting customers to its global network. HSBC aims to become the international bank of choice for customers in the GBA, playing the role of their "Super-connector" to the international market. HSBC is committed to helping companies of all sizes in the region who wish to expand their business across borders to seize the opportunities and meet their cross-border banking needs, providing a seamless service experience. The bank has recently launched the GBA Payment Connect, Credit Connect, Account Connect and Service Connect, providing a full range of information and services to enable enterprises to enter mainland China.
T-box member discounts
SHOPLINE and the HKTDC's T-box (Transformation Sandbox) programme are jointly offering a promotion for T-box members. In addition to a free trial of SHOPLINE's service for one and a half months, T-box members can enjoy an additional month of free service or a 10% discount on the fee for establishing an online store on SHOPLINE. The first social media promotion fee is also waived.
T-box aims to help SMEs upgrade and transform, including accelerating their online expansion to enable them to gain a foothold in Hong Kong and Southeast Asian markets.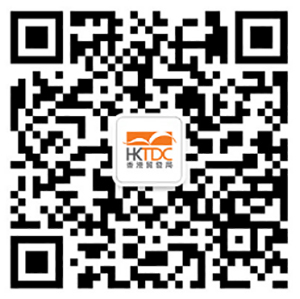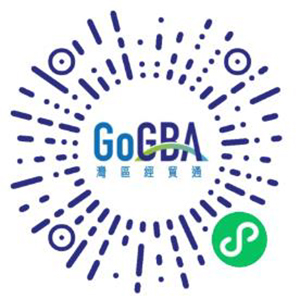 Related links
T-box