A year and a half after the COVID-19 pandemic started impacting activities around the world, big events now appear to be back with a bang and their success – or otherwise – will prove something of a litmus test for the potential relaunch of the exhibition sector as a whole.
Among the key happenings in Hong Kong is the HKTDC Hong Kong Book Fair, organised by the Hong Kong Trade Development Council (HKTDC), which runs from 14 to 20 July. This is a major event in the city, normally attracting about one million visitors each year.
The Book Fair is the flagship in a fleet of family-focused events being staged at the Hong Kong Convention and Exhibition Centre during the summer vacations – which for most Hong Kong residents are staycations. Concurrent events include the HKTDC Hong Kong Sports and Leisure Expo and debut HKTDC World of Snacks. At the same venue, another related event, the HKTDC Education & Careers Expo, was held from 15 July to 18 July.
Health measures
The HKTDC has engaged a number of exhibitors to offer incentives to visitors who have been vaccinated against COVID-19, including discounts, giveaways and cash vouchers. Additionally, the organiser offers 35,000 free admissions to visitors who have received at least one dose of a COVID-19 vaccine.
The HKTDC has also put many measures in place to protect visitors against the pandemic, including requiring everyone entering and staying in the fairground to wear a mask, setting up temperature-screening stations, providing hand sanitiser at multiple locations around the venue, and stepping up the cleaning and disinfection of exhibitors' booths and the venue itself.
To spread the flow of visitors and encourage the public to visit the fair during non-peak hours, the HKTDC offers discounted tickets for morning and night admission, as well as a special re-entry promotion. Physical ticket sales are not available at the fairground to avoid the use of cash and minimise contact. Visitors can purchase e-tickets online or pay with their Octopus cards at entrance toll booths to gain entry.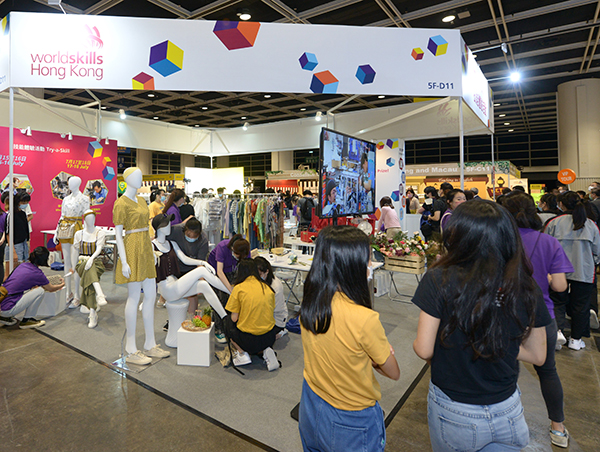 Regional view
These fairs, however, target solely local visitors and are taking place in relatively low‑infection‑rate Hong Kong. A far bigger – and much less predictable – test is the Tokyo Olympic Games, which launches this Friday shortly after a state of COVID‑related emergency was declared in the Japanese capital. The wisdom of the decision to go ahead will become clear well before the tournament's scheduled finish on 8 August.
While the Olympics carries on regardless, another of Tokyo's scheduled events – the Geotechnical Forum 2021 – has been cancelled. Originally set to run from 17-19 February, its next edition is now pencilled in for 14-16 September 2022.
Caution seems to be the watchword in Taiwan, with the territory having only recently brought a spike in cases under control. As a consequence, Taipei's 2021 Sport & Lohas Show has been moved from 2-5 July to 26-29 November, while the Taiwan International Fisheries & Seafood Show (TIFSS) has been rescheduled from 2-4 September to 2-4 December. In a slightly more drastic move, the Taipei Aerospace & Defence Technology Exhibition (TADTE 2021)/Taiwan International Drone Show (Drone Taiwan 2021), due to take place from 16-18 September, has been pushed back until 2023.
A little closer to home, meanwhile, Shenzhen's 2021 Guangdong-Hong Kong-Macao Greater Bay Area International Auto Show has been rescheduled from 12-20 June until 17-25 July. Macao's 2021 Guangdong & Macao Branded Products Fair (GMBPF) moves from 30 July-1 August to 3-5 September. In a similar development.
Turning to Southeast Asia and, more specifically, Indonesia – another country currently contending with a distinct up-curve in COVID cases – a number of its 2021 events have now been officially cancelled.
Related links
HKTDC Research
HKTDC Hong Kong Book Fair
HKTDC Sports and Leisure Expo
HKTDC World of Snacks
HKTDC Education & Careers Expo