The COVID-19 pandemic has upended economic activity across the globe over the past one and a half years, but one obvious beneficiary has been e-commerce which has grown in leaps and bounds as customers stay away from shops and restaurants. This change has been marked in the United States, home of the shopping mall.
American consumers' switch to online offers exporters from Hong Kong and Mainland China a golden opportunity to grow their client base.
The Hong Kong Trade Development Council (HKTDC) recently held a webinar, "Explore US E-commerce Business", where e-commerce professionals discussed the rapidly changing American market and introduced how eBay, a cross-border e-commerce platform, can help Hong Kong exporters develop online sales.
Sales surge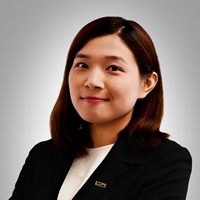 HKTDC Global Market Economist Charlotte Man outlined the changes the pandemic had brought to the US e-commerce market. "In the US, work from home and lockdown measures have accelerated the supply and demand for e-commerce. From the second quarter of last year to the first quarter of this year, local e-commerce retail sales averaged as high as US$200 billion per quarter, which was significantly higher than in 2019. Before the pandemic, the quarterly average was about US$150 billion."
A diverse range of product categories are available for online shopping in the US. Among them, sales of computer and electronic products, toys, catering and food have increased significantly since the onset of the pandemic. "Some industries with lagging demand, including apparel and accessories, are also expected to rebound sharply this year," predicted Ms Man. "In the next year, the proportion of online sales to overall retail sales will remain high."
Ms Man said the emerging "buy now, pay later" consumption model is attracting more consumers who buy high-end products and services. At present, American consumers mainly use credit cards, and the PayPal Credit instalment plan was launched in the country in August last year.
"As the pandemic is still impacting the US economy, people generally want to keep more cash for emergency purposes. 'Buy first, pay later' meets the needs of consumers and helps release pent-up consumption demand," Ms Man said.

Economic prospects improve
Industry commentators have raised concerns that recovery from COVID-19 will limit e-commerce expansion.
"Due to the gradual results of the rescue measures in the United States, the unemployment rate has continued to fall, and more than half the population has received at least one dose of a COVID vaccine. It helps to achieve herd immunity," Ms Man noted.
"Various factors have continued to drive up the local economy, benefitting both online and offline retail sales. The US GDP [gross domestic product] grew 6.4% year-on-year in the first quarter of this year, roaring back fast to its pre-pandemic level."
The market is indeed very optimistic about the prospects of the US economy, with the IMF and the Congressional Budget Office (CBO) raising their respective US 2021 growth forecasts to 7% and 7.4%, or the best since a 7.2% gain in 1984.
More traditional companies are investing to actively develop e-commerce business, she said. With a strong offline network, traditional companies such as Target, The Kroger Co, and Costco Wholesale expanded online sales by 60% to 100% during the pandemic by adopting the "click-and-collect" e-commerce business model.
Despite traditional players joining the e-commerce industry, platforms with e-commerce as their core business, such as Amazon and eBay, still recorded satisfactory growth and maintained their leading positions, said Ms Man.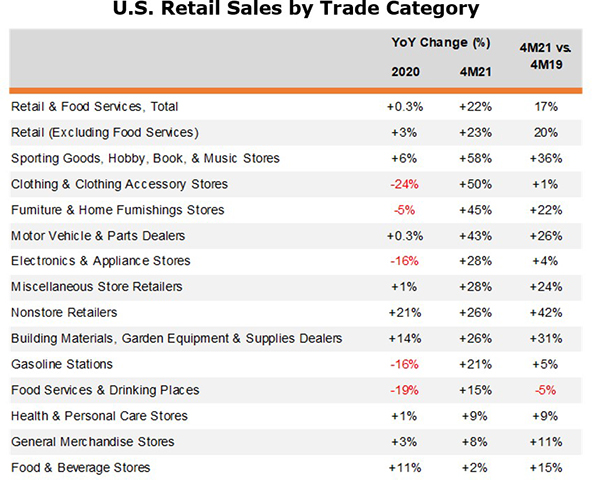 Marketing channels
Companies are also diversifying marketing channels. In addition to opening online stores on e-commerce platforms such as Amazon, eBay, and Walmart Marketplace, more companies are setting up exclusive web pages on various social platforms for multi-channel online marketing.
"This is what we call "social commerce", where consumers buy goods and services directly on social platforms, or connect to online shopping websites or platforms via social platforms. In the past, this consumption model was common only in Mainland China. Now, under the pandemic, it has also swept the United States," Ms Man said.
According to market estimates, local social-marketing buyers accounted for about 19% of the US population in 2019, but the number has increased to 28% this year and is expected to grow further to 31% by 2023.
"To choose the right social platform, companies need to consider various factors including user characteristics. Among the channels, Tik Tok, which is popular with Gen Z, is becoming a more mainstream promotion channel in the US. According to industry research, the proportion of US marketers using Tik Tok for marketing has increased from 16% in February last year to 68% in March this year."
Cross-border e-commerce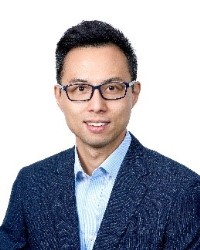 Andy Cheng, Senior Manager of eBay's Market Development in Hong Kong and Taiwan, said trade friction between the US and Mainland China meant more and more overseas companies are selling into the US through e-commerce platforms to simplify the import process.
Spending time locked down and working from home, Americans had become accustomed to online consumption, he added.
"In the past, consumers and suppliers needed to use local and overseas traders and retailers as intermediaries, which involved high costs. In the era of e-commerce, however, sales only need to go through online platforms and suppliers can reach consumers directly. But companies must learn how to deal with the logistics, cash flow and information flow involved."
Logistics providers
Mr Cheng quoted a survey by Forrester Research, which noted the two main issues hindering cross-border e-commerce were high logistics costs (51%) and long delivery times (49%).
He said cross-border logistics at present is mainly conducted through postal service, commercial express services or dedicated logistics operations. Postal service is cheap with extensive coverage but is relatively slower, and is suitable for the distribution of light, small items.
Commercial express freight rates are high but the services are fast, can track items in real time, offer a wide scope, and are suitable for high-value and quality products.
Large e-commerce companies have dedicated logistics platforms and the large scale of delivery cuts costs, leading to lower freight expenses than commercial express delivery. One-stop delivery and return services greatly improve the buyer's shopping experience and avoid transport delays during peak logistics seasons, said Mr Cheng.
Go in eyes open
Online payments are a key concern for both buyers and sellers, he noted. "The security of the transaction website, whether the payment method system is supported, and the payment method that overseas buyers prefer, all determine the smoothness of the entire payment process," Mr Cheng said.
"Before entering the US market, Hong Kong companies must not only understand which payment platforms American buyers use most, but also know how to choose online collection platforms, such as understanding the timeliness of withdrawal methods, collection procedures, payment platform fees, and currency exchange rates."
He also said e-commerce companies must first understand the differences between platforms and websites. "Before an enterprise starts an e-commerce business, it must first look at the online traffic. If it is to operate a website, it generally needs to establish SEO [search engine optimisation], and sell advertisements on social platforms to increase website views and sales opportunities.," he advised.
"By contrast, platforms that already have fixed user groups generally set more requirements and guidelines than websites. These platforms generally formulate rules based on the logistics and distribution requirements of the buyer group. Taking the US market as an example. There is an Internet Sales Tax and the eBay platform will collect it from consumers on behalf of merchants and pay it to the US government, saving the merchants the formalities and processing procedures involved."
Broad scope
eBay currently has 190 million active buyers around the world, with the US, United Kingdom, Germany and Australia as its main markets. International business accounts for 60% of eBay's revenue. Transaction volume in 2019 exceeded US$90 billion. The company has been in Hong Kong since 2003, and Hong Kong suppliers export through eBay to more than 220 countries and places, mainly the US, UK, Germany and Australia. Major export products are electronics, fashion, home gardening products and vehicle parts.
"Brand Off is an example of a Hong Kong supplier selling on eBay. It is a second-hand luxury fashion store established in 1993. Although it only has 50 full-time employees, it has eBay sites in the US and Australia, and its annual turnover on eBay is as high as HK$10 million," shared Mr Cheng.
"The company believes eBay allows them to contact different customers around the world, because customers in more than 200 countries around the world will first search for products on eBay, like a treasure hunt, so companies can sell their products to the world through the eBay platform."
Mr Cheng also said eBay helps companies understand the ecology of export-oriented suppliers and coordinate procedures for returning goods and receiving payments between buyers and suppliers. eBay also provides a full range of cross-border e-commerce solutions, starting from logistics, cash flow and information flow.
"We have launched eBay Fulfilment in Germany and the UK this year, providing point-to-point, one-stop warehouse logistics. The service will be extended to Italy and Australia in the second half of this year, and will be launched in the US next year," advised Mr Cheng.
"At the same time, we have launched the 'eBay Certified Warehouse' system to introduce reputable logistics and warehousing services to suppliers," he added.
Mr Cheng said the SpeedPAK direct mail delivery plan is a US-directed direct mail solution for eBay suppliers in the mainland, Hong Kong and Taiwan who target the American market. It aims to provide high-quality and stable logistics services to help suppliers reduce costs and enhance buyers' purchasing experience. The scope of services include pick-up points, destination pre-sorting, export declaration, international transportation, import customs clearance, terminal distribution and logistics trajectory tracking.
Related links
HKTDC Research
eBay Hong Kong