The COVID-19 pandemic upended almost every line of business throughout the world, with few being more hard-hit than tourism and hospitality. Earnings slumped for hotels and associated services, including booking applications.
However, with crisis comes opportunity. Just ask Hotelmize, an innovative Israeli hotel-booking technology start-up with plans to set up its Asia-Pacific (APAC) headquarters in Hong Kong. It is using the pandemic-driven re-ordering to transform itself and the industry.
Growth opportunity
"Our efforts were focused on improving the product, offering our clients as much support as they needed, and onboarding new clients," said Chief Operating Officer Omry Litvak, describing the firm's response to the pandemic.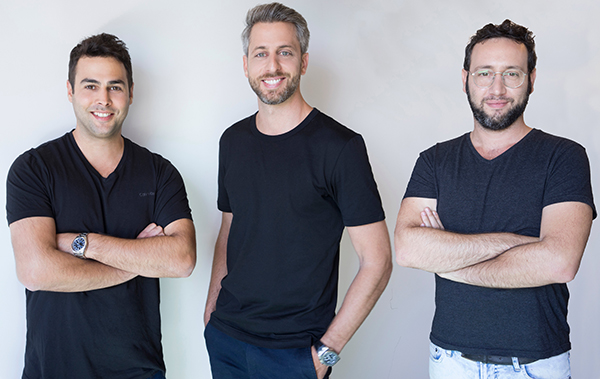 "Although it was a challenging year for the industry, more companies adopted solutions that can help them generate more revenue, as Hotelmize is doing, which is why we have seen a significant increase in clients.
"Thanks to our strong financial and client base, we have managed to stay strong during these times," he shared.
Early last year, Hotelmize raised funds through Alibaba Hong Kong Entrepreneurs Fund and Israel's Brilliance Ventures, planning to expand in Asia. It also announced establishing its APAC headquarters in Hong Kong as a gateway to the region, including Mainland China. Unfortunately, COVID-19 temporarily stalled this geographic expansion, Mr Litvak said. "We will keep a close eye on what is happening in Asia and will become more involved in the region soon," he said.
The business environment was competitive Mr Litvak said. "We give our clients a competitive advantage since the revenue we generated from existing bookings can be utilised in several ways, including marketing, customer retention, and incentives."
Artificial intelligence (AI) and machine learning draw on previous customer behaviour but behaviour patterns changed amid the pandemic. Hotelmize managed to take this in its stride.
"The allure of AI lies in its ability to process information more efficiently. Since the patterns did not change rapidly, our AI was able to adapt when needed, and we have a data team that is always looking for ways to improve our use of data," said Mr Litvak.
Mindset
Mr Litvak said it was about more than just the technology that firms like his have an edge over their traditionally minded rivals.
"It is not only about AI. It is about the approach to technology," he remarked. "A company that invests in technology and puts the technology on its flag will adjust more quickly and effectively to changing situations. Many old-school companies will not recover, and the others will have to adopt new technologies and digital processes to compete and play a role in the future."
The firm is keen on working with Hong Kong going forward. "For us, Hong Kong is the financial centre and the gateway to [Mainland] China, but we can also see that it is becoming a hub for tech talent, so we look forward to exploring more connections between Hong Kong and Israel."
Related links
Hotelmize