Fuel and power flows across the world in finely balanced networks and slight disruptions can have substantial effects on supply and demand – a phenomenon logistics professionals call the bullwhip effect.
The COVID-19 pandemic brought an abrupt, global reset as aircraft remained grounded, factories shut, ships hove to and cars sat in their garages. The resultant whiplash brought, among other things, negative prices for crude-oil futures in the United States as storage capacity was in danger or running out.
The crisis curtailed production of many traditional energy sources such as coal and gas but renewable energy production went from strength to strength.
Sole improver
"Renewables were the only energy source for which demand increased in 2020 despite the pandemic, while consumption of all other fuels declined," the International Energy Agency (IEA) said in a report published this month, entitled "Renewable Energy Market Update – Outlook for 2021 and 2022". The agency expects renewable power expansion to continue apace, with much of the increase coming in Mainland China.
In 2020, renewable power capacity worldwide grew by almost 280 gigawatts (GW), a rise of 45% year-on-year, the agency said, with capacity additions becoming the "new normal" in 2021 and 2022 and renewables accounting for 90% of power capacity expansion globally. To put these numbers in perspective, 280GW is the present power generating capacity of the four largest economies in Latin America – Brazil, Mexico, Argentina and Chile – combined.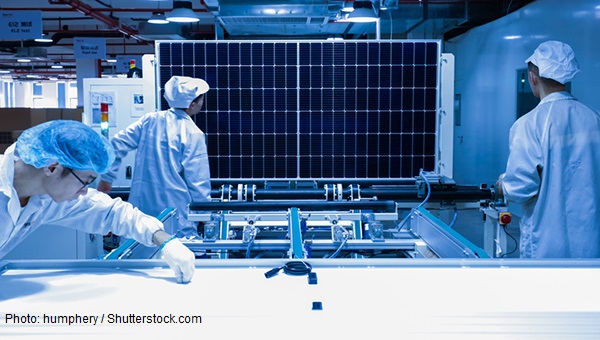 The IEA expected annual growth in the mainland would dip temporarily in 2021 following a surge in 2020 as developers rushed to complete projects before subsidies were phased out. Growth in the rest of the world would compensate for this deceleration, however.
"[The mainland] alone was responsible for over 80% of the increase in annual installations from 2019 to 2020," the IEA said, "as onshore wind and solar PV [photovoltaic] projects contracted under the mainland's former FIT [feed in tariff] scheme, and those awarded in previous central or provincial competitive auctions, had to be connected to the grid by the end of 2020."
Renewable generation expansion is expected to continue rapidly in the mainland, with more than 50% of power capacity set to come from renewable sources by 2026, up from 42.4% in 2020.
Five-year target
Outlining the mainland's medium-term renewable plans, Li Chuangjun, Director of New Energy and Renewable Energy at China's National Energy Administration (NEA), said at a recent news conference that renewable energy will make up a larger component of total power generation and consumption in the coming years.
China's 14th Five-Year Plan (2021-2025) aims to boost the proportion of renewable sources in the mainland's installed energy capacity to more than 50% by the end of the period, from about 42% at present, he noted.
The proportion of renewable energy in primary consumption is also estimated to exceed 50% by the end of the 2025.
Development of the renewable energy industry in the mainland will be market-oriented, with no dependence on financial subsidies.
The mainland is the global leader in PV equipment production, accounting for 66% of polysilicon raw material production, 78% of solar cells and 72% of solar modules in the world in 2019, Statista reported.
The mainland's PV sector is expected to continue growing, spurred by lower investment costs and ongoing policy support, and to contribute most of the growth in renewable power going forward, according to NEA.
Annual solar PV capacity expansion is expected to reach 145GW in 2021 and 162GW in 2022, breaking records and accounting for over 55% of total renewable energy growth this year and next.
Wind capacity growth, on the other hand, is expected to decelerate in 2021 and 2022 following an exceptional jump last year.
The acceleration of hydropower facility additions up to the end of 2022 is driven by the commissioning of mega-scale projects, the NEA said. Meanwhile, expansion in other renewables, led by bioenergy, remains stable and is expected to represent 3% of total new renewable capacity additions in the mainland in both 2021 and 2022.
Related link
IEA World Energy Outlook