Just as watches track time, time tracks watches. Owners of timepieces often feel they would like a change but do not want to discard such fine products.
Watchfinder & Co has stepped in with a solution – offering owners a chance to sell their watches, enabling other customers to enjoy the items and making the original owners' wrists available for another quality piece.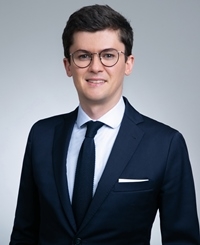 The retailer may not be dealing in new products, but it is on top of the newest market trends. Noting traditional gender stereotypes that men wear large, chunky watches while women have small, delicate ones have fallen away, Watchfinder classifies its timepieces by size rather than gender.
With both online and physical stores, Watchfinder opened a shop in Hong Kong in 2019. French-born Antoine Berardi, Head of Hong Kong & Macao at Watchfinder & Co, brings Hong Kong Means Business up to date on the market for pre-owned watches and the rise of gender-neutral timepieces.
What led you to establish Watchfinder nearly 20 years ago?
Ah, I can't take the credit for that one! Watchfinder was founded back in 2002 by [Britons] Matt Bowling, Stuart Hennell, Lloyd Amsdon and Jon Gill. Between them they created the definitive pre-owned watch-buying experience in the United Kingdom and, over the last 20 years, it has become one of the most successful pre-owned watch retailers in the world. Watchfinder was born out of a desire to develop an online resource where people could buy and sell premium pre-owned timepieces. E-commerce was in its infancy back then and Matt, Stuart, Lloyd and Jon were keen to see whether it could effectively deliver the experience our customers enjoy today. Twenty years on and Watchfinder is no longer simply an internet company; our customers can now also visit our network of boutiques and showrooms which span the United Kingdom, France, Germany, Switzerland, Hong Kong and the United States.
Do you have many pieces previously owned by celebrities which carry a star premium?
Great question. Watches come to us from such a hugely diverse assortment of people, each with their own unique story to tell. And I think that's part of the magic of pre-owned – the history and the stories behind each watch. Regardless of whether a watch has come to us via a film star, a fisherman, a florist or a fighter pilot – each watch goes through exactly the same inspection and valuation process.
Since watches can last centuries but some parts are fragile, is there a great deal of demand for your parts service?
Watches needing a bit of tender loving care do get sent into us. Our own customers already benefit from the fact that any watch they have purchased from us has already been inspected, authenticated and prepared by our team of expert watchmakers and comes with a 24-month warranty as standard. Our service centre is also open to customers who purchased watches elsewhere.
How does the business work?
Face to face or online, we really pride ourselves in allowing our customers to buy and sell watches with us however they want to. That's why our customers can engage with us through the website, over the phone, in-store, via WhatsApp or even on a video call. It's also why we offer private appointments, home delivery, and click and collect services. It's all about choice and convenience. We have also just launched a new home collection meaning that those who want their watch valued by us don't even need to leave their house, we will come to them.
From vintage pieces to limited editions, we currently have over 4,000 watches (from more than 70 different luxury brands) available to our global customer base.
Have you found many women clients seeking big, chunky pieces and vice versa?
Change is definitely afoot. Rolex has enlarged its 26mm Lady Datejust, it's also taken its Ladies' Pearlmaster up from 29mm to 39mm. Going in the opposite direction; Tudor recently launched a smaller 39mm version of its Black Bay diver's watch and IWC has launched a 36mm version of its classic Pilot watch (prior to this, all Pilots were over 39mm). I think the most important thing is to remember that taste and style remain very personal and unique to the individual and that is our focus – ensuring every customer is able to find the perfect watch for them, regardless of size or style.
Do you see this trend growing, which led you to change your classification from gender to size?
We made this change because gender categories are outdated. Our focus is on customers finding the perfect watch for them, and by declassifying watches and opening up more makes and models to more customers, we are supporting that.
Beyond size, do you see demand growing for watches that do not have a specifically feminine or masculine look but are gender-neutral in design terms?
I think a really good example of this is last year's release of colourful dial Rolex Oyster Perpetuals, which have become so popular it's very hard to get hold of them. The case sizes are varied and design simple, anyone can wear these watches and that's why they are in such demand.
A wide range of timepieces from producers far and near will be on display at the HKTDC Watch & Clock Fair 2021, which will run from 8 to 12 September.
Related link
Watchfinder.hk