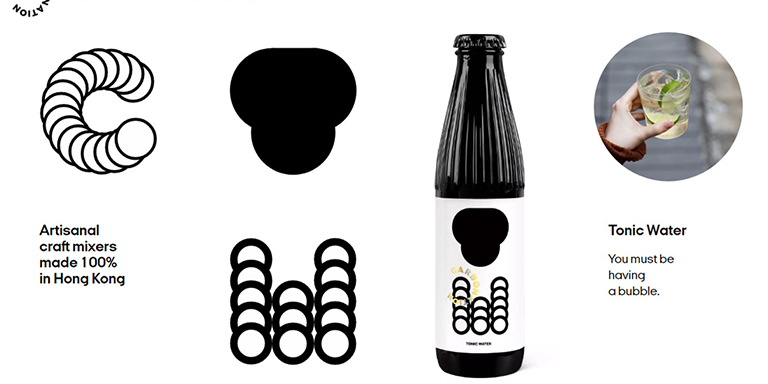 https://hkmb.hktdc.com/en/1X0ALG9F
It's all in the water
A Hong Kong start-up uses local ingredients to put a sparkle into beverages.
Sie kochen auch mit Wasser, goes a German saying which, literally meaning "they also cook with water", indicates metaphorically that successful firms use the same materials as everyone else but in a unique way.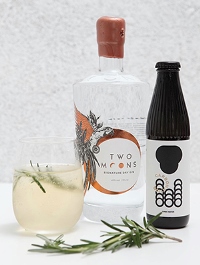 Sometimes, however, the difference does lie in the water. Just ask The Carbonation.
The Hong Kong start-up supplies locally produced tonic water and smoked water that elevate the flavour of gins and coffee-house brews sold by its partners — cafes and spirits producers.
The tonic water is crafted using locally grown organic lemons and dried tangerine peel while the smoked water is crafted with heritage lychee chips sourced from Mainland China and pink Himalayan salt.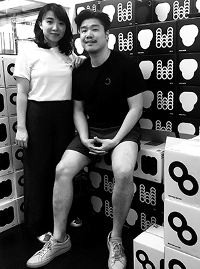 The brand chose lychee — which is often used in Chinese cooking, such as for smoking roast duck — to connect with China. "It's a Chinese product in a western format," said Daniella Ieong, who set up the company in 2018 together with partner Victor Li.
She said the pair initially wanted to establish a bottled cocktail business, although neither had any experience of working in the food and beverage industry nor any connections with local distributors.
"We couldn't work out a cost-effective way to do cocktails in bottles, but we noticed the trend for craft mixers in the United Kingdom and Australia, and that craft sodas and mixers were doing well," she recounted.
As they noted that gin distillers were popping up in Hong Kong, they floated the idea of creating a tonic using local ingredients. The Carbonation's bespoke packaging swiftly brought attention to its mixers and they became available in several cafes, bars and retailers.
A collaboration with Austrian herbal liquor producer Fernet Hunter – whose owner lives in Hong Kong and works with local Japanese restaurant Yardbird – gave the business its first big break.
"That introduced us to the right crowd – it was a way in, and helped more people become familiar with the brand," Mr Li said.
Made in Hong Kong
The Carbonation's uses intensive, manual production on home-style equipment but plans to upgrade its production line to pursue markets outside Hong Kong. "[However,] we're never going to be massive. We aim to brew everything ourselves, and we're not going down the industrial route," Ms Ieong said.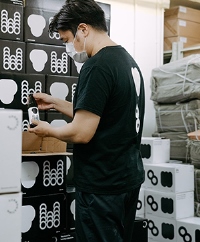 Three times a week, Ms Ieong and Mr Li prepare and process the ingredients by hand and bottle their tonic and smoked water. The duo currently carry out all operations themselves but plan to hire people next year.
Collaboration with complementary brands has been key to the company's development, Mr Li said. "We have been quite lucky as spirits brands have reached out to us and wanted to collaborate on special-edition products," he said.
Joint endeavours include a lemon tea gin and tonic, with local gin distiller N.I.P, which Ms Ieong describes as a "local spin on a classic cocktail". As the start-up diversifies, it is aware of the need to keep customers engaged by regularly introducing new sodas. The Carbonation has also partnered with high-end Japanese restaurant Zuma on its uzu whisky highball.
Gin and coffee calling
The Carbonation uses engagement marketing, with recipes on its website, which include tips such as using a bar spoon to stir a gin and tonic and chilling the glass beforehand. The start-up plans to demonstrate these recipes and insider tips with pop-ups when COVID-19 restrictions ease sufficiently.
The founders said people from Hong Kong love to support locally made products. "Since Hong Kong is quite small, we can meet others easily, test out recipes, and roll out [new products] quite quickly. This all creates a sense of community," Ms Ieong said, adding there was also a willingness to try new products.
Scaling up
The start-up is keen to gradually export its products overseas. One market it has sights on is Southeast Asian countries, particularly the Philippines, which are big gin consumers. "Quite a lot of distribution companies in Hong Kong already have connections there. We'd like to roll out to smaller distributors if possible," Ms Ieong said.
Almost three years into their entrepreneurial journey, the founders are now focused on expanding the company's range and increasing the reach of its products. "We will launch a new tonic this year that's more classic, with the focus more on a lemon flavour, as the tonic we have now contains other ingredients. This will be a bit more versatile and offer a more universal canvas as a mixer," said Mr Li. The brand will also add two more soft drinks to its product range.
Related link
The Carbonation