One of Hong Kong's most prominent families, the Harilelas, recently opened a luxury hotel in the vibrant Wan Chai commercial district, targeting design-conscious travellers looking to stay in a prime city location.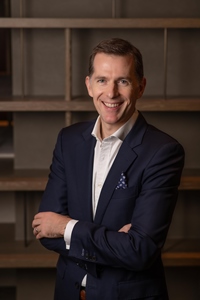 The Hari Hong Kong, the second hotel of the brand whose first property opened in London in 2016, features interiors by renowned British interior architecture studio Tara Bernerd & Partners.
The Harilelas, of Indian descent, are among Hong Kong's wealthiest families, with businesses ranging from hotel and real estate investment to import and export trading.
The hotel's General Manager Rory Slater said the establishment aims to remove the starch and formality from luxury for a friendly, informal approach.
"Modern luxury is low-key, the chance to enjoy service and quality. The needs of travellers today are not a 50 square metre [530 square feet] room with a large chair and desk. You need a-big screen TV, an amazingly comfortable bed, a great shower and good wi-fi," he said.
Staycation market
With tourism all but non-existent amid the COVID-19 pandemic, debuting a hotel in December last year was a somewhat surreal experience for the Hari staff.
"It was a very strange time to open, but the local community has been supporting us by coming in to try out the restaurants, and word of mouth has seen a booming lunch business develop. Being on Lockhart Road, we're in a great location and get a lot of foot traffic," Mr Slater said.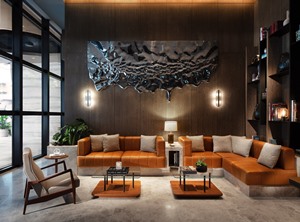 Weekends also bring a steady influx of staycation bookings. "Some families are hiring out a few rooms for a couple of weeks as they don't want to be in their homes anymore – they're just desperate to get out," Mr Slater said.
Guests enjoy using late check out and room service, he added. "As they can't come down to the public areas after 6pm, we've introduced a prohibition-era cocktail trolley and are shaking up martinis and Manhattans for guests to enjoy in their room."
When people do start travelling again, Mr Slater expects they will favour smaller hotels and that will play in Hari's favour. "People don't want to stay in places where breakfast is in a ballroom with hundreds of people anymore. We have 210 bedrooms, and for Hong Kong, that's small, and our restaurants and public spaces have an intimate, residential feel."
The general manager said bookings are rather short-term at present. "Once we have travel bubbles and borders are open, that will make a big difference," he reckoned.
Bespoke touches
Asked what inspires him when on the road, Mr Slater said it was attention to detail that moved him the most. "I enjoy thoughtful touches from a product or service… just people remembering your name and personalising experiences, or seeing and hearing things I didn't expect."
One hotel he stayed in recently was equipped with an electric popcorn machine, which left a big impression. "It had the perfect measure of corn in the cup that you could pop into the dispenser, and the paper fitted in exactly under the machine. There was salt and sugar on the side and idiot-proof cards with instructions on how to make the popcorn," he recalled.
Having worked at hotel chains including the Ritz-Carlton and the Connaught and Claridge's in London, Mr Slater said consistency is key in terms of service at these hotels. But at the Hari, they are more relaxed. "We want staff to have fun with customers, and tell them they don't have to serve coffee in the same way to all guests, for example. How they engage with guests, and whether they say good morning, hello, or how are you, is up to them. We let them read the guest and that makes the service more authentic,"he said.
Hospitality bounce-back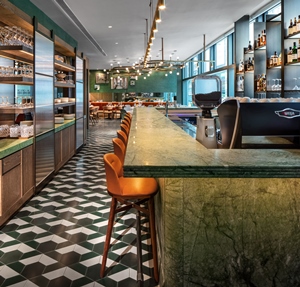 Since the pandemic began, hospitality has been arguably one of the worst-hit industries. Nevertheless, Mr Slater remains upbeat about the hotel's prospects. "The dramas of the present day will be short-lived, borders will re-open, and Hong Kong will remain a key city in Asia."
The focus at The Hari Hong Kong over the next 12 months is about more than survival, he said. "We'll be building our brand and reputation day by day, guest by guest. The restaurants have been an early calling card, and when restrictions are released, it'll be much easier, as we'll be able to have more guests."
Will there be more Hari hotels? Mr Slater said this is a topic of conversation. "There's certainly an appetite to have more properties globally in gateway cities in Asia and Europe but things are on hold right now. So while this is the latest, it's certainly not the last Hari hotel."
Related link
The Hari